Torrance Courthouse DUI Case Results Gardena to Manhattan Beach
The Torrance Courthouse handles misdemeanor DUI offenses in three courtrooms (P, 2 and 5) in general. The misdemeanor cases start in Department 3 with Judge David Reinert and then proceed to P, 2 and 5.

Felony DUI's can be heard in many more courtrooms, but usually start in Department 4 with Judge Thomas Sokolov, proceed to 8 with Judge Nicole Bershon and then are assigned to one of several courtrooms.
Which department hears a particular misdemeanor case is determined by where the arrest took place. Each department has one or more prosecutors assigned to it. Over time, prosecutors are transferred to other courtrooms. Prosecutors also change in their approach to DUI's, some more than others.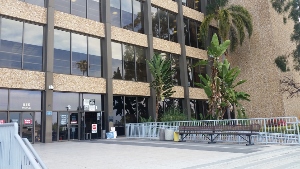 For Torrance Courthouse contact information and a Google Map, please click here.

Consequently, in presenting the case summaries below, we caution the reader not to expect a similar result because no case can have completely and exactly the same facts and the prosecutors do change.
However, the DUI results below do help the reader understand how past cases have resolved and what is possible.
Please click on the case summaries below to read a detailed description of our DUI results, by city:
Gardena DUI Case Results
Client Arrested for DUI in Gardena for Non-Alcohol DUI, DUI Dismissed and Case Resolved for a Violation of Vehicle Code § 12500, Driving without a License, Fine, One Year Summary Probation
Hermosa Beach DUI Case Results
Lawndale DUI Case Results

Manhattan Beach DUI Case Results
To read more Torrance Courthouse DUI case summaries for cities Palos Verdes Estates to Torrance, please click here.
Contact us.