Drug Offenses
We are Greg Hill & Associates. We can help if you or a family member have been arrested for a felony or misdemeanor drug offense. Such offenses may include:
We understand how merely being charged with such offenses can ruin your reputation, tear apart families and end your career, even if the charges are ultimately dismissed or you are found not guilty. We recognize that a felony conviction for certain drug offenses will have serious consequences for anyone who is not a United States citizen. We know that such offenses commonly arise in the context of a probation or parole violation and therefore demand extreme care in handling.
We also appreciate how the law has special provisions for youthful drug offenders, including juveniles, and that Prop 36 and PC1000 program eligibility requirements are often misunderstood.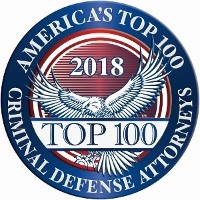 We have had a great deal of success in defending those charged with drug offenses in Los Angeles, Riverside, Ventura, San Bernardino, Orange and San Diego Counties.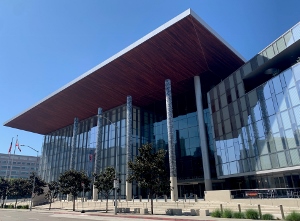 Governor George Deukmejian Courthouse in Long Beach
drug offense
,
please call us today for a free 45 minute consultation. (310) 782-2500.
Drug Offenses Facts
Drug offenses are seen by District Attorneys today as serious offenses, as even the most seemingly minor offense is considered as leading to other, perhaps more serious crimes in the future. In other words, drug offenses are seen as precipitating various forms of theft, often involving firearms, various violent crimes and even sex offenses. The most important facts in determining how serious your case is what type of drug is involved, the quantity of the drug seized and the other evidence seized during the arrest and/or search. Other important factors are whether a gun or any other weapon was found in the proximity of the drugs, whether the drug was transported or sold, whether the accused has prior criminal convictions and whether a minor is involved. A California drug offense is similar to a federal drug offense. The difference between the two is in sentencing and pre-trial motions. If you have prior drug convictions or "strike" convictions on your record, an arrest for even a small amount of drugs can involve a lengthy prison sentences. A Romero motion to strike the strike for purposes of sentencing may be filed by us to reduce the sentence the District Attorney seeks or a Penal Code § 17(b) motion to reduce a felony to a misdemeanor when the offense is a "wobbler."
Greg Hill & Associates Can Help You By:
1

Evaluating your case by listening to you describe all the facts.

We can then determine whether the drugs found were the result of an illegal search or seizure in violation of your Fourth Amendment rights under the U.S Constitution. You MUST hire an experienced criminal attorney who is able to evaluate whether your home, car or person was illegally searched by the police. The Fourth Amendment clause of the U.S. Constitution states you have the right to be protected from illegal searches and seizures. Your lawyer must understand this complicated area of the law in order to properly defend you..
2
Researching and writing any motions that could help get the case dismissed if your Fourth Amendment rights were violated or your Fifth Amendment Rights under Miranda v. Arizona were ignored.
3
Understanding how the world of undercover drug investigations works if your case involved a "drug buy" by an undercover police officer or an informant. This can involve writing motions to reveal the informant or wiretap. In many cases, the District Attorney would rather offer reduced charges or dismiss the case rather than give up the name of their informant.
4
Arguing for reduced bail at the earliest opportunity.
5
Aggressively negotiating your case to get reduced charges and penalties.
6
Researching and providing all legal defenses. This evaluation includes a discussion of the immigration consequences of a conviction for the charges alleged.
7

Providing alternative sentencing to the District Attorney and Judge such as drug treatment programs and counseling.

In the case of simple drug possession, California provides two drug programs to avoid a drug conviction. The first is called

Drug Diversion

(Penal Code section 1000), usually reserved for first time drug possession offenders. The other is a program voted in a few years ago by the citizens of California under

Proposition 36

. That program allows repeat drug offenders, even if on probation or parole, to participate in a drug treatment program. If you are charged with Driving While Under the Influence and Drug Possession, you are INELIGIBLE to attend these programs. However, a skilled criminal attorney can successfully negotiate an alternative treatment program instead of jail or even prison in most cases.
More Benefits To Selecting Greg Hill & Associates:
8

Available every day, every hour. 24-hour in-person answering.

This has led us to visits to the jail at 3:00 a.m. when a client is arrested.
9

Over 45 years of experience, hundreds of drug possession, sale or intent to sell, drug trafficking, drug possession and other drug-related cases

handled, a proven track record of success, over 100 criminal trials, tough negotiators and savvy enough to use their familiarity with local judges and district attorneys to your advantage. For most judges in California, we have at least one judicial profile, which we provide our clients to simply get to know the judge involved in the case, decreasing the "fear of the unknown."
10
Top quality services at reasonable rates.
11
Free 45 minute consultation.
12
All major credit cards accepted.
13
Immediate, courteous response.
14
Office near Torrance Courthouse with free parking.
For top-quality, experienced and savvy legal representation, call Greg Hill & Associates. (310) 782-2500. We look forward to your call.