Expungement & Probation Modifications
We are Greg Hill & Associates. If you or a family member have questions concerning modifying probation and/or expungement, we can help you.
We have had a great deal of success in modifying probation and expungement in Los Angeles, Ventura, Riverside, San Bernardino, Orange and San Diego Counties. We understand how being on formal probation can be expensive and how a modification of the terms of probation to summary probation, without fees, is advantageous. We also understand how under Penal Code § 1203.3(a), probation can be modified so as to end it early, usually after half of the probation period has passed.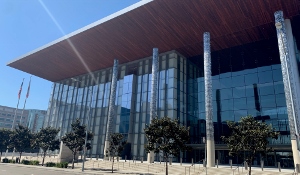 Long Beach Courthouse

We have also been successful in removing a client's name from the Internet listing under Megan's Law for registered sexual offenders.
If you or a family member have questions or concerns regarding expungements or modifying probation, please call us today for a free 45 minute consultation. (310) 782-2500.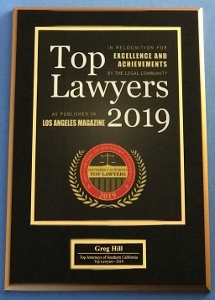 Facts About Sentence Modification & Expungement
MODIFICATION OF SENTENCES

An adult who was granted and has successfully completed probation, either by fulfilling the conditions of probation or by being successfully discharged before the end of his/her probationary period is eligible to have their criminal record expunged. There are some crimes, however, that are not eligible for this relief. He or she, in addition, must not be on probation or serving a sentence for any other offense. (Pen. Code, § 1203.4)

A successful expungement results in withdrawal of the plea and dismissal of the case. It allows one to legally respond to a question on most job applications that you have never been convicted of a crime. However, if you are applying for a government job or a job which requires a government–issued license, certificate or permit, or a job which involves a security clearance, the conviction will be discovered because a California or an FBI rap sheet will reveal the conviction.

Even if a criminal conviction is successfully expunged, it will not remove the conviction from the California or the FBI rap sheet as stated above. It also will not reinstate the right to possess a firearm (reduction to a misdemeanor may allow reinstatement if the conviction did not involve violence). It also will not seal or otherwise destroy the court file from public inspection. It also will not prevent the conviction from being used as a prior to increase penalties for future offenses. The conviction may still be used to impeach you if you are called as a witness and it will not prevent the conviction from being used by the INS for removal or exclusion proceedings.

Alternatively, if the prosecution chooses to drop charges against you at any stage, you can file a Petition for Factual Innocence (PFI) under Penal Code § 851.8 to clear your name once and for all. This type of petition is often difficult to obtain and it can take several months.

Please contact Greg Hill & Associates to learn your options in this regard.



Despite these seemingly hollow benefits of expungement, the fact that one obtained an expungement sends the clear message that you care about cleaning your record. Employers and all others looking at your record will notice that you have a conscientious desire to appear responsible.




| | |
| --- | --- |
| | Greg Hill & Associates Can Help You By: |
| 1 | Assisting the client in gathering relevant information to obtain a modification or expungement. This will include talking to the probation officer to confirm the person successfully completed probation and if not, what steps are necessary to complete probation; obtaining letters of reference from family and employers; obtaining other information to show the court the person has been reformed and should therefore be granted the modification of probation or expungement. |
| 2 | Writing the Petition for Withdrawal of Plea and Dismissal of the Complaint (Expungement) or Motion for Modification of Probation. Each of these documents prepared by our office contains a "Good Guy" or "Good Gal" packet and a declaration from you addressing your progress since the conviction. It is our way of suggesting that the Court "do the right thing.". |
| 3 | Scheduling the court appearance at your convenience for the modification or expungement hearing, in most cases you will not need to appear. |
| | |
| --- | --- |
| | More Benefits To Selecting Greg Hill & Associates: |
| 4 | Available every day, every hour. 24-hour in-person answering. Our phones are answered by our staff, not an answering service. |
| 5 | Over 45 years experience, hundreds of sentence modification and expungement cases handled, a track record of success, over 100 criminal trials, tough negotiators and savvy enough to use their familiarity with local judges and district attorneys to your advantage. |
| 6 | Top quality services at reasonable rates. |
| 7 | Free 45 minute consultation. |
| 8 | All major credit cards accepted. |
| 9 | Immediate, courteous response. |
| 10 | Office near Torrance Courthouse with free parking. |
Your record is too important to entrust to just any lawyer, especially one lacking experience. Greg Hill & Associates is one of Southern California's most experienced and most successful criminal defense law firms. With over 45 years of experience in the practice of criminal law, Greg Hill & Associates have helped hundreds of people with post conviction sentence modifications and expungement.
IF YOU HAVE AN INTEREST IN POST-CONVICTION SENTENCE MODIFICATION, EXPUNGEMENT, OR A PETITION FOR FACTUAL INNOCENCE, PLEASE CONTACT OUR OFFICE FOR A FREE 45 MINUTE CONSULTATION. (310) 782-2500.