Protective Orders / Restraining Orders
Greg Hill & Associates understands that a problematic neighbor, co-worker or a domestic violence situation can carry with it emotional and devastating consequences.
We appreciate how having either a civil restraining order entered against you on the CLETS system, an Emergency Restraining Order or a Temporary Restraining Order can wreck havoc with your employment status, child custody rights and right to have a firearm.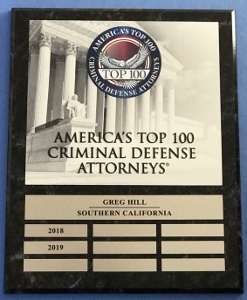 We believe that no person, such as a jealous ex-girlfriend or boyfriend, should be able to fabricate claims to gain an unfair advantage in a pending divorce or child custody proceeding, or worse yet, obtain a restraining article only to claim its violation to initiate a criminal case.
Often times, the underlying motive by the other party is to not only obtain a restraining order or protective order, but to then to fabricate a violation of the order to have our client arrested, jailed and charged with a criminal violation of the order (Penal Code § 166(a)(4), "Willful Disobedience of a Court Order.").
The other motive may be to spitefully embarrass our client at work by serving him or her there in front of co-workers or to ruin his or her career because the CLETS (California Law Enforcement Telecommunications System) system will record the order and many employers do check this system before hiring someone.
Articles Related to Criminal Protective and Civil Restraining Orders
We equally appreciate that if you are the victim of harassing phone calls, spousal abuse, stalking, intimidation or terrorist threats you need to protect yourself from continued or imminent harm. We will help you assemble your medical records, photographs, phone call records, text message, e-mails and letters or whatever is appropriate to help you obtain a court order to stop the threat.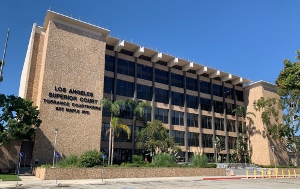 Torrance Superior Courthouse
We will help you obtain a restraining order or a reciprocal (or cross) restraining order that a court can issue to be in effect for three to five years and that local law enforcement will be notified of to protect you. We often ask for attorney fees to punctuate our opposition, although courts rarely make such awards.
| | |
| --- | --- |
| | Greg Hill & Associates Can Help You By |
| 1 | Properly investigating the facts surrounding your case. If necessary, this may include by hiring a professional investigator. |
| 2 | Researching potential legal defenses either under Family Code § 6300 ("reasonable proof of a past act or acts of abuse") or Civil Procedure § 527.6(b) (""harassment" is unlawful violence, a credible threat of violence, or a knowing and willful course of conduct directed at a specific person that seriously alarms, annoys, or harasses the person, and that serves no legitimate purpose). This evaluation includes a discussion of the immigration consequences of a restraining order being ordered against the Client. |
| 3 | Aggressively negotiating your case if appropriate. Sometimes, however, the only thing a bully understands is a court order, in which case we will not give you the appearance of vulnerability by negotiating. |
| 4 | Explore a continuance of the hearing to let the situation "cool down" and to prevent the issuance of an order on the CLETS system that can have collateral effects to one's job, custody rights and ability to bear arms. |
| 5 | Preparing a comprehensive brief of the situation for the judge so that the judge has documents to review that are organized in a way that persuasively tells your story and why a certain outcome in your favor is legally correct. |
| | |
| --- | --- |
| | More Benefits To Selecting Greg Hill & Associates |
| 6 | Available every day, every hour. 24-hour in-person answering. |
| 7 | Over 35 years of experience, hundreds of restraining order cases handled, a track record of success, over 50 criminal trials, tough negotiators and savvy enough to use their familiarity with local judges to your advantage. |
| 8 | Top quality services at reasonable rates. |
| 9 | Free first consultation. |
| 10 | All major credit cards accepted. |
| 11 | Immediate, courteous response. |
| 12 | Office near the Torrance Courthouse with free parking. |
These are just a few of the reasons you will need to hire a skillful and experienced lawyer knowledgeable in restraining order matters to help you.
Your freedom and record are too important to entrust to an inexperienced attorney. Greg Hill & Associates is one of Southern California's most experienced law firms. With over 30 years of experience, Greg Hill & Associates has successfully prosecuted and defended hundreds of people needing or defending restraining orders.