White Collar Crime
We are Greg Hill & Associates. We can help you if you or a family member have been arrested and/or charged with felony or misdemeanor involving:
We understand how any charge of a white collar crime can ruin your reputation, your job, lead to suspension or revocation of a professional license (such a realtor, attorney, pharmacist, nurse, dentist, stock broker or insurance broker), and, if you are not a U.S. citizen, can lead to your deportation.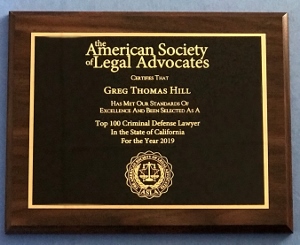 We have successfully represented people charged with the above crimes throughout Southern California, including Los Angeles, San Bernardino, Ventura, Riverside and Orange County.
Unlike many criminal defense firms, we have a lawyer, Greg Hill, with an M.B.A. He understands complicated accounting and financing and has significant experience in defending those charged with white collar crimes.
Please call us for a free 45 minute consultation. You will receive top representation for a reasonable fee. (310) 782-2500.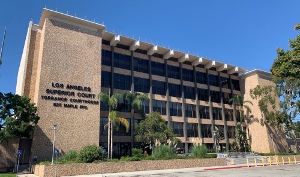 Torrance Superior Courthouse


White Collar Crime Facts
Being charged with a white collar crime means one is often perceived as clever, greedy and deeply dishonest. This is because the accused allegedly betrayed the trust of someone close, such as an employer, an employee, a purported friend or a customer. Most of the public is familiar with the Enron scandal and many cannot forget the deception committed by Michael Milken over ten years ago. The accused is considered dishonest and / or cheaters in one way or another, usually in a paradoxical way because the accused is quite often a professional and from the middle to upper class.

Moreover, white collar crimes – which can be generally described as theft – are nonviolent, but can involve great damages.

These crimes include passing bad checks, embezzlement, check kiting, pyramid and ponzi schemes, forgery, insider trading, real estate fraud, bank fraud, workers compensation fraud, accounting fraud, tax fraud, internet fraud, or other forms of deception that can be quite complicated. It is therefore essential that the accused hire a law firm that is experienced in defending against such charges and capable of devoting large amounts of time to your defense.

Penalties can include substantial fines, prison or jail time, and other penalties.
| | |
| --- | --- |
| | Greg Hill & Associates Can Help You By: |
| 1 | Putting its experience and education to full benefit for you. Greg Hill, one of our attorneys, has an MBA from Boston University. He has experience in defending those accused of white collar crimes. |
| 2 | Arguing for decreased bail. |
| 3 | Effectively interviewing witnesses and police. |
| 4 | Gathering important evidence that supports your defenses. |
| 5 | Filing motions with the court to exclude evidence, get evidence, etc. |
| 6 | Evaluating all appropriate legal defenses to help you. These can include a lack of sufficient evidence, lack of criminal intent, innocence and other defenses. |
| 7 | Seeking a reduction of charges. |
| 8 | Representing you in a plea bargain or at trial. This evaluation includes a discussion of the immigration consequences of a conviction for the charges alleged. |
| 9 | Presenting the most practical legal defenses for your case. |
| 10 | Seeking the lowest possible sentence and/or alternative sentencing. Alternative sentences, which are not available in all cases, may include fines, electronic monitoring and/or house arrest, community service, work furloughs, and counseling. With charges of passing bad checks, there often is a bad check diversion program. |
| | |
| --- | --- |
| | More Benefits To Selecting Greg Hill & Associates: |
| 11 | Available every day, every hour. 24-hour in-person answering. This has led to quite a few visits to the jail at 3:00 a.m. |
| 12 | Over 45 years experience, hundreds of white collar crimes, including burglary, robbery, theft, fraud, embezzlement and theft-related cases handled , track record of success, over 100 criminal trials, tough negotiators and savvy enough to use their familiarity with local judges and district attorneys to your advantage. |
| 13 | Top quality services at reasonable rates. |
| 14 | Free 45 minute consultation. |
| 15 | All major credit cards accepted. |
| 16 | Immediate, courteous response. |
| 17 | Office near Torrance Courthouse with free parking. |
Greg Hill & Associates has defended many people charged with white collar crimes, including real estate fraud, workers compensation fraud, accounting fraud, the fraudulent practice of medicine, insurance fraud, embezzlement, burglary, grand theft, forgery, internet fraud and numerous other white collar crime charges in Southern California. We understand these are serious charges that ruin reputations and careers, often even if the charges are ultimately dismissed or one is found not guilty.
Many of these cases involve large amounts of money, valuable rights, professional licenses and/or valuable items. If you or someone in your family has been charges with one of these charges, call us so we can help you. We provide high quality representation at a competitive fee, offer a free 45 minute consultation, and accept all major credit cards. Please call us today: (310) 782-2500.