Domestic Violence
We are Greg Hill & Associates. If you or a family member have been arrested for felony or misdemeanor domestic violence (Penal Code § 273.5), we can help you.
We understand how these charges, even when there are no visible injuries, can destroy families, affect child custody orders and divorce proceedings, end employment, suspend or restrict professional licenses and tarnish reputations. These facts are so even if the charges are eventually dismissed, you are found not guilty, or a plea bargain to a lesser charge is negotiated.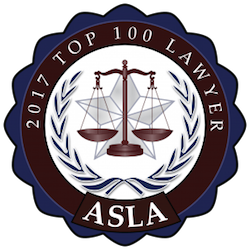 We also recognize that a conviction for a violation of Penal Code § 273.5 can carry with it severe immigration consequences for anyone who is not a United States citizen.

In addition, the California Family Code mandates that when such conduct involves a family member, boyfriend or girlfriend, a fifty-two week batterer's program is the minimum punishment. It is therefore paramount to explore reducing charges to violations that do not involve the fifty-two week class.

Moreover, Penal Code § 273.5 is a "wobbler," meaning it can be charged as either or felony or misdemeanor. Therefore, when charges are brought as a felony, it is important to consider bringing a motion under Penal Code § 17(b) to have the case reduced to a misdemeanor, which can greatly reduce the maximum punishment.
Over 70 Domestic Violence Case Result Summaries

Domestic Violence Case Result Summaries by Courthouse
If your family member is in custody and being charged with domestic violence, call us immediately. We will go to the police station immediately and make sure bail for your family member is being considered at the lowest level possible. We will also talk to the detective in charge or preparing the police report to ensure he or she understands both sides of the story, not just the victim's side. Often, substance abuse (alcohol and/or drugs) is a cause of the violence, so treatment for it is also an essential element of a plea bargain.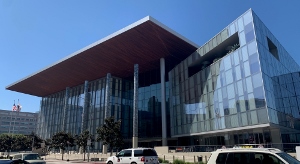 Long Beach Superior Courthouse
We have had a great deal of success in defending those charged with domestic violence in Los Angeles, Ventura, Riverside, San Bernardino, Orange and San Diego Counties.
Our success is based on our experience, familiarity with California law and our commitment to our clients. Our clients are consistently happy because we keep them informed and exhaust all efforts to resolve their cases on the best terms. We also understand the latest developments in California law.
Domestic Violence Facts

Domestic violence (DV) cases are viewed as very serious charges

and are more aggressively prosecuted today than ever before. The memory of the O.J. case still casts a long shadow over each domestic violence case. In addition, police receive heavy funding from special interest groups devoted to the cause of preventing domestic violence. If you have been arrested for domestic violence, it is

critical that you hire an experienced lawyer who can immediately investigate, negotiate and fight to keep you out of jail and free from conviction

.

Domestic violence cases often involve a temporary restraining order (TRO) that forbids the defendant from returning to his or her home for a set period of time, presumably to ensure the safety of the victim. Greg Hill & Associates understands that this means the defendant is prevented from often obtaining his clothes for work, food and other important personal possessions, including money. For this reason, we make every effort to have the initial restraining order "harassment only" so the client can return to the home.


| | |
| --- | --- |
| | Greg Hill & Associates Will Help You By: |
| 1 | Immediately contacting the investigating officer in the police department to make sure they have all the facts before forwarding the case to the District Attorney. |
| 2 | Arguing for lower bail or possibly exonerate bail. |
| 3 | Hiring a private investigator to interview your spouse or domestic partner and any witnesses to the incident. |
| 4 | Interview your spouse or domestic partner personally at the earliest opportunity. Often, the spouse or domestic partner will have provided false statements or exaggerated the incident. Your lawyer will work quickly to provide sworn statements of your spouse or domestic partner and witnesses to the District Attorney before a decision is made to file a criminal case. In many instances, the prosecutor will choose to defer filing of charges until a more thorough investigation is complete. Ultimately, it is possible that no case will be filed at all. |
| 5 | Presenting all legal defenses in your case. This evaluation includes a discussion of the immigration consequences of a conviction for the charges alleged. This also includes filing a motion to have felony charges reduced to a misdemeanor under Penal Code § 17(b) (if the facts suggest the case was improperly charged as a felony), a motion called a Pitchess motion to obtain the arresting officer's personnel file (if the facts suggest the officer improperly arrested you and may have a history of ethnic or racial bias, of planting evidence or of coercing confessions) or a motion for all evidence (if we know the prosecution has evidence it is refusing to hand over) |
| 6 | Aggressively negotiating your case to obtain a reduced charge. |
| 7 | Providing alternative sentencing to the District Attorney and Judge to keep you out of jail. Alternative sentencing can include anger management courses, drug and or alcohol treatment and community service. |
| | |
| --- | --- |
| | More Benefits To Hiring Greg Hill & Associates: |
| 8 | Available every day, every hour. 24-hour in-person answering. This has led our office to more than one 3:00 a.m. police station visit to speak with our client. |
| 9 | Over 45 years experience, hundreds of Domestic Violence and Felony Domestic Violence cases handled, a track record of success, over 100 criminal trials, tough negotiators and savvy enough to use their familiarity with local judges and district attorneys to your advantage. |
| 10 | Top quality services at reasonable rates. |
| 11 | Free 45 minute consultation. |
| 12 | We accept all major credit cards. |
| 13 | Immediate, courteous response. |
| 14 | Office near Torrance Courthouse with free parking. |