Testimonials
Our reputation for excellent work and client satisfaction is proven by comments of judges, district attorneys and, most importantly, our clients. We understand that hard work does not always lead to success, but diligence, persistence and listening to the client at all times makes good results much more likely. The following testimonials speak to our way of working for every client.
Pursuant to California Rules of Professional Conduct, Rule 1-400, Standard (2), we note that "these testimonials or endorsements do not constitute a guarantee, warranty, or prediction regarding the outcome of your legal matter."
District Attorney Testimonials
(To the judge) "Your Honor, Mr. Hill has been extremely persistent in defending his client in this case and he should be commended. Mr. X (our client) you should know that your attorney never gave up. " -Mario Trujillo, Supervising District Attorney, Bellflower Courthouse
---
"Ma'am, I need to let you know that your attorney did a fantastic job for you. The policy of my head deputy is state prison on a case like this. So he did an excellent job for you. I just wanted you to know that." -Airport Courthouse
---
"Your client owes you his life. He is getting the chance to start afresh. Not many defense attorneys can negotiate as well as you." -Pomona Courthouse
---
"You did a great job. You did everything possible for your client." -Senior Public Defender in Compton Superior Court upon reviewing our letters, motions, and the Preliminary Hearing transcript and then assuming representation of our client.
---
"Please let your client know you did a very thorough and zealous job for him. He was represented as well as anyone can be represented in this tough case." -Special Prosecuting Attorney, Sex Crimes Unit, Downtown Los Angeles
---
Fellow Attorney Testimonials
"I have worked with or referred Greg Hill several criminal cases over the years and he has had outstanding outcomes in all of them, Ex. 1) Immigration client charged with Driving w/o license-dismissed, 2) Immigration client with DUI involved in an accident, weekend jail time (this was with a prior DUI). He has Spanish speaking staff, by the way.
Great outcomes Greg. I would definitely hire you if I was in the kind of jam that needed your kind of criminal expertise. The difference between hiring a dedicated, detail-oriented attorney like yourself, and most attorneys that I have seen "in action" is life changing. Hire the wrong attorney, lose your freedom, your kids, or get deported to another country." Lance, Gallardo, Esq., Santa Clarita, CA
---
"Mr. Hill is an outstanding attorney who provides exemplary advice on Avvo. I would recommend everyone and anyone to him for representation. Even though I have been practicing for 24 years, as a judge, magistrate, prosecutors, and in private practice, I learn valuable new information from him every day. A superb attorney." -Christopher Leroi, Greenwood Village, CO
---
"Greg is one of three of Southern California's wisest and most gifted criminal defense attorneys." -Christine C. McCall, Esq., Pasadena, CA
---
Community Leader Testimonials
"As President of Veteran Housing Corp, I have no reservations about recommending Greg Hill as an attorney to family members, friends and clients of Veteran Housing Corp. When a person is facing the prospect of a conviction, even for a misdemeanor, that can affect that person's future, they need an attorney that is knowledgeable, competent, fair and will do everything possible, within the law, to vindicate his client. Greg Hill is such a person. If you need an advocate that will effectively represent you to obtain a positive result, call Greg Hill. I rarely recommend attorneys, but make an exception with Greg Hill because he is highly qualified and very knowledgeable." - Reydel S. Santos, Veterans Administration
---
Client Testimonials
"I interviewed at least 4 attorneys over the phone to handle a matter I needed assistance with. Talking to several attorneys gave me an idea of what the options were, average rates and also insight into each one's knowledge on the matter.

Greg contacted me right away and we reviewed the matter. He was knowledgeable, gave me a good idea where we were heading and explained the risk in each strategy. It was an easy decision to retain him. That matter was handled exactly how we planned it. A year later he contacted me to let me know that we could proceed with a final step to close out the matter and this was also successful.

I have contacted Greg a few times since our first communication about different matters and he was happy to help. One call was for assistance with a potential new matter. Again, we reviewed the situation and possible outcomes and he helped me with this potential matter even before it actually materialized. If a situation does unfold, he is ready to jump on it and handle it. Great guy. I would recommend him and would use him again.
Thanks Greg!" M. J., Gardena
"★★★★★ Greg, I can't tell you how much I appreciate this news. I was sweating bullets there for a while. I can't thank you enough. I would recommend your firm to anyone. You're a true professional." B.M., Los Angeles
"★★★★★ Mr. Hill and his team did exactly what they were hired to do. Mr. Hill appeared in court for me 5 times in the last year. Each time he delivered the outcome he said he would try to achieve. As a fellow veteran, I would not hesitate to put your case in Mr. Hill's hands. Remember, he is there to work for your and find the best solution between you and the law. I am blessed to have had the case dismissed and behind me. Keep up the great work!" G.P, Hawthorne
---
"★★★★★ A couple of years back, I met Mr. Hill and we sat down. He listened. I'm forever grateful for you and your staff was so thorough with everything. I was able to call anytime if I ever was unsure of what's next to do, either the desk (which is also very knowledgeable) will answer all your questions or Mr. Hill himself. (I know this review is way overdue). Thank you for your service." N. Z., Torrance
---
"★★★★★ Thank you for being such a wonderful advocate! I appreciate you and all of your help with this so much!" B. K., Hermosa Beach
---
"★★★★★ Friendly, courteous and was able to help me with the questions I needed." D.C., Torrance
---
"★★★★★ Thank you for your time and taking care of everything. I appreciate the best service." A.N., Arizona, Check Kiting
---
"★★★★★ You guys are fantastic. I can't believe it. Please thank everyone for me. I don't know what else to say except thank you again. Wow!" B.D., Boston, Massachusetts
---
"★★★★★ Thank you so much!!!!! You are awesome! Thank you. Thank you!! K.S., Torrance
---
"★★★★★ Greg Hill is a fair and honest lawyer, he took the time to answer all my questions in a very timely manner. I highly recommend anyone who is seeking a criminal lawyer to hire Greg, We all know there are tons of lawyers out there, and Greg is the diamond in the rough." C. S., Boca Raton, FL
---
"★★★★★ The first honest lawyer I ever met." - D.O., Wilmington, referring to Greg Hill
---
"★★★★★ Greg, I want to thank you personally for the professionalism and expertise which you brought to this case. It is because of your personal involvement that the matter is settled at this time, or possibly at all, and you certainly gave nothing away on behalf of your client. I find you a tough advocate and negotiator, but fair." - J.B. in Torrance
---
"★★★★★ May I thank you for your efficient and excellent handling." - Y.K., Hollywood
---
"★★★★★ Nice work!" - K.C., Los Angeles
---
"★★★★★ Thanks again for your hard work. We want you to know that we are very appreciative of all that you have done [on our son's] behalf. With warmest regards," - L.H., Torrance
---
"★★★★★ Please forward a BIG HUG AND THANKS to you and Greg for helping me out! You have no idea how grateful I am!!!" - S.C., Manhattan Beach
---
"★★★★★ Thanks, Greg Hill & Associates for persuading the court to terminate my probation four months early. You have really helped me out. Now I may be able to get the job I want." - A.L., Taos, New Mexico
---
"★★★★★ Thanks Greg for all that you have done." -T.B., Los Angeles
---
"★★★★★ Thank you! Now I can relax about court." -K.L., Los Angeles
---
"★★★★★ Again, thank you for your great work!" -A.S., Redondo Beach
---
"★★★★★ Calm and Brilliant!" -S.M., Torrance
---
"★★★★★ Many, many thanks for your efforts in all of this, you have been instrumental in making this possible." -W.S., Gardena
---
"★★★★★ Well done, sir. Thank you." - L.M., Newport Beach
---
"★★★★★ Thank you for your expedient attention to our case." - T.A., Rolling Hills Estates
---
"★★★★★ Absolutely Elvira, and thanks very much for the follow-up I appreciate all of your help." - W.A., Canyon County
---
"★★★★★ Thank you very much for your help!" - L.K., M.D., Irvine
---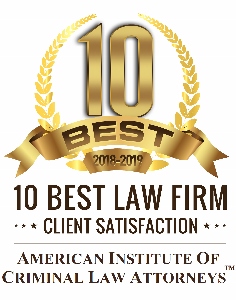 "★★★★★ I want to take a moment to thank you again for all you are doing. I am as much at ease as I can possibly be as a result of our meeting and my confidence in your experience and character. I have the utmost respect and esteem for you as an Annapolis graduate and Naval Aviator and thank you again." - B.A., Brooklyn, NY
---
"★★★★★ Thanks Greg. You are the best!" - J.A., Torrance
---
"★★★★★ Big thank you for keeping my options open." - P.A., Torrance
---
"★★★★★ Dear Greg, Thank you again for all your help. Your professionalism and thoroughness is greatly admired. I will definitely recommend you to my friends if they ever need legal help." - V.L., Carson
---
"★★★★★ Thank you for having Greg taking care of our case. Everything went smoothly." - Z.J., Monterey Park
---
"★★★★★ Once again, thank you for your aid. We couldn't have done it without you." - M.A., Lomita
---
"★★★★★ Greg, thank you so much for all you have done for my family. I'll never really be able to find the words to completely express my gratitude. You and your firm will forever be a positive part of my family circle." - S.J., Lomita
---
"★★★★★ Just wanted to email you and say thank you so much, I have such a relief off my shoulders. Thank you so much." -B.A., Chino Hills
---
"★★★★★ Thanks again for everything. You are someone that I am lucky to have found." -S.A., Huntington Beach
---
"★★★★★ Greg, Thank you for your efforts on my behalf. I believe that by hiring you, we turned the situation around in my favor." - J.L., Santa Monica
---
"★★★★★ This is great news. I really appreciate the effort that you put into this and I am happy about the outcome of the case." - S.A., Redondo Beach
---
"★★★★★ Thank you so much for the good news. I really appreciate everything you've done for me." - B.D., St. Louis, Missouri
---
"★★★★★ The best money I ever spent on a lawyer. Thanks for the dismissal, Greg." - S.C., Tacoma, Washington
---
"★★★★★ That's really great Greg! I really appreciate your efforts, it really paid off." - S.R.,
---
"★★★★★ Mr. Hill, I am thankful to have you represent me, your hard work has truly been appreciated. I am so glad to hear the great news!" - H.K., Anaheim
---
"★★★★★ You are a very good father, and the best attorney I have ever known." - J.A., Hermosa Beach
---
"★★★★★ Thank you to both yourself and staff (Sandra) for all of your legal advice. If I ever need help in the future I will come back to you guys, as well as refer my friends to your office." - P.S., Vallejo, CA
---
"★★★★★ Thank you again for EVERYTHING you have done for Michael. I know he is in good hands with you." - P.K., Los Angeles, CA
---
"★★★★★ I can't tell you how much I appreciate what you've done. I want to thank you for keeping me informed each step of the way...... Again, thank you very much." - M.C., Hermosa Beach, CA
---
"★★★★★ My son asked me to convey his heartfelt appreciation for the outstanding job you did today. You made his day and he is very grateful and relieved." (After Greg Resolved Misdemeanor Charge for an Infraction) - A.R., Indianapolis, IN
---
"★★★★★ Greg, thank you! Two big fat thumb up!" - O.R., Hollywood, CA
---
"★★★★★ Greg worked his butt off for my case. He may not have the heavy weight name but I would prefer to stick with him for the future. He really cares and gave his best shot on my case. I trust him." - O.R., Silverlake, CA
---
"★★★★★ Dear Greg - On behalf of all of us, HUGE THANKS for this great news!! Your attentiveness and dedication throughout this case is much appreciated!!" - S.L., San Pedro, CA
---
"★★★★★ Thanks Greg for everything. You don't know how happy we are to know this nightmare is over. Thanks again! You're the best Greg. We are lucky we found such an understanding Attorney like you." - C.B., Torrance, CA
---
"★★★★★ I just wanted to take the time to thank you for all your help and service. If anyone ever needs a good defense lawyer I will definitely recommend your services. Once again than you and I wish you the best!" - S.N., Pacoima, CA
---
"★★★★★ Thank you sooooo much Greg! I got stopped two days ago in Vancouver and was called off of cruise ship by security. Greg helped me expunge my prior conviction and sent me a letter to give to immigration. I was able to talk my way through and let into the country. This was perfect and worth every penny!" -D.T., Vancouver, Canada
---
Contact us.