Public Intoxication
Being cited or even arrested and then released for charges of public intoxication, Penal Code § 647(f), is often a mistake by police. Police seem to hand out public intoxication tickets because someone is drunk in public, or high on something in public, or a combination of alcohol and drugs, but more is required to violate the law on this charge and face fines of up to $1,000 and/or jail up to six months.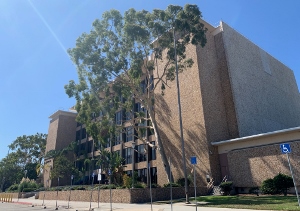 Torrance Superior Courthouse
Our office sees police issue such tickets most often on late Friday nights/early Saturday mornings and late Saturday nights/early Sunday mornings, or at sporting events. Many such tickets are issued in the lively, bustling downtown areas of Hermosa Beach, Redondo Beach, Manhattan Beach, Torrance, El Monte, Fullerton, Long Beach, El Segundo, Downey, Huntington Beach and Santa Monica. Often, police do so to appease local business owners who are fearful of vandalism by an intoxicated person, or fighting among several drunk patrons and also want to protect the image of their area as a peaceful place to enjoy an evening.

To read about some of our case results, click on the following link:
Over 40 Public Intoxication Case Result Summaries

Other times, the person also urinates in public, which is a separate offense, and punishable under Penal Code § 372 or under various local municipal codes. To view our public urination results, click on the following link:

As such results exemplify, one is often cited for public intoxication in error. To truly violate Penal Code § 647(f), one can do one of two things. First, one must not only be so drunk or high, or a combination thereof, and be in such a state that one cannot care for oneself or one presents a safety risk to others. Alternatively, one must be so drunk or high, or a combination thereof, that one interferes with, obstructs or prevents others from using a street, sidewalk or other public travel route.
The most common example we see of the first way of violating 647(f) is when someone passes out drunk in a public place. Often, the person is partially unclothed or even naked. The person may also engage in fighting, but this can be more accurately charged as a Penal Code § 415(1) violation ("Disturbing the Peace – Fighting in Public").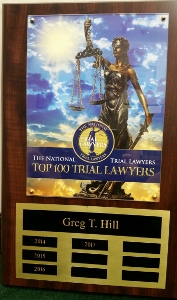 The second category of 647(f) violations are when someone is arrested for walking on a busy street (or even the freeway), or in the middle of traffic. Simple jaywalking should not qualify, but is often ticketed as a 647(f) violation.
We have written a few articles on pubic intoxication and public urination. To read such articles, click on the following link:

The penalty for being convicted of violating Penal Code § 647(f) is a maximum of six months in jail and /or a $1,000 fine.
Our office finds that when the client has no prior alcohol related convictions, or a conviction that is more than ten years prior, prosecutors will often amend the complaint to allege an infraction-level violation of disturbing the peace (Penal Code § 415(1) – Fighting in Public or § 415(2), Disturbing the Peace – Making Annoying or Loud Noise, or § 415(3), Disturbing the Peace by using offensive language). This is especially true if the client completes a dozen or more Alcoholics Anonymous (AA) meetings prior to the arraignment and brings documentation of this to court. The plea bargain may be one of delayed entry of plea or deferred entry of judgment if the client is fortunate, thereby "earning" a dismissal.
Rushing into a plea bargain is very common in such cases – and cannot be faulted if the client admits his or her conduct that meets the definition of 647(f). However, a quick resolution should never become a habit. It is often prudent to search for any store security camera tape, third-party witnesses and even see if the arresting officer has any history of falsifying police reports. After all, a misdemeanor conviction will haunt one's employment future, ability to finance, eligibility for student loans and may affect licensing, such as if one is an attorney, doctor, registered nurse, dentist, teacher, security guard, real estate agent, real estate broker, pharmacist, notary, stock broker or architect, to name a few.