Motions to Vacate
We are Greg Hill & Associates. If you or a family member have questions you need answered or issues you need resolved concerning immigration consequences of a conviction or motions to vacate a plea or conviction, we can help.

If you want to read about some of our motion to vacate cases, please click on the link below to go to a list of detailed cases.
There are three basic ways to ask a judge to vacate a plea or conviction.
First, there is the "traditional" Motion to Vacate a Judgment under Penal Code § 1018, also known as a Motion to Vacate a Plea or Vacate a Judgment Conviction.
The Penal Code directs that the must be filed within six months of the plea or judgment, but
People v. Schwartz
(1927) 201 Cal. 309, at 314, has stated that a post-judgment motion to change a plea must be "seasonably made."
"Good Cause" must be established to set aside a guilty or no contest plea whether the defendant was represented by counsel at the time the guilty plea was entered or if the defendant waived her right to representation.
People v. Cruz
(1974) 12 Cal.3d 562, 566.
Good cause is shown when the defendant demonstrates that the plea was entered as the result of a mistake, ignorance, inadvertence or some other factor that demonstrates overreaching defendant's free and clear judgment.
People v. Caban
(1983) 148 Cal. App. 3d 706;
People v. Superior Court of City and County of San Francisco
(1974) 11 Cal. 3d 793.
Second, effective January 1, 2016, Penal Code § 1203.43 became the law, allowing a person to request that he or she be allowed to withdraw his or her plea and have the judge then dismiss the case, even if the case had previously been dismissed under a DEJ (delayed entry of judgment) program. This new law, first introduced as Assembly Bill 1352 (AB 1352) has particular application in the immigration context.
Indeed, under the Immigration and Naturalization Act, at § 101(a)(48)(A), even a DEJ proceeding will be considered a conviction when there is a guilty plea, finding of guilt, or admission of sufficient facts to make a finding of guilt, and some form of punishment is imposed.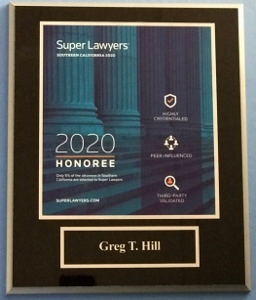 Punishment for purposes of this definition includes any "restraint on liberty," which can be as minimal as attending classes, performing community service or paying fines.

As a result, many people who no longer have a conviction under state law continue to have a conviction under immigration law. This can lead not only to confusion, but harsh consequences, including deportation.
The intent behind section 1203.43 in Assembly Bill 1352 was to protect non-citizens who had entered pleas involving deferred entry of judgment (DEJ) programs such as PC 1000 with the bad advice that it would not have any effect on their immigration status. In other words, the code section basically allowed a motion to withdraw a plea based on improper legal advice.
This was common advice by public defenders, judges and even private criminal defense attorneys for years, but it was wrong. Thousands of immigrants accepted plea bargains involving DEJ on minor drug offenses, even having the cases dismissed under Penal Code § 1000.3, only to later find out that while there was no conviction under California law, the plea to a felony had immigration consequences making the immigrant subject to deportation.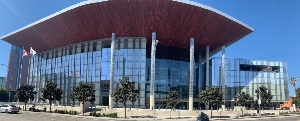 The Governor George Deukmejian Courthouse in Downtown Long Beach
Third, California Penal Code Section 1473.7 allows a person facing deportation to vacate the conviction causing immigration problems if the attorney representing then-defendant failed to warn defendant about such consequences.
This law took effect on January 1, 2017 and states, [a] person no longer imprisoned or restrained may prosecute a motion to vacate a conviction" when "[t]he conviction is legally invalid due to a prejudicial error damaging the moving party's ability to meaningfully understand , defend against or knowingly accept the actual or potential adverse immigration consequences of a plea of guilty or nolo contendere." Penal Code Section 1473.7(a)(1).
Penal Code § 1473.7(a)(2) allows one to petition a judge to vacate the conviction based on newly discovered evidence of actual innocence.
To read some of our articles pertaining to immigration and motions to vacate, please click on the link below.
If you or a family member have questions or concerns regarding motions to vacate, please call us today for a free 45 minute consultation. (310) 782-2500.
Contact us.