Military Diversion
We are Greg Hill & Associates. If you or a family member want more information about military diversion, we can help you.
California legislators have recognized for quite some time that military service can be dangerous to one's mental health and, if one is not mentally healthy, one can be more likely to commit crime.
However, legislators appreciate that punishing a veteran or a current serviceman for conduct that has its origin in military service, protecting our country and its interests, is fundamentally inconsistent with rewarding military service.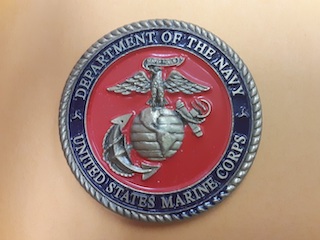 U.S.M.C. Globe Anchor Coin
Over the years, first with Penal Code § 1170.9, post-conviction relief for veteran's allowing treatment instead of jail or prison, and then later with Veteran's Court and, most recently in 2014 (and then amended in 2017 by SB 725 to include DUI) with Penal Code § 1001.80, our legislature has tried to give qualified service members and qualified veterans some accommodation for mental conditions from military service leading to crime.
One should be clear that Penal Code § 1170.9 is a program for treatment for certain veterans after he or she enters a plea. It applies to both felonies and misdemeanor and is a way for certain veterans to receive mental health treatment, often at a local VA Hospital, instead of serving time in custody. Our office has requested this for strike offenses and it has been granted, so there seems to be very few limits on its application.
Veterans Court is the second of three options for a former service member to consider. It is the most intensive of the three options and is perhaps best suited for addiction issues, i.e. to alcohol or illegal controlled substances, or for those who suffer from PTSD that has led to criminal conduct. Veterans Court consists of four phases that, in total, lasts at least fifteen months.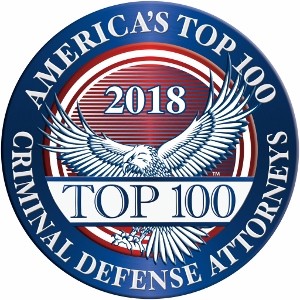 The veteran must first and foremost be eligible for probation, which disqualifies many who consider Veterans Court only after having accumulated several convictions disqualifying him or her from probation – or only after being charged with a crime with mandatory state prison (MSP). Second, the veteran must suffer from addiction or a mental illness (most commonly PTSD or traumatic brain injury (TBI), but also military sexual trauma or any other form of mental illness). Lastly, the veteran must have had an honorable discharge, although there are certain exceptions.
Successful completion of the program is truly an accomplishment that is rewarded with either dismissal of the case (no conviction) or a reduction of charges from something quite serious to something less serious. Our office has appeared in Veterans Court with our clients in both Los Angeles and Orange County. The program is noteworthy for often having two or more court appearances per week for months or even more than a year.
The third of the options is Military Diversion under Penal Code § 1001.80, which is limited to misdemeanor offenses. It is applicable to all misdemeanors, including DUI and domestic violence. The former servicemember must not have participated in any form of diversion in the past, must not have a dishonorable discharge (general, other-than-honorable and honorable discharges qualify) and must not have a conviction for the same offense in the past.
Military Diversion is far less intense than Veterans Court and, in our view, is better than 1170.9 diversion because one is not convicted of a crime first. Like Veterans Court, the applicant must establish that he or she suffers from some service-related mental disability such as PTSD, TBI, military sexual trauma, substance abuse or alcohol abuse, although these are not the only permissible mental disabilities allowed.
The program lasts up to twenty-four months. It usually lasts at least twelve months. We have successfully had clients referred to Military Diversion in DUI cases and public intoxication matters.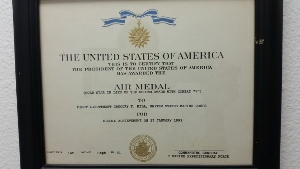 The difficult part of obtaining Military Diversion, we have found, is persuading a judge that defendant is suffering from a mental condition that is service-related. Section 1001.80 does not require that the judge find some causal connection between the mental condition and the crime as is required under Mental Health Diversion (Penal Code § 1001.36), but judges often engage in some form of this analysis while acknowledging that it is not rigorously required by the law.
The truth is that such a nexus is not required at all under 1001.80. All that the code requires is that the person show that he or she was a current or former servicemember with a qualifying separation (not dishonorable discharge), which can be shown in one's DD-214, and second, that defendant suffers from a qualified service-related mental condition.
Upon completion of Military Diversion, the record of the arrest and court case is considered to not exist except for if the defendant applies to become a peace officer. If asked if he or she ever was ever arrested or received diversion, the defendant can legally answer no, except if applying to become a peace officer.
If you or a family member would like more information about military diversion, please call us today for a free 45 minute consultation. You will receive top quality representation for a reasonable fee. (310) 782-2500.

Contact us.