Driving Offenses
We are Greg Hill & Associates. We can help you if you or a family member have been arrested for a felony or misdemeanor driving offense such as:
We have had a great deal of success in defending those charged with driving offenses in Los Angeles, Riverside, San Bernardino, Ventura, Orange and San Diego Counties.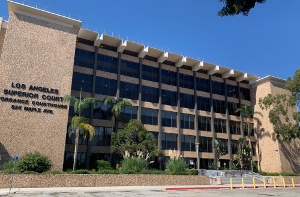 Torrance Superior Courthouse
Our success is greater than other criminal defense firms who practice only criminal defense law because our firm has an active civil practice with a history of defending those sued in civil court in traffic accidents, as well as representing plaintiffs in such cases. This allows us to more effectively cross-examine police officers and spot errors in police reports.
Over 30 Driving Offense Case Result Summaries

We also actively stay current on the latest case law that affects driving offenses. For a list of articles that our office has authored that relate to driving offenses, please refer to the listing of driving offense articles on our website.
Over 30 Articles Related to Driving Offenses

If you or a family member have been arrested for a driving offense, please call us for a free 45 minute consultation. (310) 782-2500.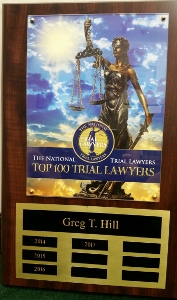 Serious Driving Offense Facts
The District Attorney may charge a serious driving offense as a misdemeanor or a felony, depending upon the facts and depending upon whether the defendant has prior similar convictions. Punishments may include significant fines, jail or prison and suspension of one's license. If drag racing is involved, or the possession of contraband or drugs, a defendant may also lose his or her car.

What may start as a simple traffic stop can result in felony charges if drugs, concealed or loaded weapons, open containers of alcohol are found, or if police discover other illegal items in one's vehicle.

Alternative sentences may be given in all such cases. However, because of the potentially severe penalties, it is prudent to retain a skilled and experienced criminal defense attorney as soon as possible. A skilled and experienced attorney's familiarity with all defenses, the available sentencing guidelines, and alternative sentencing options will be critical to reaching the best outcome under the facts and applicable law of your case.


Greg Hill & Associates Will Help You By:
1
Using our experience

properly interview

about the circumstances leading to the traffic stop. We can then accurately advise you of possible defenses. This evaluation includes a discussion of the immigration consequences of a conviction for the charges alleged.

2
Arguing for decreased bail when bail is set too high for the client to afford his release from jail.

3
Defending you during the DMV license revocation hearing by challenging the arresting officer's description of the arrest, objecting to evidence and arguing that you deserve to keep your driving privileges.

4
Investigating your case and gathering relevant evidence to support your defense. This may mean subpoenaing traffic surveys for the road where you were stopped when the alleged reason for the traffic stop was the client speeding.

5
Filing motions with the court. These may a request for dismissal based on a civil compromise (Penal Code § 1368), a motion to exclude certain evidence (Penal Code § 1538.5), a motion to remove a strike for sentencing ("Romero Motion"), a motion to reduce a felony to a misdemeanor (Penal Code § 17(b)) and other motions as appropriate.
6
Evaluating all defenses appropriate for you. These may include calling the court's attention to mistakes or inaccurate measurements made by officer making the arrest, evidence that you simply were not driving, an improper arrest, as well as other defenses.
7
Seeking reduced charges through plea bargain negotiations and writing a Defense Position Letter.
8
Representing you during a plea bargain or at trial. In the majority of misdemeanor cases, our office will be able to appear for you in court under Penal Code § 977(a) so you do not need to miss work, school, or your other obligations. If the case does proceed to trial, you will need to come to court.
9
Presenting the court, based on our familiarity with many judge's sympathies and idiosyncrasies, the best arguments for your case.


10
Seeking alternative sentencing. Alternative sentences can include alcohol or drug rehabilitation programs, or community service, or other forms of punishment.
More Benefits To Hiring Greg Hill & Associates:
11
Available every day, every hour. 24-hour in-person answering. This has led our office to visiting clients in jail at 3:00 a.m.
12
Over

45 years of combined experience in felony and misdemeanor cases,

a track record of success, over 100 criminal trials, tough negotiators and savvy enough to use their familiarity with local judges and district attorneys to your advantage. Greg Hill & Associates, unlike many other criminal defense firms, also has an active civil practice with a history of defending those sued for their part in traffic accidents. For a summary of some of our firm's more notable results, please see the link on this website to our auto accident results.
13
Top quality services at reasonable rates.
14
Free 45 minute consultation.
15
All major credit cards accepted.
16
Immediate, courteous response.
17
Office near Torrance Courthouse with free parking.

We have defended many people charged with traffic offenses in Southern California, including hit and run, reckless driving, vehicular homicide, speed contests and/or street drag racing, and where a vehicle is involved with other offenses, such as drug possession or gun charges.

If you or someone in your family has been arrested on one of these charges, please call us for a free 45 minute consultation to learn how we can help you. Greg Hill & Associates provides a top quality defense at a reasonable fee. We accept all major credit cards.