Theft / Robbery
We are Greg Hill & Associates. If you or a family member have been arrested for felony or misdemeanor theft, whether
shoplifting
(Penal Code § 484(a)),
commercial burglary
(Penal Code § 459),
carjacking
(Penal Code § 215),
robbery
(Penal Code § 211),
embezzlement
(Penal Code § 503),
passing bad checks
(Penal Code § 476(a)),
forgery
(Penal Code § 470),
defrauding an innkeeper
(Penal Code § 537),
unemployment insurance fraud
(Insurance Code § 2101),
insurance fraud
(Penal Code § 550),
joyriding
(Vehicle Code § 10851),
grand theft auto
(Penal Code § 487(d)(1)),
receiving stolen property
(Penal Code § 496) or
grand theft
(Penal Code § 487), we can help you.
We understand how any charge of theft can ruin your reputation, lead to suspension or revocation of a professional license (such as realtor, attorney, pharmacist, nurse, dentist, stock broker or insurance broker), and, if you are not a U.S. citizen, any crime of dishonesty can lead to your deportation. We therefore work hard to resolve cases on terms that avoid such consequences.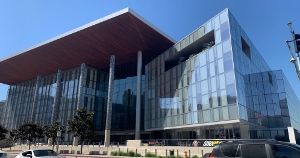 Long Beach Superior Courthouse
Our Theft / Shoplifting Testimonials
We understand the law in this are and maintain our competency by continually reviewing the latest cases. Click on the link below to ready some of recent articles.
We have had a great deal of success in defending those charged with theft in Los Angeles, Ventura, Riverside, San Bernardino, Orange and San Diego Counties. We appreciate how immediate attention to your case can often make a big difference, whether it be a shoplifting case where we visit the store at issue and serve a demand to preserve evidence to obtain the store security films or we seek a victim declaration to support a motion for civil compromise.
We have been successful at resolving many cases for delayed entries of plea, delayed entry of judgment and various forms of formal diversion that spare the client a conviction.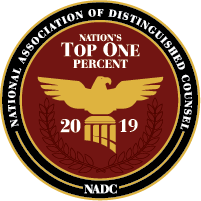 If you or a family member have been arrested for theft, please call us today for a free 45 minute consultation. (310) 782-2500.

Theft Facts

Theft Facts

Theft includes Grand Theft Auto, Robbery, Shoplifting, Embezzlement, Forgery and Insurance Fraud . Depending on the value of property involved, theft and other property crimes can be very serious. If the amount of property stolen is great, in most circumstances, the District Attorney will prosecute those crimes as felony offenses.

Another factor that can affect how whether the crime is charged as a misdemeanor or felony is the criminal record of the defendant. Those who have "Strikes," extensive criminal records or who commit White Collar crimes involving large sums of money may be looking at a state prison sentence .

However, an experienced criminal defense attorney who knows how to successfully investigate and negotiate your case can often get the charges reduced, which can significantly affect the sentence..
| | |
| --- | --- |
| | Greg Hill & Associates Can Help You By: |
| 1 | Properly investigating the facts surrounding your case by hiring a professional investigator, a forensic accountant or an expert in the industry at issue (i.e. insurance, banking). |
| 2 | Researching potential legal defenses. Your defense team will evaluate whether or not your interaction with the undercover office constitutes an entrapment defense. This evaluation includes a discussion of the immigration consequences of a conviction for the charges alleged. |
| 3 | Aggressively negotiating your case. This means speaking with the District Attorney about potential motions that our office may bring on your behalf, including but not limited to a Motion for Civil Compromise (Penal Code § 1368), a Pitchess Motion if you feel evidence was planted or a confession coerced, a Motion for Discovery, or a Motion to Suppress Evidence (Penal Code § 1538.5). |
| 4 | If the case involves corporate theft, immediately hiring a financial analyst to evaluate whether there are any other suspects to the theft. |
| 5 | Providing alternative sentencing such as hiring a psychologist to present favorable evidence as to why the crime may have been committed, such as addiction issues, family problems, depression or some other undiagnosed medical problem. The recommended alcohol and/or drug treatment, counseling and classes can be part of a plea bargain's terms that prevent you from repeating the same conduct and allows the District Attorney to feel assured that the sentence "fits" you. |
| | |
| --- | --- |
| | More Benefits To Selecting Greg Hill & Associates: |
| 6 | Available every day, every hour. 24-hour in-person answering. This has led our office to multiple 3:00 a.m. visits to the local jails for our clients. |
| 7 | Over 35 years experience, hundreds of burglary, robbery, shop lifting, theft, fraud, embezzlement and insurance fraud cases handled , a track record of success, over 100 criminal trials, tough negotiators and savvy enough to use their familiarity with local judges and district attorneys to your advantage. We then make contact with you after you have completed at least half of your probation to propose modifying probation, perhaps ending it and asking for expungement under Penal Code § 1203.4, if you are eligible. |
| 8 | Top quality services at reasonable rates. |
| 9 | Free 45 minute consultation. |
| 10 | All major credit cards accepted. |
| 11 | Immediate, courteous response. |
| 12 | Office near Torrance Courthouse with free parking. |
With over 30 years of experience, Greg Hill & Associates can help if you are charged with a theft crime such as burglary, robbery, shop lifting, fraud, embezzlement or insurance fraud. Call us today for a free 45 minute consultation. (310) 782-2500.