What Is Forgery, Its Defenses and the Possible Punishment?
Forgery brings to mind in some people's mind the act of writing a note from one's mom, signing it with her name, and leaving school to "go to the doctor." In other people's mind, forgery is writing a check out to oneself and signing someone else's name as the account holder. In other people's mind, it is signing a quitclaim deed as someone else, waiving any claim to a piece of land and then filing the deed with the county hall of records. Which one of these acts is forgery? The answer is they all are.
Brief Synopsis: Forgery is a "wobbler," meaning it can be prosecuted as a felony or a misdemeanor depending upon the case facts and defendant's criminal history. It is also a crime of moral turpitude with immigration and professional licensing consequences. As a felony, if convicted of forgery, one can face up to three years in prison before sentencing enhancements apply.

There are four types of conduct that can be prosecuted as forgery under Penal Code § 470. Each is considered a serious crime and a crime of moral turpitude that can have immigration and professional licensing consequences (i.e. for one with a state-issued license such as to be a lawyer, CPA, dentist, doctor, real estate agent, etc.).
First, one can be prosecuted for signing someone else's name without that person's authorization. The most common context of this is trying to cash someone else's check to you by signing the account holder's signature on the check. This could be also prosecuted as burglary or embezzlement under certain circumstances. Alternatively, an example of this could be entering a store, intending to buy items on another person's credit card and having to sign the receipt (this would also be petty theft or grand theft).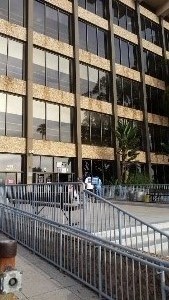 Second, forgery takes place when one recreates a seal or the handwriting of another (not necessarily a signature) without prior approval. This form of forgery is common in cases involving driver's licenses when a minor changes the date of birth so as to appear over age 21 so he or she can buy alcohol and enter certain bars.
Third, forgery occurs when one falsifies legal documents such as a will, quit claim deed or court records. In elder abuse and loan application contexts, this is common. The motive may be financial gain or to financially injure someone else.
Last, forgery can be prosecuted when one alters, recreates, creates, or publishes false documentation relating to money, stocks, a sale, transfer or exchange of goods or property, including in a property deed, will, trust, or notarized documents. Our office has seen this take place in embezzlement cases and criminal fraud cases involving Ponzi schemes.
The defenses to forgery begin with whether the alleged victim consented to your conduct. If this applies, the prosecutor will certainly want to verify this with the victim because police usually rule this out prior to recommending that a case be filed. It is one of the first questions the police ask when realizing a forgery is alleged.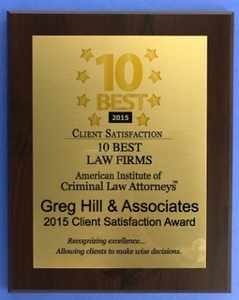 The second defense concerns the issue of whether you committed the act knowingly. This means you may have been mistaken in what you did with no intent to defraud. This is a tough defense to prove, especially if there is financial gain as a result.
The third common defense is simply that the case is one of misleading evidence, i.e. you did not sign the check or alter the document as alleged. You, in other words, are innocent. Someone else made the alteration or signed the check.
When the victim is cooperative and forgiving, it is wise to consider a Motion for Civil Compromise under Penal Code §§ 1368 and 1369 in a misdemeanor case if defendant has benefited monetarily and there is a victim. If the defendant repays the victim and the victim will agree that all damage has been paid in full by defendant and the victim is not desirous of criminal prosecution, the court may dismiss the case as a civil compromise has been reached.
For more information about forgery and white collar crimes in general, click on the following articles:
Contact
Greg Hill & Associates