DUI / Felony DUI
We are Greg Hill & Associates. If you or a family member have been arrested for driving under the influence (DUI), including a misdemeanor DUI or a felony DUI, we can help you.
We understand how charges of DUI (Vehicle Code § 23152 or § 23153) can ruin your job, result in suspension of your driver's license (driving privileges), drain your financial resources, destroy your reputation in your church and tear apart your family.
We also understand that a DUI is not a simple traffic offense, but a charge that requires significant experience, savvy and skill to truly handle properly. It is not uncommon, for example, to have a DUI case also involve charges of driving on a suspended license (Vehicle Code § 14601), hit and run (Vehicle Code § 20002) and driving with a passenger under 14 (Vehicle Code § 23572). A client may also refuse to provide a blood or breath sample.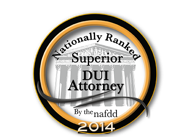 We have successfully defended many people in DUI trials and in DMV license revocation proceedings in Los Angeles, Riverside, San Bernardino, Orange and San Diego Counties. We have had DUI cases dismissed, negotiated the case as a moving violation, i.e. speeding and reckless driving ("wet reckless" or "dry reckless").

If you or a family member have been arrested for a DUI, please call us today for a free 45 minute consultation. You will receive top quality representation for a reasonable fee. (310) 782-2500.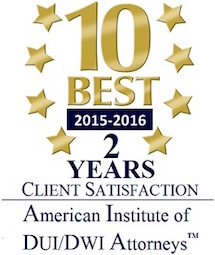 Greg Hill & Associates Will Help You By:
1
Explaining to the prosecution why the police report should be distrusted because it overlooks important facts, misquotes the client or a witness, makes inaccurate assumptions or violates required procedures. Consequently, we will argue, a jury may not find the evidence strong enough to support a conviction for DUI. This can lead to a plea bargain on acceptable, fair terms.
2
Answering your questions about the legal process in general and how the facts of your case apply toward various defenses. This evaluation includes a discussion of the immigration consequences of a conviction for the charges alleged.


3
Defending you at the DMV license revocation hearing by arguing that the traffic stop was improper, the arrest was illegal and that the evidence does not reliably show a BAC of 0.08 or higher. Therefore, the DMV should not revoke your license. If you retain Greg Hill & Associates within ten days of your arrest, we can reserve such a hearing for you. If you do not seek such a hearing within 10 days of your arrest, the DMV may suspend your license for120 days if the DUI is your first offense.

4
Gathering evidence to defend you. This starts with a thorough meeting with the client. It might include hiring a private laboratory to reevaluate your blood alcohol test results, taking photographs of and diagramming the arrest location, and / or subpoenaing the traffic surveys for the road section if you were arrested for speeding (Vehicle Code § 40802).
5

Asking the court to suppress certain evidence

under Penal Code § 1538.5, which may lead to a dismissal of your case, asking the court to order production of an arresting officer's personnel records to show the likelihood of an arrest based on racial profiling, false evidence, police brutality or coercing a confession (a "Pitchess Motion").
6

Analyzing all available legal defenses for your case.

This may include evaluating the calibration and maintenance of the breath machine used in determining your blood alcohol level, which could lead to a determination that your blood alcohol level was below the legal limit. We will also look at the propriety of the officer's stop and arrest, perhaps because the officer did not properly describe to you the consequences of refusing to take a breath test or give a blood sample. We will also consider road and environmental conditions that made the roadside coordination ("sobriety") tests more difficult than the test was meant to be. Lastly, we will evaluate any physical or medical conditions you had at the time of the arrest that may have led you to fail the roadside sobriety tests.
7
Seeking reduced charges, if available. This always means we strive for a dismissal, but when this is not available, we explore resolving the case on a traffic violation (i.e. improper lane change, unsafe left turn, etc.) a dry reckless or a wet reckless.

8

Representing you in a plea bargain or at trial.

If the charges against you are a misdemeanor, you most likely will not have to appear in court unless the matter proceeds to trial.
9

Presenting the most effective defenses for your case,

depending on our knowledge of the DA's abilities and the judge's history.
10
Seeking the lowest sentence available, or alternative sentencing. Alternative sentences include community service, as well as alcohol or drug rehabilitation programs such as AA meetings.
More Benefits To Hiring Greg Hill & Associates:
11
24-hour in-person answering, every day. A live person will answer the phone at any hour. This has led our office to visiting clients in jail at 3:00 a.m.
12

Over 45 years of experience, thousands of DUI cases

handled, a track record of success, over 100 criminal trials, tough negotiators and savvy enough to use their familiarity with local judges and district attorneys to your advantage.
13
Top quality services at reasonable rates.
14
Free 45 minute initial consultation.
15
All major credit cards accepted.
16
Immediate, courteous response.
17
Office near Torrance Courthouse with free parking.
Greg Hill & Associates has defended over 1,000 people charged with DUI throughout Southern California. Call (310) 782-2500.