DUI Testimonials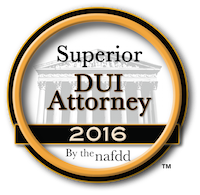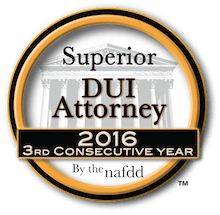 Pursuant to California Rules of Professional Conduct, Rule 1-400, Standard (2), we note that "these testimonials or endorsements do not constitute a guarantee, warranty, or prediction regarding the outcome of your legal matter."
"While no one wishes to find themselves in criminal cases, Mr. Hill is an attorney who can guide you through the process from beginning to end! I learned about Greg Hill & Associates when I faced my 2nd DUI in L.A. County in 2014. I needed immediate legal representation to help me in court to avoid a severe sentence due to my pending immigration case.

Mr. Greg Hill represented me and he was able to work out a deal with the presiding judge to have me complete my jail time with a 'pay to stay' program instead - which in turn helped my immigration case. Mr. Hill appeared in court on my behalf, and he also got my restitution hearing dismissed. Fast forward to 2019, I returned to Mr. Hill's firm for assistance with expunging the same case. Upon finishing my probationary period, Mr. Hill's associate, Ms. Kellie, was able to get my case expunged (and now i am looking to clear 1st DUI, too).

Mr. Hill and his team helped me get through some of my most difficult times dealing with a criminal case while an immigration case was pending. But, Mr. Hill communicated extensively with my immigration attorney and kept him informed of every hearing. Mr. Greg Hill and his team are amazing, not to mention knowledgeable and available to answer questions. He communicates with clients effectively throughout the case. He delivers concise and accurate summaries of each hearing. All in all, I have greatly enjoyed working with Mr. Hill and his associates. I am very happy and pleased with the results he has achieved through his dedication, experience and overall competence.
I have and will continue to recommend this firm to anyone who needs outstanding representation." Q.D., Gardena

"Must Read Review: I would give Greg and his staff as many stars as possible. If you are in legal trouble PLEASE READ this, as I truly wish I had not opted for a public defender in my previous cases. Thanks to Greg Hill and his team, I was able to stay working between hearings, be there when my son was born after my conviction and continue to work to support my family.

One year ago, I found myself charged with 3 DUIs in the time of one month. This was a dark time in my life, to say the least. I began to work at getting sober and at resolving the 2nd and 3rd offenses, as the 1st had not filed charges. Some time around Thanksgiving of 2018, I also learned I was to be a father, as the woman I had become involved with in my sobriety was pregnant. I was still attending hearings for the other two cases, working and trying to make all of my classes.
Eventually, I did resolve the 2nd and 3rd offense with help of a public defender in early 2019. Though the entire process was terrifying, as I was constantly either in fear of being remanded til my next hearing, or actually being remanded despite my attendance of support groups and letters from my employer. And the offer remained the max jail sentence for each case, until I was finally able to resolve them for a lesser sentence after so much time in sobriety and support groups.
Here's where Greg Hill & Associates come in.
No sooner had I finally resolved these two cases when the DA decided this would be a good time to file charges for the very first offense. This was troubling to me as the court would undoubtedly see this first arrest as a 3rd DUI with the mandatory minimum sentence and all that comes with it. After my previous experience without private counsel, I decided I could not and would not walk into court and throw myself to the wolves on something this serious.
During my initial consultation, I really came to feel as though Greg actually believed I was doing the best I could to turn my life around. I sensed a genuine concern for how these charges filed almost 9 months after the arrest could affect the new life I was trying to build in my recovery. He didn't promise to win without hearing the details of my case, like all the other attorneys I had called. He just listened to my story, how it was....and how it was not. And we worked out a plan.

Sandra and Kellie were also very helpful. They answered my repeated calls and questions with reassurance and confidence in what needed to be done, and what they could do to assist me. They sent confirmations and reminders of court dates and were always polite and courteous. I did have several calls and questions as I was a nervous wreck after finding these charges had been filed and that I had a warrant. I will always appreciate the assistance they gave me and will continue to recommend this office to anyone.
Greg appeared in court to have my warrant recalled and set an arraignment date. I appeared and the judge did not set bail as I had some very good representation, and could demonstrate I had no intention of getting into trouble.

After a few pre-trial hearings, Greg, with the mitigation packet Sandra and Kellie had helped put together, was able to convince the court to resolve this case for terms that were not only agreeable, but better than I could have ever expected for a 3rd DUI. I'm still shocked I was able to be here to witness the birth of my son, spend the first few weeks of his life with him and continue to work and rebuild.
Greg Hill is an excellent attorney and I cannot say enough good about the entire staff. If you are in trouble, please consider the benefits of hiring private counsel, as they really saved me a lot of time and heartache. Thanks again to everyone."
K.M., Compton

"Very grateful for Greg Hill and Associates! He was very helpful throughout my case and always kept me up to date on the process. Mr. Hill is very professional and knowledgeable! I recommend Greg Hill and Associates to anyone who needs legal services! They are phenomenal at what they do!"
L.A. Downey

"Mr. Hill recently was my attorney for a 3rd DUI I got in the beginning of this year. I hired him due to I was going to hire him for my second. Mr. Hill was very, very attentive to any questions I had. He answered any time I reached out to him for anything. He was always great to respond. He tried so hard for me and fought hard for me. He searched any legal way to get this 3rd DUI to be dismissed or brought to a lesser charge. In the end, it didn't go our way, BUT that doesn't take away from Mr. Hill's ability. He was a great attorney and I'd hire him again in a heartbeat (not trying to though because I don't want anymore legal problems). In the end, he deserves more stars than 5. Thanks again Mr. Hill for everything. "
F. B., Lomita

"I have been a CHP officer for eight years and I thought I knew all there was to know about DUIs. After reading your articles and case summaries about DUIs on your website, I realized how much I still needed to learn and how important it would be to hire a knowledgeable defense attorney, like you."
CHP Officer, California


I like to leave Mr. Hill a five start review because of all the assistance you provided me during my time of need. Got pulled over for driving under the influence in the city of Marina del Rey. A very touch town with no tolerance for it. So hiring Mr. Hill was definitely the right choice. Is very stressful situation and I don't know what I would have done if I didn't have Mr. Hill associates to help me. Made the process very easy . Stressful for me when I had a warrant at court for failure to appear which he did and the court system was trying t o play me. Really don't know what I would have done if I had to go and face the judge myself and take the ruling on my own and how to take time off work. Whatever the outcome was I'm happy Mr. Hill was there to help me through the process always very helpful and was willing to answer any questions you may have. Definitely recommend Mr. Hill to anybody that doesn't want to deal with this stressful process themselves. P.J., Harbor City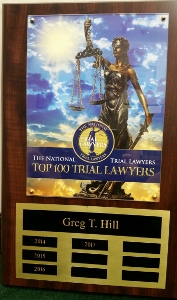 "I hired Mr. Hill for my 3rd DUI case. He was always supportive, on top of everything and kept me informed. The defense position letter he wrote had a solid effect on improving my offer from the prosecutor to settle the case. I want to thank Greg for all his help. He has gone above and beyond my supposition in dealing with my circumstance. I'm glad I hired him."
P.P., California
"Thank you for all your efforts."
J.N., Huntington Beach
"Thank you for getting all my legal matters settled. You were a huge help, and I appreciate all your hard work. It was a pleasure to meet you. Thank you again."
K.J., Long Beach
"I hired Greg earlier this year when I was arrested and charged with a DUI. He helped me out a lot and reduced the charges and resolved my case as a dry reckless, which I am very happy with. We also won at the DMV hearing.""Recently I was arrested then charged with possession of marijuana for sale. Again, Greg went to work and helped me out tremendously by reducing the charge to a misdemeanor for possession and dismissal if I do some Cal-Trans. I was at risk of facing 4 years of prison. I like that Greg keeps me informed and fights for me. I would recommend him to anyone that needs a good defense attorney."
L.E., Compton
"You've done great Greg. Thank you. You are amazing. I knew you were going to help me out."
M.T., Pensacola, Florida

"Thanks very much Greg. I appreciated all your effort."
S.R., Vancouver, Canada
"Hello Greg, just wanted to say thanks for your help on Tuesday!! The outcome was awesome!!"
Y.B., Torrance
"You are awesome....I am so excited that you are handling my case. I really feel as though your finest efforts are being put forward and really feel that you will prevail on my behalf. I want to thank you for caring about me."
G.T., Fort Lauderdale, Florida
"I apologize for the amount of questions I sent your way, but I think you understand how people feel--especially if this is their first time. Thank you for taking the time, despite my case clearly not being an easy one, to answer all of my questions and then continuing to push hard on my behalf all the way until the end.

When I step back and think about the big picture, I feel we came to a good conclusion and I feel partially vindicated. At least I can move on emotionally. I hope you understand how important your work is and how much it helps people -- often at the darkest time of their lives. Please know you are deeply appreciated."
H.H., Lake Oswego, Oregon
Mr. Hill, I want to thank you for all the help you've done for me. You truly went above and beyond in your service. I can never pay you back enough. Again, thank you from the bottom of my heart."
L.B., Westminster


"I found myself in Compton California working for a company and living in another state (out of state driver). I was a short distance from my hotel at a restaurant eating after going to a local establishment and having some drinks

The waitress called the police because she smelled alcohol on my breath and she thought I was really intoxicated ...but I was more tired from all of the long days working out of state. In California you can be charged with a DUI if someone witnesses you driving under the influence. Hence I was charged with a DUI while sitting and enjoying a meal I was not from California and so I didn't know who to call or what to do....."

"I contacted many attorneys over the phone and tired to get a feel for who was going to best represent me in this situation I got myself into....And so after talking to a lot of other attorneys I decided to go discuss my situation with Greg Hill and that was the smartest thing I had done that year .... We discussed everything and I felt that he would be just fine to represent me...I felt (at the time) that I was an out of town guy and I would get a severe penalty and my life would be ruined for my mistake... AND that Greg wouldn't care....why would he care he would never see me again... BOY WAS I WRONG......"

"I will not share with you, what all he did and all of the legal maneuvers that he did on my behalf. But he got me almost completely off of all charges and what i did have to do, was done online and I had plenty of time to accomplish it.

What Greg Hill did for me I do not care if he tells you just have him refer to this review for my permission and if you do not use him for your Legal matters It will not be the smartest thing you did all YEAR lol."

G.T., Compton


"Very helpful to out-of-state residents that receive a DUI in CA.
"
W.T, Nevada


"You are the best Lawyer that I have ever dealt with. I am past president of the Elks (lots of Elk Lawyers) and you far outshine them all. Yes, one car I would drive with an IID and the other car that is now only in my husband's name, I would not drive or legally could I drive it. I don't see how far away the car is parked has anything to do with it. Does the DMV bring a tape measure to my house and say " it needs to be 50 feet more away." The point is as you stated the car is no longer owned by me, and would never have permission to drive it during my 5 month IID requirement."

C.P., Long Beach


"I can't say enough about Greg Hill and his team, I was in a difficult spot and Greg worked tirelessly and very fast to resolve my situation. I actually came to Mr. Hill after a bad experience with another attorney and Mr. Hill turned the situation around and I was able to get my life back on track. Can't thank him enough."
S.R, Redondo Beach


"Thanks for all your hard work and advice you have given me throughout my case."

Y.S., Camarillo


Contact us.