Judicial Profiles & Courthouse Directions
In our experience, the most difficult thing our clients struggle with is uncertainty in the legal process. Some of this comes from simply not knowing how a criminal case is filed and how it moves along from arraignment to trial. Some of this comes from comparing what they see on TV or in movies or reading in the newspaper about what happened in a similar case to their case and then having certain expectations that might be unrealistic. Lastly, this uncertainty comes from not knowing how or even when a district attorney, city prosecutor or judge will evaluate their case.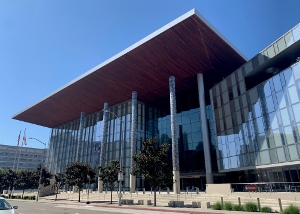 Governor George Deukmejian Courthouse
Long Beach Superior Court
To alleviate this uncertainty, Greg Hill & Associates provides its clients with judicial profiles of the judge who presides over the courtroom where their case is pending. These profiles are copyrighted, so our office cannot publish these on our website. Our office has at least one profile on almost every judge in California. To see if our office has at least one profile on the judge in your case, click on the courthouse below.
Throughout the majority of any case, the judge does not have a direct role until trial or until there is a motion of some sort. The most direct influence on a plea bargain and narrowing the issues is the handling district attorney or city prosecutor. However, the judge's demeanor and personality greatly influence how the handling attorney handles each case.
For example, in general, if the judge is strict, the handling attorney may be inflexible and difficult to communicate with during negotiations. If the judge has a reputation for being compassionate and taking a personal interest in certain cases, the handling attorney is likely to adopt a similar, more patient and open-minded approach.
With this in mind, we present the following judicial profiles for each courthouse with a link to a court map and directions:
Courthouse and Judicial Profile Lists for AIRPORT COURT to CENTRAL ARRAIGNMENT COURT, please click here.