Bench Warrant Recalls
Did your employer advise you that there is a bench warrant outstanding for you? Did you find this out at the DMV? Did you receive a letter from the court or the local police? Did a police officer tell you about this during a traffic stop?
If there is a pending bench warrant for you, your employer may have been advised of this by its insurance company through its review of the NCIC (National Crime Information Center) database, where all such warrants are recorded. The employer may be concerned that you'll be taken into custody and miss work, so the employer will ask that you resolve it.
How you resolve the bench warrant depends upon many factors, such as:
1. Why Was the Bench Warrant Issued?
Most often, our clients do not know why the bench warrant was issued and so we must find out.
But if one does know, it matters greatly whether the bench warrant issued for your failure to appear (FTA) in court an arraignment of a misdemeanor or a felony case? Or was it issued by a judge because you failed to appear for a court appearance after the arraignment? Was it for sentencing? Was it for trial? Was it for a preliminary hearing or a pre-trial hearing?
Or was the bench warrant issued by a judge for a post-plea hearing such as a progress hearing on one's attendance or completion of a class, such as an alcohol awareness class after a DUI, community service, a domestic violence batterer's class? It may also be issued for failure to pay a court fine or fee.
Did you post bail prior to not appearing in court or were you released by the police on your own recognizance?
The answers to each of these questions controls how the warrant is handled. It may mean that our office can appear in court without you or it may mean we can request that the case be dismissed for a deprivation of your Sixth Amendment Right to a Speedy Trial (a "
Serna
motion"). It may mean it would be prudent to speak with a bail bond agent and complete the paperwork necessary to post bail if required.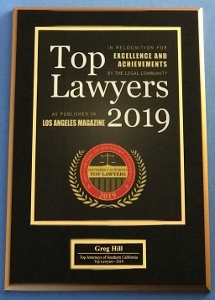 2. When Was the Warrant Issued?
It seems just as common for clients to call us one day after the bench warrant was issued, anxious and fearful of police searching for him or her as it is for clients to call about bench warrants that were issued twenty years ago (or longer), often with the comment that he or she "assumed it had gone away."
3. Where Are You?
Where are you located at present? Are you outside the United States? Are you outside California? If you are outside California, when did you leave California? When did you leave the United States? Answers to these questions, as well as whether the case is a felony or misdemeanor, are important for determining whether you or counsel for you can appear on your behalf and assert a Sixth Amendment claim for lack of a speedy trial and request dismissal.
4. Is the Case a Felony or a Misdemeanor? What is Alleged?
What are you accused or what were you convicted of? Was it a misdemeanor or a felony? Is the case eligible for Prop 47 or Prop 46 relief for reduction from a felony to a misdemeanor? Generally speaking, if one is facing a felony, he or she must appear in court in person to have the bench warrant recalled. Generally speaking, if the case is a misdemeanor, an attorney may appear on behalf of the client under Penal Code § 977(a) to recall the warrant (although there are exceptions).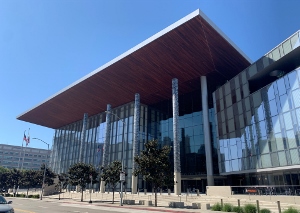 Governor George Deukmejian Courthouse (Long Beach)


5. What is the Bail Amount Associated with the Warrant?

It is important to know what bail amount the judge set for the warrant. If the bail amount is quite high, we may want to appear with a motion to reduce bail, although the prosecution can insist upon proper notice for a hearing on such a motion, which can mean our client will be remanded until the hearing is held a few days later.
6. Have You Ever Been the Subject of a Bench Warrant Before?
If one has been the subject of several bench warrants in the past, this can be important in how we advise the client to proceed and what he or she can expect from the judge.
How a judge handles a bench warrant is controlled by a myriad of Penal Code sections, most prominently by Penal Code §§ 840 (how a bench warrant can be served), 979 to 983 (why and when a bench warrant may be issued), 1275 (in setting the amount of bail) and 1320 (in punishing a failure to appear).
For a free consultation on how the bench warrant for you may be resolved, call Greg Hill & Associates at 310-782-2500.