TORRANCE CRIMINAL DEFENSE LAWYERS

Greg Hill & Associates, criminal defense attorneys in Torrance, understand how being charged with DUI, Domestic Violence, Drug Offenses (including Drug Possession, Transportation and/or Sales), Hit and Run, Attempted Murder, Mayhem, Shoplifting, Commercial Burglary, Tampering with a Vehicle, Public Intoxication, Solicitation of Prostitution, Child Molestation, Public Urination, Resisting Arrest or other crimes, including Juvenile Offenses, can shatter lives and destroy families.
We appreciate that convictions for such offenses can lead to jail or prison time, being deported, losing one's job, being evicted, humiliation and divorce.
Why Hire a Private Attorney Instead of Using a Public Defender?
If you or a loved one have been arrested, call us. We appear most often in the Torrance, Long Beach, Compton, Airport, Metro, Downtown Los Angeles, Alhambra, Bellflower, Norwalk, Downey, Fullerton and Westminster courts. We also appear in other courts throughout Los Angeles, Orange, Riverside, San Bernardino and Ventura Counties. We can help you.
When the client is eligible, we will attempt to resolve misdemeanor cases under California Penal Code § 1001.1's diversion program. Section 1001.1 refers to the procedure of postponing prosecution of an offense filed as a misdemeanor either temporarily or permanently at any point in the judicial process from the point at which the accused is charged until adjudication.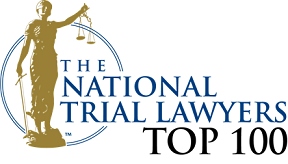 Our Torrance criminal defense attorneys handle all misdemeanor, felony and restraining order cases, as well as juvenile matters and DMV Hearings. We also file motions to modify probation or to end it early, petitions for expungement and petitions for factual innocence. Our results, experience, compassion, hard work and skill have helped us gain a reputation as the "go-to" guys if someone faces criminal charges. Dismissals, pre-filing diversion and reduction of charges are not uncommon for our clients.
Call us for a FREE 45 MINUTE CONSULTATION TODAY
Greg Hill, a former Marine, is a U.S. Naval Academy graduate (Annapolis) and Loyola Law School graduate. He has been practicing criminal law for over 20 years as a criminal defense lawyer. He has been recognized by the National Advocacy of DUI Defense (NAFDD) as one of the top 100 DUI Defense Attorneys in California, one of the top 100 trial attorneys in the United States, as well as one of the 15 Best Criminal Defense Attorneys in the United States for 2014 as featured in Newsweek.com. He also has earned "Superb" 10.0 rating by Avvo, the highest rating attainable.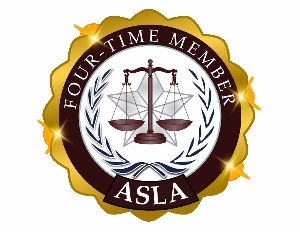 Alex Griggs, criminal defense attorney of counsel to our firm, has over 20 years of experience practicing criminal law, including federal and state court jury trials in murder cases, attempted murder, rape, gang-related cases and complicated white collar crimes.
Both Greg and Alex grew up and now live near Torrance, so we know the local area and how jurors from this area would evaluate your case.

Our Torrance criminal defense lawyers will listen to you when you tell us what happened and what you need done. It may be that you first opted for a public defender as your counsel, but you now are unhappy with his or her enthusiasm, aggressiveness and/or attention to detail. Perhaps you are simply frustrated at not being able to meet with the public defender to discuss your case, or even have a meaningful phone call.
We meet with you. We listen to you. We pay attention to details. We then apply our experience, knowledge of the law, savvy and reputation with local judges and district attorneys in the Los Angeles area to help you. We are frequently in court five days each week, so we know which judges and which prosecutors handle certain cases in each courthouse. We earn dismissals and not guilty verdicts.
Hiring Greg Hill & Associates as your criminal lawyer will let you sleep easily and go on with your life. We do the worrying for you. If you have been charged with a crime, whether in Long Beach, San Pedro, Torrance, Manhattan Beach, Hermosa Beach, Redondo Beach, Palos Verdes or anywhere in the Los Angeles area, you need an aggressive defense. We are here to help you. Call us today. (310) 782-2500.
ASK ABOUT OUR VETERANS OR CURRENT SERVICEMAN DISCOUNT