Torrance, California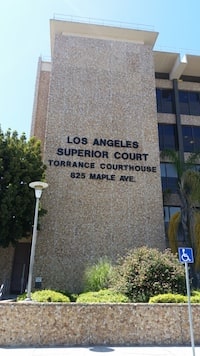 With one of the most diverse populations in Southern California, the City of Torrance is populated by just over 140,000 people.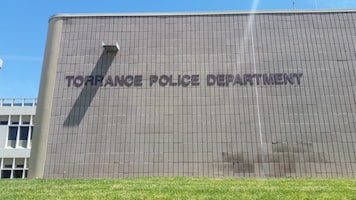 The Torrance Superior Court draws jurors and hears cases both criminal and civil from Torrance, Redondo Beach, Hermosa Beach, Manhattan Beach, Lawndale, Palos Verdes Estates, Rancho Palos Verdes, Rolling Hills, Rolling Hills Estates, Lomita and parts of Harbor City.
Its western jurisdictional border is the Pacific Ocean. Its southern border is the southern edge of Rancho Palos Verdes (further south of this, cases are handled by the Long Beach Superior Court). Its eastern border is Western Avenue (for incidents happening further east of this, the Long Beach Superior Court is the venue). Its northern border is Rosecrans Avenue, from the ocean to Western.
Our office does the majority of its work in the Torrance courthouse. We are experienced with all of the judges, the two Torrance City Prosecutors that appear in court in Department 3 (Judge David K. Reinhert) and 5 (Judge Amy Carter) and almost all of the district attorneys. We like to think of the Torrance courthouse as our "home court."
Our office has handled perhaps every type of case imaginable in Torrance, except for murder. We have handled attempted murder, mayhem, arson, felony assault with a deadly weapon, felony resisting arrest, stalking, rape, statutory rape, child molestation, meeting a child for lewd purposes, indecent exposure, grand theft, grand theft auto, felony embezzlement, financial elder abuse, animal cruelty, possession of a controlled substance, sales of a controlled substance, felony hit and run, felony vandalism, felony domestic violence, felony child abuse and felony DUI.
In the misdemeanor context, we have handled perhaps over 100 misdemeanor DUI's in Torrance alone, as well as perhaps over 100 domestic violence matters in Torrance. We have probably also defended at least 100 people in shoplifting cases. These are the most common types of cases we see.
We have also handled misdemeanor vandalism matters, public urination cases, prostitution, providing alcohol to a minor, driving on a suspended license, driving without insurance, misdemeanor hit and run, misdemeanor vandalism and violation of a civil restraining order.
Misdemeanor cases arising out of the cities of Redondo Beach and Hermosa Beach are handled by the Redondo Beach City Prosecutor's office. Such cases start in Department 3 with Judge Reinhert and then are assigned to Department 2 with Judge Rene Gilbertson. We find that the City of Hermosa Beach has a high number of public urination cases, sometimes issuing up to ten tickets per day. Both Hermosa Beach and Redondo Beach have a high number of DUI arrests, quite often beginning with traffic stops along Pacific Coast Highway, Hawthorne Boulevard and Torrance Boulevard.
Misdemeanor cases arising in Manhattan Beach, Gardena and any part of Palos Verdes begin in Department 3 before being transferred upstairs to Department P with Judge George Bird, Jr.
Misdemeanor matters arising in the City of Torrance, which includes a healthy number of shoplifting cases from the Del Amo mall, begin in Department 3 with Judge Reinhert and then move over to Department 5 with Judge Carter.
All felony matters for those who are out of custody (are able to post bail) begin in Department 4 with Judge Thomas Sokolov and calendar District Attorney Candace Foy Smith, unless the matter is specially assigned to a designated prosecutor due to the nature of the case.
The parking for the Torrance Courthouse is free. There is a large lot to the north of the courthouse. It rarely fills up. One can also park along Maple Avenue.
While there used to be a cafeteria in the courthouse, there no longer is such a place to eat and confer with clients.
For more information about common cases that one might face if arrested in this city, click on the following articles: