Elder Abuse
We are Greg Hill & Associates. If you or a family member have been arrested for felony or misdemeanor elder or dependent adult abuse, we can help you.
We understand that such charges often have tremendous emotional background and financial issues may dominate. Consequently, sometimes the accuser, rather than the victim or the defendant, becomes the person whose credibility and motives come into focus more than that of the defendant, our client.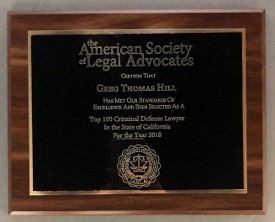 We also appreciate how a conviction for
elder abuse
or dependent adult abuse can result in deportation if one is not a U.S. citizen. We also understand that such a conviction can have severe professional licenses consequences as well. We therefore defend such charges aggressively and seek a plea bargain that eliminates such immigration consequences.
To review some of our results in this area, click on the following link to read a few of our case results:
The law in this area does change with time and older cases are often clarified or even overruled. Our office has written many articles covering specific aspects of this area of law to help the client feel more comfortable with what may happen in court. For a list of such articles and hyperlinks to these articles, click on the link here:
We have had a great deal of success in defending those charged with elder abuse in Los Angeles, Ventura, Riverside, San Bernardino, Orange and San Diego Counties.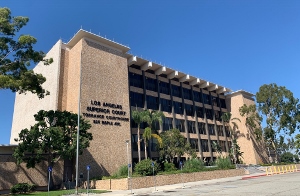 Torrance Superior Courthouse
If you or a family member have been arrested for elder abuse, please call us today for a free 45-minute consultation. (310) 782-2500.
Elder Abuse Facts

The crime of Elder Abuse encompasses not only the physical abuse of an elder person, but also the financial defrauding of a vulnerable and elder person. Caretakers for elderly persons

are often accused of exploiting and defrauding the elderly person(s) they care for, especially when the caretaker has been entrusted with managing the elderly person's

financial affairs

.

Accusations of physical abuse are often difficult to prove because the elderly person has pre-existing conditions that may explain all or some of the alleged injuries. Apportionment of injuries and isolating causes can thus become the issue of debate and subject to expert medical testimony.

Quite often, such cases are based on

thin evidence

consisting of disorganized financial records,

v

ague accusations

of family members with little knowledge of the

financial affairs

of the elder person (except an expectation of an inheritance) and interviews of feeble elderly victims where the interviewer leads the witness like a child. It is therefore c

ritical that you hire an experienced criminal lawyer to help defend your rights.



| | |
| --- | --- |
| | Greg Hill & Associates Will Help You By: |
| 1 | Hiring a professional investigator to conduct an interview the victim in a way that is not intimidating. The same investigator will talk to family members and friends who accuse you of defrauding an elderly person. |
| 2 | When financial abuse is an issue, hiring a forensic economist to review all financial records and questioned transactions. When physical abuse is an issue, we gather all medical records, even by subpoena if necessary |
| 3 | Interviewing friends and witnesses who have known you to show you are a person of high moral character. |
| 4 | Contacting the District Attorney to aggressively negotiate the case. |
| 5 | Providing all legal defenses to the District Attorney to show the weaknesses of their case. |
| 6 | Providing alternative sentencing to the District Attorney and Judge to keep you out of jail and working. This evaluation includes a discussion of the immigration consequences of a conviction for the charges alleged. |
More Benefits To Hiring Greg Hill & Associates:
7

Available every day, every hour.

We have 24-hour in-person answering, which has led to several 3:00 a.m. jail visits..
8
Over 35 years experience, dozens of Elder Abuse cases handled, a track record of success, over 100 criminal trials, tough negotiators and savvy enough to use their familiarity with local judges and district attorneys to your advantage.
9
Top quality services at reasonable rates.
10
Free 45 minute consultation.
11
All major credit cards accepted.
12
Immediate, courteous response.
13
Office near Torrance Courthouse with free parking.