Sex Offenses
Sex Offenses include, but are not limited to statutory rape (Penal Code § 269), arranging to meet a minor for sex (Penal Code § 288.4), lewd acts with a child under 14 (Penal Code § 288(a)), molestation of a child under 18 (Penal Code § 647.6), possession of child pornography (Penal Code § 311), rape (Penal Code § 261(a)), public urination (Penal Code §§ 372, 374.3(a) or a local city code), prostitution (Penal Code § 647(b)) and indecent exposure (Penal Code § 314).
Greg Hill & Associates understand how the stigma of such charges can destroy marriages, thoroughly ruin reputations and end one's career, even if the charges are eventually dismissed or you are found not guilty.

We have extensive experience handling all such charges. To view a portion of our results, click on the following link:
Over 165 Sex Offense Case Result Summaries

What makes simply facing such charges all the more painful is that the charges are often untrue or greatly exaggerated. They may be fabricated by an ex-wife seeking to ruin our client's life because our client began divorce proceedings. A teenager may also report sexual abuse when the dad or mom refuse to let her move out or date a boy at school who the parents dislike. Other times, the charges may be true, but they are inflated also for an ulterior purpose.
Bail is then set quite high, despite recent changes in bail standards as a result of the case In re Kenneth Humphrey, and the person in custody is segregated away from the general jail population for the inmate's own safety, but ironically with other alleged sex offenders.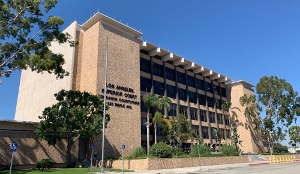 Torrance Superior Courthouse
We further appreciate how a conviction for most sex offenses carry with it a lifetime sexual offender registration requirement under Penal Code § 290 (although this will be modified as of January 1, 2022 under Senate Bill 384 for many 290 registrants), consecutive, rather than concurrent, sentencing, and "public shaming" by identification of the client on the Megan's List website.
We understand the latest developments in the law on sex crimes. To view some of the articles we have written on recent reported decisions, as well as common issues in sex offenses, click on the following link:
Our Sex Offense / Public Urination Testimonials

In the most serious sex cases, the client may serve his time in prison, but be found to be a Sexually Violent Predator (SVP) and subject to delays in release back to the public even after he or she has fulfilled the prison sentence.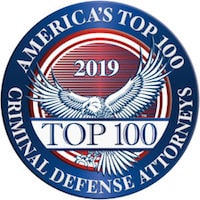 We consequently aggressively work to help our clients avoid such punishing consequences by negotiating early toward a plea bargain to charges that do not require registration. Many of the convictions are also considered Strike Offenses under California's Three Strikes law as serious and/or violent felonies, so we aim to negotiate a resolution for a different charge that is not a Strike.
We also understand that there are significant immigration consequences of a conviction for many sex offenses, so we also work toward negotiating the case toward charges that do not require registration. With the recent emergence of Static 99R reports, we often can demand such a report or provide our own report under Penal Code § 288.1 (if appropriate) to help the District Attorney justify charges that are less severe, perhaps to an amended charge for false imprisonment (Penal Code § 236), lewd conduct (Penal Code § 647(a)) or even disturbing the peace (Penal Code § 415) that do not require 290 registration.
The law in this area of law is always developing, especially with the interplay of the Fourth Amendment guarantees against unreasonable search and seizures and the searches of a client's computer. Consent of the victim is also often an issue when the victim is old enough to consent. Our office stays abreast of such developments and provides our clients with articles concerning the most recent cases.
For a link to more information on each of these offenses, click the appropriate offense: