Sex Offense Case Results
CHILD MOLESTATION CASE RESULTS

Please click on the links below to read a detailed description of each case.

PROSTITUTION CASE RESULTS

Please click on a link below to read a detailed description of each case.

PUBLIC URINATION CASE RESULTS

Please click on a link below to read a detailed description of each case.

OTHER SEX OFFENSE CASE RESULTS
Please click on a link below to read a detailed description of each case.

The case summaries above show that sex offenses are treated very seriously by prosecutors. There are many explanations for this, ranging from the recognition by the public that sex offenses often involve someone taking advantage of a vulnerable person, that sex offenses involve a privacy invasion, that sex offenders often have a deeply-rooted genetic problem that cannot be easily addressed by any form of punishment to simply that alcohol intoxication causes some people to commit crimes.
There is also a popular, if not politically motivated, desire to show law and order by punishing all sex offenders like serial rapists when such punishment may not fit the facts.
From the defense point of view, we hope that the above results reflect our earnest efforts to show the claims are often false and brought by a vengeful person upset over some perceived slight or disrespect, an alleged victim who has accused others of the same thing to transfer the person to prison, or a victim who, if not a minor, consented to the sex at the time but now regrets this and wants a judge to erase this consent (and embarrassment) by decisively punishing our client. After all, what better way to be vindicated if our government prosecutes someone and convicts that person?
In other words, such cases can be complicated and can turn on credibility. Often, credibility is difficult to ascertain, especially when the victim, with police help, makes a pre-text call and our client argues about the events or does not immediately refute the allegations, thereby implicitly admitting or confessing to the very serious conduct. Such calls are life-changing and police often coach the alleged victim in how to trick our client into an outright confession or elicit admissions that prove extremely damaging.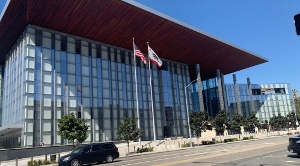 Governor George Deukmejian Courthouse
Long Beach Superior Court

Most often, the client has no prior criminal history and feels tremendous anxiety about how the mere allegations will affect his reputation, employment, marriage and, when there are serious charges, his freedom. Therefore, a public trial, wherein a jury or judge would decide guilt or innocence is too big of a risk to take. Plea bargaining, as regrettable as it seems because it implies some guilt, is thus a practical, more discreet way to make the case resolve without public humiliation or a newspaper article for the whole world to see.
In this regard, one of the most serious consequences of a plea to any sex offense is often the required registration as a sex offender for life under Penal Code § 290. This obligation can cause more problems if the individual does not notify local law enforcement of any change in residence or temporary move or fails to register within five days of his or her birthday each year. Equally concerning is the client's name and address being posted on the Megan's List website as a registered sex offender.
While there indeed are ways one can have one's name removed from the Megan's List website and one can extinguish the obligation to register as a sex offender, these provisions are not available for many years after the conviction and are difficult to obtain. It is far preferable, from our point of view and experience, to resolve the case on terms that do not involve any requirement to register as a sex offender. For a listing of those offenses that do require registration as a sex offender, please refer to our "All Articles Listing" and use the search function to find all articles involving the numbers 290.
Contact us.