Tustin, Forcible Oral Copulation, Statutory Rape, No File
It is a common thing for the high school football star to be dating a cheerleader, only to break up with her to date another girl. The scorned cheerleader then goes to the police to report being raped by the football player. The police in such cases recognize that statutory rape has allegedly taken place, as well as perhaps some other sexual offenses.
Synopsis: Orange County, 17 year old male arrested on charges of forcible oral copulation and statutory rape - attorney discusses case with detective and case not filed.

Our client was a senior and seventeen years old. He was homosexual and wanted to marry his fifteen year old boyfriend, a sophomore, once they were old enough. However, the fifteen year old was seeing other male students as well and allegedly having sex with them, too.
Our client then decided to confront his hoped-for, future spouse by going over to his house one afternoon. The pretext for the call was that he needed to charge up his cell-phone. He was let into the house and the two began watching a movie on a laptop, while sitting close to each other on a bed.
As might be anticipated, the movie quickly became irrelevant. The two high school students began kissing and then took off their clothes. The younger one told the older one to stop, but he refused. He continued even after the younger one asked to stop several times, including while committing sodomy (Penal Code § 286) and oral copulation (Penal Code § 288a). By definition, this lewd conduct was by force (Penal Code § 288b(1)). It was also statutory rape (Penal Code § 261.5).
The client then left and was immediately called by the Santa Ana Police Department. The police asked him to come to their station to discuss the case.
Our client immediately went to the station and admitted to all such conduct, even confessing that when the sophomore told him to stop, he continued on, even holding down the sophomore by using his strength. The police read our client his Miranda rights several times throughout, including before starting any interview.
The police set bail at $200,000 and took him into custody. The client's family then bailed him out within hours.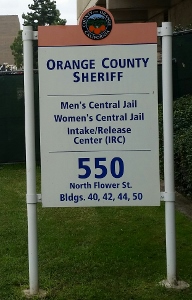 The client then called up Greg Hill & Associates and explained he thought he "might be in trouble." He met with Greg Hill and told his story, including how he was planning on attending college the following fall and how he hoped to work someday. Greg explained to him how serious the charges were and what Penal Code § 290 registration entailed, as well as the strong possibility that he would be charged as an adult.
Greg immediately drove to the Santa Ana Police Department, hand-delivering a letter demanding all discovery from the handling detective (including the police report and copies of the audio tape of the victim interview and our client's interview). Without minimizing the conduct, Greg explained that the police ought to consider this case and handle this case similar to how police often handle a case of the high school cheerleader claiming rape by her football star boyfriend. While not all such cases are brushed under the rug, some are, especially when the football star has no prior record and is cooperative with police, although he may be a bit naïve as to what he did.
The police understood the gravity of the case and yet were also taken aback by our client's cooperative attitude. Our client, while not a straight-A student with high SAT scores, was a clean cut kid, articulate and seemed aware of what went wrong. Both the police and Greg Hill agreed upon this.
Two weeks later, our office and the client received a letter that the Orange County District Attorney's office had decided not to file charges against our client for what would have been life-altering offenses, even if no convictions resulted.
For more information about the issues in this sex offense case summary, click on the following articles:
For more information about sex crimes, please click
here
to watch our sex offenses video.
Contact us.