Consecutive, Not Concurrent Sentences, Upheld in Sex Case
Sex offenses in general are an area of law that has unique sentencing issues and penalties. Besides the obligation to register for life as a sex offender (and then be identified on the Internet under Megan's Law), one convicted of a sex offense may face consecutive sentences for each crime. This sentencing structure differs from most other crimes where concurrent sentences are often imposed for offenses .
The following case exemplifies this particular issue.
The Point of This Article: Consecutive, not concurrent sentences, is often a choice for the sentencing judge. If consecutive sentences are imposed, the judge is supposed to state his reasoning for such sentencing. In sex cases in general, consecutive sentences are common.

A San Joaquin County jury convicted Kesh Maharaj of multiple counts of lewd and lascivious conduct involving the same girl, who was under age 14. One count involved forcible lewd and lascivious conduct (Penal Code § 288 (b)) and three counts involved aggravated sexual assault (Penal Code § 269). In nine counts, he was convicted of lewd and lascivious touching (Penal Code § 288 (a)).
The judge sentenced Maharaj to a determinate term of 33 years and four months, plus an indeterminate term of 45 years to life.
Generally speaking, Penal Code § 667.6 (a) allows the court to exercise its discretion in choosing between concurrent and consecutive sentencing. In this case, the trial court judge considered the evidence presented and stated on the record at sentencing that each of three counts of violating Penal Code § 269 were separate incidents. Consequently, as to each count, the judge imposed a full consecutive term of fifteen years to life. Defendant did not object to this at the trial court level.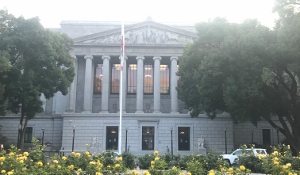 Defendant then appealed the consecutive sentences, arguing that the trial court judge failed to state on the record why he was imposing consecutive sentences. In
People v. Kesh Maharaj
(2012 DJDAR 3837), the Third Appellate District examined the trial court record and found that defense counsel forfeited his right to challenge the consecutive sentences by failing to object in a timely manner. Therefore, the appellate court found the appeal was not cognizable for lack of objection at sentencing.
Alternatively, defendant argued that the trial court erred in sentencing him to a consecutive term for violating Penal Code § 288 (b) (lewd and lascivious touching) for conduct that occurred with the same victim at the same time as his conviction for violating Penal Code § 269 (aggravated sexual assault on a child under the age of 14 years). In other words, defendant was arguing he was being sentenced twice, and thus to unfairly longer term, for a single event.
The Third Appellate District disagreed, citing to the text of Penal Code § 667.6 (d), which mandates that a trial court to impose a "full, separate and consecutive term for each violation of an offense specified in subdivision (e) if the crimes involve… the same victim on separate occasions." The court commented that this sentencing scheme applies only when a defendant stands convicted of more than one offense specified in subdivision (e).
Looking to subdivision (e), the court noted that (e) included forcible lewd and lascivious acts upon a child under the age of 14, as well as lewd and lascivious touching. Therefore, consecutive terms were mandated and the trial court did not make a mistake because defendant was convicted of each offense on separate occasions. More fundamentally, the appellate court found a statutory ground to uphold the sentencing without even addressing the argument that defendant made concerning the same event.
As a post-script, Senate Bill 384 was passed in the fall of 2017. This new law, to take effect on January 1, 2022, removes the lifetime sex offender registration obligation for some registered sex offenders and imposes a tiered system where one's obligation to register can be as short as ten years or twenty years. There will still be lifetime registration for some sex offenders. Senate Bill 384 also revises the criteria for removal of one's name from the Megan's Law Internet website.

The permanent citation for the appellate court decision is People v. Kesh Maharaj (2012) 204 Cal.App.4th 641, 139 Cal.Rptr.3d 140.

For more information about sentencing in sex offenses, click on the following articles:
Does a Sex Crime Defendant Have the Right to Present Evidence of Alleged Victim's Prior False Sexual Assault Claims?

Contact
Greg Hill & Associates