Cruel and Unusual Punishment by 30 Years to Life Sentence
Javier Perez was convicted in Orange County of a single count of sexual penetration with a foreign object (Penal Code § 289(a)(1)) on a nine year old boy and a single count of a forcible lewd act (Penal Code § 288 (b) (1)) on an eight year old boy. The foreign object was a toy Star Wars light saber. Perez was sixteen years old at the time of the acts.
In 50 Words or Less: Thirty years to life sentence for juvenile sex crime defendant not cruel and unusual punishment.

Judge James Edward Rogan in Orange County heard the matter. The jury found Perez guilty of both crimes and Judge Rogan sentenced Perez to two consecutive sentences of fifteen years to life, for a total of thirty years to life. Perez would first be eligible for parole at age 47.
Perez appealed both the verdict and the sentence on many grounds. This article will only focus on one issue: whether a sentence of a juvenile to thirty years to life is cruel and unusual punishment in violation of the Eighth Amendment of U.S. Constitution.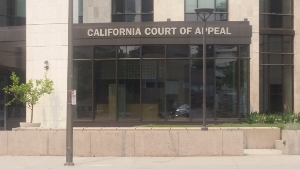 Fourth Appellate District CA Court of Appeal Santa Ana

The Fourth Appellate District, in People v. Javier Enrique Perez (2013 DJDAR 2779), affirmed the sentence. In coming to this conclusion, the appellate court noted that Perez's sentence was not a life without the possibility of parole sentence. Thus, two recent U.S. Supreme Court cases finding a juvenile sentence of life without the possibility of parole unconstitutional, Miller v. Alabama (2012) and Graham v. Florida (2012), did not apply. Likewise a 2012 California Supreme Court case, People v. Caballero, also did not apply, as it also addressed a juvenile being sentenced to prison for life without the possibility of parole.
Here, the appellate court noted that since Perez would be eligible for parole at age 47, he had a significant amount of life expectancy left at that time. This was distinguishable from a sentence of life with possibility of parole. Somewhat sarcastically, the appellate court noted that in
Graham
, the U.S. Supreme Court commented, "[a] state is not required to guarantee eventual freedom to a juvenile offender convicted of a non- homicide crime."
It merits mention that, as the reader may appreciate, most prisoners are denied parole at their first parole board. Perez, when 47 and eligible for parole, probably will not be released. He may not be released until he is well into his fifties, or even sixties.
It also is significant that Perez will be imprisoned for rather serious sex offenses. Other prisoners reserve their raging anger for such prisoners. Perez will likely face many, many prisoners who are suddenly quite righteous in their motivation to teach Perez a lesson. Perez may defend himself and then be quickly charged with assault on a fellow prisoner, extending his sentence and hurting his eligibility for parole.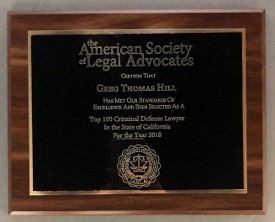 In other words, the practicalities of being imprisoned for so long and on such serious offenses may mean, in reality, that he forces a slim possibility of ever being granted parole.
The appellate count further noted, almost apologetically, that the prosecutor had no discretion but to try Perez in adult criminal court under Welfare and Institution Code § 602(b)(2)(G). Moreover, as Perez noted in his appeal, the trial judge was personally reluctant to impose the two sentences consecutively, and "probably" would have run the sentences concurrently if he had the authority to do so. However, he did not have such power. In fact, Penal Code § 667.61(b) specifies consecutive sentences when there are separate victims of such sex offenses.
The appellate court here did comment in closing that it did not find the offenses trivial. It characterized Perez's conduct as "horrendous," particularly when the evidence at trial was that one of the children cried to be released and, in response, Perez laughed. Moreover, during the initial interview with police, Perez insisted that the nine year old enjoyed it. Lastly, the appellate court noted that Perez already had quite a criminal history, including two incidents of auto theft at age thirteen and at age fourteen, he shot a thirteen year old with a BB gun.
The thirty year to life sentence, not surprisingly, was affirmed for 16 year old Javier Perez.

The citation for the Fourth District Court of Appeals ruling discussed above is People v. Javier Enrique Perez (4th App. Dist., 2013) 214 Cal.App.4th 49.

For more information about juvenile sentencing issues in serious cases, click on the following articles:
Contact
Greg Hill & Associates