Juvenile Sentence of 254 Years for Sex Crime Set Aside
In 1991, then–sixteen year-old Roosevelt Moore allegedly molested four women on four different occasions during a five week period. Moore did not have a prior criminal record, but was tried and sentenced as an adult.
Summary in 50 Words or Less: Under the U.S. Supreme Court decision of Graham v. Florida, a sentence is improper wherein a juvenile is not even eligible for parole unless he lives to be 144 years old.

The jury found Moore guilty of nine counts of forcible rape, seven counts of forcible oral copulation, two counts of attempted second-degree robbery, two counts of second-degree robbery, forcible sodomy, kidnapping with the intent to commit a felony sex offense and the unlawful driving or taking of a vehicle. The jury also found that Moore also used a firearm while committing the crimes.
The trial court sentenced Moore to consecutive terms of 254 years and four months. This meant to be even eligible for parole he would have to live to be 144 years old.
Mr. Moore appealed the sentence to the California Court of Appeal, which affirmed his sentence in 1993. He then did not appeal to the California Supreme Court.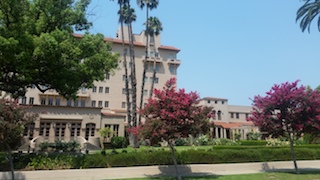 U.S. Ninth Circuit Court of Appeals Pasadena
Fast forward seventeen years to 2010, when Moore was now 35 years old, and the U.S. Supreme Court decided
Graham v. Florida
(2010) 130 S. Ct. 2011. Moore, in pro-per, then filed habeas petitions in the Los Angeles Superior Court, the California Court of Appeal and the California Supreme Court, arguing that
Graham
made his sentence unconstitutional. A habeas petition, in general terms, alleges that one is being unlawfully held in custody against his or her will.
Graham
held that the Eighth Amendment of the U.S. Supreme Court, which prohibits cruel and unusual punishment, prohibits states from sentencing a juvenile offender to life in prison without parole for a non-homicide offense.
Graham
at 2017-2018. In
Graham
, his sentence guaranteed he would die in prison because he would not be eligible for parole until well after his normal life expect had passed.
The Los Angeles Superior Court denied Moore's petition, as did the California Court of Appeal and the California Supreme Court.
In 2011, Moore filed a timely federal habeas petition to the U.S. Federal District Court. The judge ruled that
Graham
was not retroactive.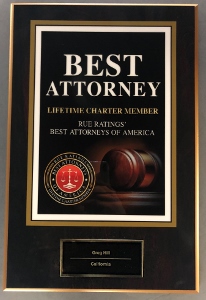 Moore filed a timely appeal to the Ninth Circuit Court of Appeals as to the issue of whether
Graham
was retroactive. The Ninth Circuit noted at the outset that it was obligated to use a de novo standard in reviewing a denied writ of habeas corpus.
Lopez v. Thompson
(10th Cir. 2000) 202 F. 3d 1110, 1116. De novo meant that it would look at the writ of habeas corpus as would the lower court, with all issues available for reversal. The Ninth Circuit also held from the outset that the law which would apply to the habeas issue would be the Antiterrorism and Effective Death Penalty Act ("AEDPA").
Under the AEDPA, a federal court may not grant habeas relief based on a claim that was adjudicated on the merits in state court unless the state court ruling was contrary to, or involved an unreasonable application of federal law as determined by the U.S. Supreme Court, or an unreasonable determination of facts in-light of the evidence. 28 U.S.C. § 2254 (d).
The Ninth Circuit then noted that under
Teague v. Lane
(1989) 489 U.S. 288, 310,
Graham
applies retroactively because it places "certain kinds of primary, private individual conduct beyond the power of the criminal law-making authority to proscribe."
Teague
at 311. The U.S. Supreme Court explained that this exception "should be understood to cover… rules prohibiting a certain category of punishment for a class of defendants because of their status or offense."
Penry v. Lynaugh
(1989) 492 U.S. 302, 330.
Graham
certainly met this test by applying to juvenile, non-homicide defendants and proscribing punishment that effectively denied opportunity for parole. In fact, the Eleventh Circuit had already ruled in another case that
Graham
's ruling was retroactive.
In then examining that state court punishment of 254 years for Moore, making him eligible for parole once he is 144 years old, the Ninth Circuit found the sentence violated
Graham
. It was "materially indistinguishable" from the sentence in
Graham.
According, the Ninth Circuit reversed the denial of Moore's habeas petition and remanded the case to the state court to resentence Moore in conformity with Graham. This may give Mr. Moore the opportunity for parole, something he was effectively denied when sentenced twenty-two years earlier when a juvenile.

The citation for the U.S. Ninth Circuit Court of Appeals ruling discussed above is Roosevelt Brian Moore v. M.D. Biter (9th Cir., 2013) 725 F.3d 1184.

For more information about lengthy juvenile sentences, click on the following articles:
Contact
Greg Hill & Associates