Rape
We are Greg Hill & Associates. If you or a family member have been arrested for rape, we can help. We understand how these charges can destroy marriages, ruin reputations and endanger one's career, even if charges are eventually dismissed or you are found not guilty.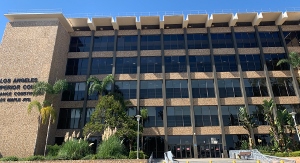 Torrance Superior Courthouse
We have had a great deal of success in defending those charged with rape in Los Angeles, Riverside, San Bernardino, Orange and San Diego Counties.
If you or a family member have been arrested for rape, please call us today for a free 45 minute consultation. (310) 782-2500.
Facts About the Crime of Rape

Rape involves sex, or attempted sex, with an unwilling, unknowing, or unconscious person, accomplished by force, threat, fear of immediate injury, drugging the victim, or other prohibited conduct. Sexual battery is an unwelcome sexual touching. Other related offenses include sodomy or oral copulation with an unwilling, unknowing, or unconscious victim.


The legal issues and defenses in rape cases are complex. To properly and aggressively defend against such charges it is imperative that you hire a criminal defense attorney who is knowledgeable and has experience in defending persons accused in rape cases. The most common defense in rape cases is whether or not the alleged victim consented to having sex.

Most cases of rape involved a person known to the alleged victim and who may have an ulterior motive, sometimes monetary or sometimes jealousy, for claiming rape.

In cases where the accuser is unknown to the perpetrator, the most common defense is eyewitness identification problems and alibi. In every case, the prosecution has a team of experts and police bent on establishing a case of rape. The accuser is interviewed by a number of doctors, nurses and social workers, also known as the SART (Sexual Abuse Response Team) who are specially trained to identify and establish that a rape occurred.

Many cases of rape can be dismissed and successfully defended but only if you hire an experienced criminal attorney who has successfully those charged with this crime.




Greg Hill & Associates Can Help You By:
1

Properly investigating the facts surrounding your case by hiring a professional investigator.

The investigator will interview the alleged victim, friends of the alleged victim, family and others to help

establish that they have an ulterior motive for claiming a rape occurred

. Interviewing the accused person's family, friends and clergy can establish the defendant's good character or alibi. Hiring a team of experts may establish that injuries are consistent with consent. Hiring an

eyewitness identification expert

may show that the alleged victim misidentified the perpetrator. Disputing any DNA evidence with our own expert.

Providing a psychological evaluation to show the accused is not a violent person and lacks the character trait to commit such an act.

2
Researching potential legal defenses.

3
Aggressively negotiating your case. This attempt to resolve the case involves eliminating or minimizing the immigration consequences of a conviction for the charges alleged.
4

Providing mitigation evidence for sentencing such as hiring a psychologist to present favorable evidence as to why the crime may have been committed, such as addiction issues, family problems, depression or some other undiagnosed medical problem.

We can then offer, as a condition of the plea bargain, that the client undergo alcohol and drug treatment, psychological counseling and classes, as recommended in place of prison.
More Benefits To Selecting Greg Hill & Associates:
5

Available every day, every hour.

24-hour in-person answering. This has led our office to several 3:00 a.m. police station visits for clients..
6

Over 35 years experience, hundreds of rape cases handled

, a track record of success, over 100 criminal trials, tough negotiators and savvy enough to use their familiarity with local judges and district attorneys to your advantage.
7
Top quality services at reasonable rates.
8
Free 45 minute consultation.
9
All major credit cards accepted.
10
Immediate, courteous response.
11
Office near Torrance Courthouse with free parking.

IF YOU OR A FAMILY MEMBER ARE ACCUSED OF RAPE, IT IS BEST TO RETAIN AN EXPERIENCED ATTORNEY. Greg Hill & Associates HAS OVER 30 YEARS EXPERIENCE HANDLING SUCH CASES. CONTACT OUR OFFICE FOR A FREE 45 MINUTE CONSULTATION. (310) 782-2500.