What Is Penal Code 647(b), Prostitution and Solicitation?
California Penal Code § 647(b) prohibits one from willfully engaging in a sexual act in exchange for money or other goods or services (typically drugs). This seemingly broad definition does not include pimping and pandering, which are separately addressed (Penal Code § 266 and 266i) or indecent exposure (Penal Code § 314). The scope of § 647(b) includes both the prostitute and the customer, also known as a "john."
Summary in 50 Words or Less: Solicitation of Prostitution (Penal Code § 647(b)), is usually a misdemeanor that is commonly the result of a police sting. For a first-time offender, the penalties are light and one rarely faces registration as sex offender under Penal Code § 290.

A few definitions are helpful toward understanding exactly what is legal and illegal. A sexual act includes sexual intercourse or any lewd act. In turn, a lewd act means any act that involves touching the genitals, buttocks or a female breast with the intent to arouse or gratify sexually. "Willfully" means deliberately, but not necessarily with knowledge that the conduct is illegal.
When one solicits prostitution, such as at a strip club, massage parlor or on Craig's List (as escort service, call girls or "girls looking to meet guys"), this is also a crime under 647(b), but often more difficult to prove. The difficult part for the prosecutor to prove is usually whether the invitation, offer, lure or advertisement was to engage in an exchange of sex for money or other goods or services. There must be some type of overt act, such as discussing money or drugs being exchanged for sex, withdrawing money from an ATM for sex, or driving to an agreed location for sex.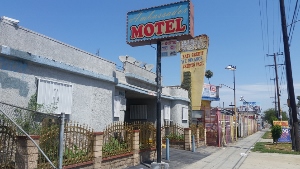 In other words, if one is merely in an area known to have prostitutes operating and one stops to ask a girl in a miniskirt for directions, this act alone is not a crime. Likewise, if the person wearing a mini-skirt in the same area waives to a passerby, this does not suffice to prove solicitation.
This conduct may, however, be charged as attempted solicitation under Penal Code § 664, but this would be a tough charge to prove. Circumstantial evidence of the defendant carrying money and condoms is often introduced to prove the attempt. If proven, however, the punishment is, by statute, half the punishment for the offense attempted. For solicitation of prostitution, half the punishment would be a maximum of three months in jail and a maximum fine of $500.
In our experience, an arrest for prostitution usually involves both parties. An undercover cop, or even a fully-uniformed cop, arrests our client while in the act in a parked car on a dimly lit street. Or our client is arrested in a sting operation, wherein a female police officer (decoy), often wearing a wire to record the conversation, poses as a prostitute and many men are arrested in a single evening.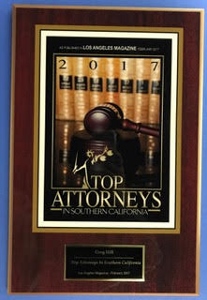 Prostitution and soliciting to engage in prostitution are both misdemeanor offenses punishable by a maximum of six months in county jail and a $1,000 fine. If the offense was committed while using a car, the court can suspend one's license for up to 30 days and issue the individual a restricted license for up to six months. A restricted license means one may still drive, but only to and from work or school.
In Los Angeles County, a first-time offender of violating Penal Code § 647(b) and who has no other sex offense convictions will usually be offered diversion. This arrangement allows the defendant to go to a one-day "John School," where he or she is lectured about the dangers of prostitution and health hazards. For female prostitutes under age 16, in Los Angeles County, the young lady may be offered the STAR court program to learn other skills to avoid a life of prostitution and break free of the world of underage sex trafficking. The defendant may also be obligated to pay a fine to the court. However, once these obligations are satisfied, the case is dismissed.
If diversion is not offered or available, the most common plea bargains involve pleas to amended charges involving disturbing the peace (Penal Code § 415) or trespassing (Penal Code § 602) to avoid a 647(b) conviction on one's criminal history for any employer to see. Otherwise, a plea to Penal Code § 653.22, "loitering for purposes of prostitution," is sometimes reached, although hopefully not until all efforts for a plea to disturbing the peace and trespassing are exhausted.
When the defendant has a prior conviction for prostitution, the court can impose a punishment of a minimum of 45 days in county jail (Penal Code § 647(k)). On a third offense, the judge can impose a minimum 90 day sentence in county jail. (Penal Code § 647(k)).
Registration as a sex offender under Penal Code § 290 is not required when one is convicted of violating Penal Code § 647(b).
Please click here to view our selected case results related to prostitution and solicitation for prostitution.
For more information about prostitution and solicitation of prostitution, click on the following articles:
Appeals Court Affirms LAPD Officer's Conviction for Solicitation of Prostitution (Penal Code § 647 (b))
Contact
Greg Hill & Associates