Long Beach, California
Long Beach is the largest "city" within Los Angeles County other than the City of Los Angeles itself. Long Beach encompasses an area from the Port of Los Angeles to San Pedro to the west, Carson, Compton, Lakewood and Paramount to the north, and Cerritos, Hawaiian Gardens, Los Alamitos and Seal Beach to the east.
The population of Long Beach is a mix of Caucasian, Hispanic and Asian, with a significant African American population, too. It is the sixth largest city in California by population, with approximately 500,000 residents.
These residents are spread over several dozen neighborhoods such as Belmont Heights, Belmont Shore, Signal Hill, Carroll Park, El Dorado, Lakewood Village, Sunrise and Zaferia.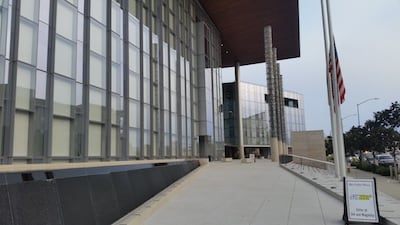 The downtown Long Beach area has been under significant renovation, starting with the demolition of the old Long Beach Courthouse on Ocean Avenue and its transfer to the modern new courthouse just one block away on Magnolia Avenue.
Older readers of this website will appreciate this remake of downtown Long Beach, as the downtown area used to be a seedy area. Pine Street in particular was home to sailors coming ashore from Navy ships coming to port. Over the years, the many bars there for sailors gave way to adult book stores, prostitution, drug sales in the open and pawn shops after the Navy pulled out of Long Beach.
Pine Street has since transformed itself into a safer area, at least in the few blocks just north of Ocean Avenue.
The Long Beach Superior Court draws jurors from Long Beach, Palos Verdes and areas of Torrance. The court hears cases both criminal and civil from San Pedro, Long Beach, Wilmington, Signal Hill, Little Phnom Penh and parts of Harbor City. Our office is experienced with all of the judges, almost all of the city prosecutors, Los Angeles City Attorneys and almost all of the district attorneys in Long Beach.
Our office handles all types of cases out of Long Beach. The most common type are DUI's, usually from traffic stops by the CHP along the 710 Freeway (Willow and Cherry are common stopping locations) and the 405 Freeway, often from someone leaving the downtown Long Beach bars along Pine. The Long Beach Courthouse handles cases out of San Pedro, so we see a fair share of DUI's arising in San Pedro as well, often along the 110 Freeway as far north as Sepulveda.
We also see a great deal of domestic violence cases, shoplifting cases, public urination matters, embezzlement cases, elder abuse cases and drug cases. We have handled attempted murder, murder, arson, criminal threats (often called terrorist threats), hit and run, child abuse and sex cases out of Long Beach as well.
Arraignments for both misdemeanor and felony cases are on the first floor. Department S1 is for felonies. Department S2 is for misdemeanor arraignments.
Felony matters may have several preliminary hearing setting conferences in Department S1 before being referred upstairs to Department S17 for a preliminary hearing. After the preliminary hearing, the case will be randomly assigned to one of perhaps eight courtrooms.
Misdemeanors, after being in Department S1, will be make their way upstairs to Department 5, 6, 7 or 8 for pre-trial hearings and maybe trial.
The Long Beach Courthouse also has two departments upstairs handling juvenile matters and one devoted almost exclusively to drug court, veteran's court, and Second-Chance Women's Re-Entry Court, much like Judge Tynan's courtroom in downtown Los Angeles.
We find a wide difference in the quality of the district attorneys and Long Beach City Prosecutors and Los Angeles City Attorney assigned to prosecute the cases. There are some very savvy, professional and patient prosecutors and some who have a strong reputation there for not being so.
Likewise, there are some excellent and truly caring judges in Long Beach who are good listeners. On the other hand, there are a few judges who even the prosecutors will complain about as bullying and simply not too smart.
Parking at the Long Beach courthouse varies. One can be lucky enough to find free parking in several of the surrounding areas, or metered parking as well. There are several parking lots nearby, ranging from $5 on Chestnut Street to more expensive lots closer to the courthouse.
The new courthouse does not have a cafeteria as did the old one, but it still has a small snack shop that sells sodas, coffee, candy bars and chips.

For more information about common cases that one might face if arrested in this city, click on the following articles: