Hermosa Beach, California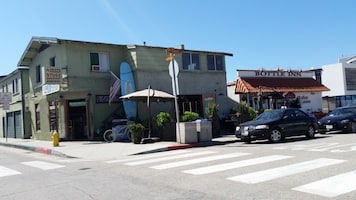 Our office handles a high number of cases arising out of Hermosa Beach. The downtown Pier Plaza and surrounding area generates a high number of arrests for DUI, public urination, public intoxication, resisting arrest, shoplifting and the occasional battery (arising out of a bar fight).
Felony cases arising out of Hermosa Beach are handled by the Torrance District Attorney's Office. Misdemeanor offenses are handled by the Redondo Beach City Prosecutor's Office, which is somewhat sad because many defense attorneys enjoyed the days when Hermosa Beach had its own City Prosecutor's Office, headed by John Kildebeck, who was fair, sympathetic and smart. Mr. Kildebeck retired about three years ago, in 2013 or thereabouts.
If a misdemeanor case arising out of Hermosa Beach is set for trial, the Redondo Beach City Prosecutor's office usually does not act as attorneys in trial. Instead, they will refer the matter to a civil attorney from a large law firm (i.e. O'Melveny & Meyers or Gibson, Dunn & Crutcher) to take to trial under the Los Angeles County Trial Advocacy Program (TAP).
In other words, the fierce and sarcastic Redondo Beach City Prosecutor will hand the case over to an often young and inexperienced attorney who is seeking jury trial experience. If one hopes to stun or embarrass a rude Redondo Beach City Prosecutor before a jury, maybe because the prosecutor was a bully in plea bargaining, it will not happen.
Consequently, if there is a defense verdict, the Redondo Beach City Prosecutor can explain this as resulting from an inexperienced TAP attorney. If the jury convicts defendant, the Redondo Beach City Prosecutor may regard this as vindicating the inflexible approach taken during plea negotiations. In other words, if one is looking for a check and balance via a jury trial, it is elusive in cases arising out of Hermosa Beach.
As the reader of this city profile may well know, the City of Hermosa Beach is a small beach town located just to the north and east of Redondo Beach and to the south of Manhattan Beach. It is home to massive beachfront houses along the world-famous Strand, as well as a healthy number of condominiums and apartments populated by mostly young professionals. The Hermosa Beach Pier and Pier Avenue is generally accepted as the center of the town, with many small restaurants and bars that are very active on weekends. In the summer, Hermosa Beach's beaches are filled with folks playing volleyball, surfing and sunbathing. "Hermosa" means beautiful in Spanish.
The population of Hermosa Beach is just under 20,000 and it is mostly Caucasian. Residents of Hermosa Beach have their own police department, city government, elementary schools and middle schools. Once students reach high school age, they must go outside the city to Redondo Union High School or Mira Costa High School in Manhattan Beach.
The city has, besides the Strand, a wide, miles long woodchip path, or greenbelt, where many folks run and walk. The popular area used to be an easement for a railway.
Legal disputes arising in Hermosa Beach are heard in the Torrance Superior Court. Such cases, both criminal and civil, draw jurors from Torrance, Redondo Beach, Manhattan Beach, El Segundo, Hawthorne, Lawndale, West Carson, Palos Verdes Estates, Rancho Palos Verdes, Rolling Hills, Rolling Hills Estates, Lomita, parts of Harbor City and of course, Hermosa Beach. Our office does the majority of its work in the Torrance courthouse. We are experienced with all of the judges, almost all of the city prosecutors and almost all of the district attorneys. We like to think of the Torrance courthouse as our "home court."
For more information about the issues in this case, click on the following articles: