What Is Commercial Burglary (PC 459) and Its Defenses?
Commercial burglary, defined at Penal Code § 459, is the entering of a shop, store; office building, or any other commercial building with the intent to commit petty theft or grand theft. This crime is also defined as entering a commercial building with the intent to commit a felony other than stealing the property of another.

After the passage of Proposition 47, however, on November 1, 2014, much of the same conduct (but not all) that would previously have been characterized as commercial burglary is now defined as shoplifting if the value of the items taken is under $950, as defined under the new § 459.5 ("shoplifting"), which is always a misdemeanor.
What One Should Learn from This Article: Commercial burglary can be charged as a felony or a misdemeanor, depending upon the facts of the case and the defendant's prior criminal history. The defenses vary by the case facts, so read the following article to learn what may apply in your situation.

Burglary itself is often thought of as the breaking and entering of a building, but this requirement has been abandoned. Burglary now simply includes any type of physical entry into a building with the intent to commit a theft or any crime therein. Residential burglary includes, generally speaking, the burglary of a home or living space, whereas commercial burglary covers almost any other type of theft of items from within any type of enclosed or even semi-enclosed area.
Commercial burglary suggests that the scale of the burglary is quite large, as measured by the dollar value of the items allegedly stolen, but this is not necessarily so. Commercial burglary is often charged for the same conduct as one charged with shoplifting (Penal Code § 484(a)), often as a seemingly redundant or duplicative charge.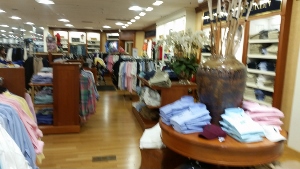 There is no minimum value of items stolen for the crime of commercial burglary to occur. It merits mention that if the value exceeds $950, grand theft (Penal Code § 487) can be charged, rather than petty theft, as $950 is the difference between petty theft and grand theft.
Commercial burglary is often charged when one enters a store with some item indicating an intent to steal something inside the store. This may be a knife that the client uses to scrape off a price tag or a security code on piece of merchandise, or scissors to open a package, or empty bags to put store items inside. Other times, as we have seen, the client enters with a stroller, often even with a baby in it, to use the bottom rack of a stroller or the blankets associated with a baby to cover up merchandise and attempt to exit the store without paying for such items.
Depending upon how it is charged, punishment may involve county jail or state prison time because commercial burglary can be charged as either a misdemeanor or felony. Consequently, when the case is filed as a felony, it may be appropriate to seek reduction of the changes to a misdemeanor by filing a motion to reclassify the case under Penal Code § 17(b) or under Prop 47, even post-conviction, to have a felony commercial burglary conviction reclassified as misdemeanor shoplifting, Penal Code § 459.5 (our office has done this many times in many different courts).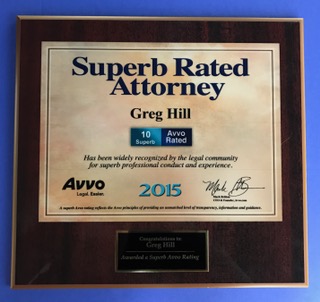 The defense of such charges is often difficult if the client is caught walking out of the store without paying for certain items. However, like shoplifting, the intent may be missing if the client inadvertently walked out due to mistake, such as being distracted by a cell phone conversation, an e-mail or a text message, or being preoccupied with an unruly child, or overcome with emotional trauma (i.e. the client recently was diagnosed with cancer and cannot stop thinking of the consequences).
In unusual circumstances, a client's medical condition can be a factor. Often, the store security films can support such a defense, showing that the client is talking on a cell phone in an animated fashion.

When the charges filed are limited to misdemeanor offenses, it is always smart to consider filing a Motion for Civil Compromise to have the case dismissed, if the store has recovered the items and is no longer interested in prosecution. Our office has filed and won these motions in many courts over the years.
For more information about issues related to commercial burglary, click on the following articles:
Contact Greg Hill & Associates