What Is Commercial Burglary (PC 459) and Its Defenses?
Commercial burglary, defined at Penal Code § 459, is the entering of a shop, store, office building, or any other commercial building with the intent to steal and then stealing something. This crime is also defined as entering a commercial building with the intent to commit a felony other than stealing the property of another.
What One Should Learn from This Article: Commercial burglary can be charged as a felony or a misdemeanor, depending upon the facts of the case and the defendant's prior criminal history. The defenses vary by the case facts, so read the following article to learn what may apply in your situation.

Burglary itself is often thought of as the breaking and entering of a building, but this requirement has been abandoned. Burglary now simply includes any type of physical entry into a building with the prior intent to commit a theft therein. This "prior intent" can be proven by an admission from the client or by circumstantial evidence of having an empty bag upon entering, a somewhat sophisticated method of stealing (i.e. using a knife to peal off price tags) or not having any money in one's wallet or purse.
Residential burglary includes, generally speaking, the burglary of a home or living space, whereas commercial burglary covers almost any other type of theft of items from within any type of enclosed or even semi-enclosed area. Residential is far more serious because it includes conduct that could involve physical altercation with a home's occupants, which makes it a strike offense.
Commercial burglary is far less serious, but it nevertheless suggests that the scale of the burglary is quite large, but this is not necessarily so. Commercial burglary is often charged for the same conduct as one charged with shoplifting (Penal Code § 484(a)). There is no minimum value of items stolen for the crime of commercial burglary to occur.
Commercial burglary is often charged when one enters a store with some item indicating an intent to steal something inside the store. This may be a knife that the client uses to scrape off a price tag or a security code on piece of merchandise, or scissors to open a package, or empty bags to put store items inside.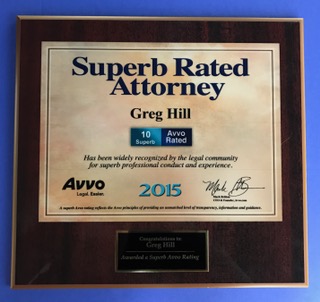 Depending upon how it is charged, punishment may involve county jail or state prison time because commercial burglary can be charged as either a misdemeanor or felony. Consequently, when the case is filed as a felony, it may be appropriate to seek reduction of the changes to a misdemeanor by filing a motion to reclassify the case under Penal Code § 17(b).
The defense of such charges is often difficult if the client is caught walking out of the store without paying for certain items. However, like shoplifting, the intent may be missing if the client inadvertently walked out due to mistake, such as being distracted by a cell phone conversation, an e-mail or a text message, or being preoccupied with an unruly young child, or overcome with emotional trauma (i.e. the client recently was diagnosed with cancer and cannot stop thinking of the consequences). In unusual circumstances, a client's medical condition can be a factor, but it is often rebutted if the client was able to drive oneself to the store, park the car, walk in and select certain items to take (showing plenty of specific intent). Often, however, the store security films can support such a defense.
For more information about issues related to commercial burglary, click on the following articles:
Contact Greg Hill & Associates