Gardena Second-Time DUI, Car Accident, Refusal
Our client, age 34, was out in El Segundo for an evening with friends. He drank two pitchers of beer by himself, he estimated, while his friends drank similar amounts.
The bar finally closed and our client headed home in his girlfriend's car. He came up on a red light on southbound Prairie Avenue a bit too fast and ran into the rear end of another car. Just before the collision, he turned his steering wheel to the right at the last minute, which caused his girlfriend's car to flip onto its right side.
The Gist of This Summary: Second-time DUI in Gardena, car accident, client refuses to give breath or blood sample, case resolved for 4 years of informal probation, 20 days of county jail (due to the collision and the refusal), $400 fine plus penalties and assessments, 18-month DUI program (SB38) and the Mothers Against Drunk Driving Victim Impact Panel.
The Gardena Police Department came to the scene and found our client still in the driver's seat, hanging in the seat belt. Luckily, the driver of the other car was not injured.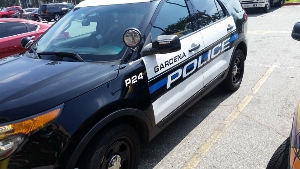 This was our client's second DUI. His first DUI was eight years earlier, so he was well aware of the court process and that in a second DUI, he would be facing more punishment. He had earlier criminal cases, too, so he was familiar with how our criminal courts operated. So, when asked if he would submit to a breath or blood test for this second DUI, our client refused.
The client was slightly injured, so police took him to Gardena Memorial Hospital. While at the hospital, the officers monitored our client and repeatedly asked him if he would submit to a breath or blood test. Our client steadfastly refused.
Making matters worse, our client was driving on a suspended license due to his DUI from eight years earlier. In other words, he had been driving around for eight years with no license.
Once released from the hospital and then the police station, our client called Greg Hill & Associates and spoke to Greg Hill. He explained what had happened. He asked what punishment Greg predicted would be specified in any plea bargain and Greg explained what he thought would be offered.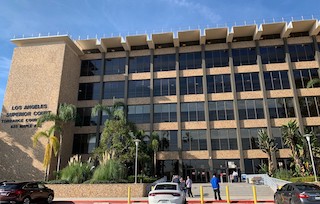 Torrance Courthouse
Greg further explained how a misdemeanor case from Gardena would be first handled in Department 3 and then, for pre-trials, sent up to Department P. Greg then described how the district attorney in 3 liked to resolve cases and how the very young district attorney up in P liked to force cases to trial, or at least increase the terms of the offer just to suggest she was tough on crime. The judge in P, moreover, seemed to take an active role in resolving cases and suggesting how he would punish the defendant if he or she were convicted. In other words, going to Department P on certain cases was good; in others it was unwise.

Greg then appeared in the Torrance Courthouse for the arraignment and looked over the police report. Our client was indeed charged with not only DUI, but also driving on a suspended license due to an earlier DUI.
Greg then discussed the case facts with the handling district attorney in Department 3, who offered to resolve the DUI for four years of informal probation, a $400 fine (plus penalties and assessments), twenty days of county jail for the car accident and the refusal, enrollment in the SB38 eighteen-month DUI program and attendance at the Mothers Against Drunk Driving (MADD) Victim Impact Panel (VIP) only. All such terms were essentially minimum punishment except the county jail term. As to the driving on the suspended license charge, the DA also offered the minimum mandatory punishment – ten days of county jail and a $300 fine, plus penalties and assessments.

This offer seemed steep, as twenty days of county jail certainly is more than the minimum 96 hours of county jail often offered on a second-time DUI. Yet due to the refusal, the car accident and the driving on a suspended license due to a DUI eight years earlier, Greg explained that the offer was reasonable.

Moreover, if rejected, the offer would be replaced with a steeper offer with more jail time or higher fines, Greg predicted. Greg explained how the young female DA in Department P was fond of increasing offers, it seemed, just to show she had the power to do so. It was intoxicating to her and something only a young prosecutor would do until firmly reprimanded or embarrassed with a defense verdict.

Indeed, the young DA in Department P had only been to trial twice before and did lose once on a DUI, no less, which was an embarrassment to her. Many criminal defense attorneys had commented that she was abusing her power and it would only be a matter of time before she received her comeuppance.
With this in mind, Greg and the client discussed making his case that case to take to trial. However, the facts were not favorable to him and consequently, the client agreed to accept the first offer, knowing that it was actually the lowest he would be offered.
We offer this summary as a commentary how justice is not blind, as we often think. Overzealous prosecutors do influence how cases are resolved and unfortunately, it is wise sometimes to avoid such fights as much as one craves the opportunity to teach another attorney a lesson.
For more information about DUI and second-time DUI in particular, please click on the following articles:
Contact us.