Manhattan Beach, DUI Check Point, 0.12% BAC, Wet Reckless
Our client was at a beach party in Manhattan Beach that lasted until about 1:30 a.m. She had been drinking, but felt safe to drive herself home in Long Beach.
She got in her car almost immediately after finishing her last beer. She drove no further on Rosecrans than crossing over Sepulveda eastbound when she found herself in a DUI checkpoint.
The Gist of This DUI Summary: DUI case resolved as a wet reckless after Greg discusses rising BAC issue with District Attorney, as well as the fact that our client experienced an asthma attack while providing a breath sample, thereby providing alcohol-saturated lung air with phlegm that would be higher in alcohol content than the alcohol in her blood.
The officers working the checkpoint thought our client, age 29, was cute. They had a playful approach toward her, especially once our client announced to them her position as a videographer for a famous Hollywood reality show that involved household name stars.
Our client had no prior criminal history except a conviction for shoplifting several years earlier.
This is where the police committed several errors in their investigation. They first screened her, asking her if she had consumed any alcohol that evening (morning) and how much. Our client was quite honest, volunteering that she estimated she had consumed five or six Stella Artois beers. Without even waiting five minutes to observe the client, they asked her to provide a breath sample in a preliminary alcohol screening (PAS) device. Her breath blood alcohol content (BAC) was measured at 0.12%.
At that point, it seemed police considered themselves above the law. They ordered her to drive her car over to a separate area in the parking lot and blocked her car in so she could not drive away. They then surrounded her and instructed her to perform various field sobriety tests in her beach flip flops, which further questions about her drinking and if she felt drunk.
The officers also "auditioned" for the famous reality show, even unbuttoning their shirts to show off their muscles and tans. Our client, female and surrounded by four officers, felt very intimidated. After a prolonged period of time, without ever being told her Fifth Amendment right against self-incrimination (Miranda v. Arizona), the police took her to the Manhattan Beach Police Station.
The police also never admonished our client as to her legal obligation to submit to a breath or blood test at the police station.
The client's asthma then kicked in and she began hyperventilating. However, they forced her to give a breath sample at the Manhattan Beach Station, while she was in the midst of an asthma attack. She blew another 0.12%.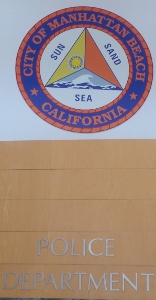 Seeing that the asthma attack was real, the police then panicked and took her to the Lynnwood Women's Jail, where she was given medical attention. The client then calmed down and was released a few hours later.
The client then called Greg Hill & Associates. Greg met with her and listened to her story.
Once in court, Greg discussed the case with the District Attorney, explaining how the client's blood alcohol content when driving may have been much lower than 0.12% due to a rising BAC effect. After all, she described finishing her last beer just moments before jumping in her car.
Greg also explained that the BAC reading at the police station certainly could have been skewed high by the extra moisture in the breath of a person undergoing an asthma attack, yet being forced to undergo a breath test.
Lastly, Greg explained the intimidating nature of the multiple officers flirting with a young woman due to her position in a popular TV show.
For whatever reason (all of the above, or none of the above), the district attorney in Torrance agreed to offer a plea to reckless driving. This was particularly good, given the relatively high BAC. The client gladly agreed to accept the plea bargain, aware that a plea to the reckless driving charge would not require installation of the ignition interlock device (IID).
For more information about the issues in this case summary, click on the following articles:
Watch our video about DUI by clicking here.
Contact us.