Manhattan Beach, Client Had Lap Band Surgery, Wet Reckless
Our client, who had undergone gastric bypass surgery, was leaving a memorial service for a friend, when she was pulled over for supposedly speeding. Distraught from her friend's recent passing, our client became upset when the Manhattan Beach Police officers began yelling at her.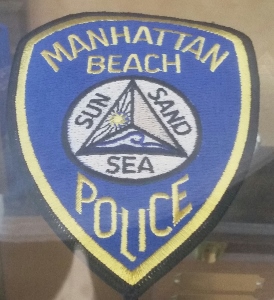 The police officers at the scene asked our client if she had been drinking. She replied that she had, but refused to state how many drinks she had consumed. This angered the officers and, in response, our client began to cry.
Officers then administered many field sobriety tests, which caused our client to continue crying. They then asked her to submit to a breathalyzer at the scene. Our client refused, asking instead to submit to a blood examination.
Officers then took our client to a local hospital, but once at the hospital, our client refused to submit to a test again. Officers then transported our client to the police station, where our client eventually did submit to a breath test, but only one sample breath was given. The one breath showed a 0.09% blood alcohol content (BAC). It was measured almost two hours and forty minutes after her arrest.
In a Nutshell: Manhattan Beach arrest, client with lap band (Gastric Bypass Surgery) refuses to submit to breath or blood test, case filed in Torrance Courthouse, wet reckless.

Most experienced criminal defense attorneys will recognize that it was remarkable that the police allowed our client to submit to a breath test at the station. Usually, police are so angry at a suspect who agrees to a blood test, but then revokes that agreement at the hospital, that the police then reciprocate by considering the client as having refused to submit to a breath or blood test, which causes a one-year driver's license suspension.
Our client was charged with only one count of driving under the influence of alcohol (Vehicle Code § 23152(a)), a misdemeanor. She was not charged for her failure to submit for a blood alcohol sample (Vehicle Code Section § 13353) or reckless driving, which was fortunate.
The case was filed in the Torrance Superior Court. The handling District Attorney considered the refusal to submit twice as serious and noted that the 0.09% BAC meant our client's blood alcohol level was closer to 0.13% or 0.14% when arrested almost three hours earlier.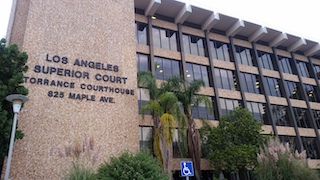 Torrance Courthouse
Greg Hill then explained to the District Attorney how gastric bypass surgery would artificially overstate our client's blood alcohol concentration due to infections of the large intestine, which are common in such surgery recipients. Greg Hill also visited the scene of the arrest and noted that where our client pulled over was quite hilly, which explained the police report's statement that our client had difficulty getting out of her car and meant that her intoxication level had less to do with this than the hilly area where she parked.
After more than three months of negotiating, including the submission of several letters of support for our client (showing what a credible witness she would be at trial), the District Attorney agreed to offer a wet reckless (Vehicle Code § 23103, pursuant to § 23103.5) and to strike the refusal to submit to a test allegation.
Our client accepted the offer, pleading no contest with a first-time offender offer: a three-month First Time Offender Program (also known as the AB541 program), a $390 fine plus penalties and assessments, three years of informal, or summary, probation, and attendance in the court's one day hospital and morgue program (also known as the HAM program).
The client was very happy with the disposition, as without our work, she would have surely faced a DUI, as the District Attorney believed our client's BAC at the time of arrest was close to 0.13% or 0.14%. She also would have been ordered by the DMV, if she had entered a plea bargain to DUI, to install an ignition interlock device (IID). However, with a plea bargain to Vehicle Code § 23103, the DMV would not order this.
For more information about mouth alcohol and a DUI, GERD and DUI breath tests, and a wet reckless, click on the following articles:
Watch our video about DUI by clicking here.
Contact us.