Hermosa Beach, 0.165% BAC, Crash, Plea to Wet Reckless
Our client, age 41 and with no prior DUI convictions, was heading out to do her laundry at a laundromat. As she was driving past a bar she knew, she thought she recognized a friend of hers stepping out of the bar, so she turned to say "hi." As she turned her head toward the bar, she drove her car directly into the rear of Hermosa Beach Parking Enforcement vehicle parked in lane two while issuing a ticket to another vehicle.
Brief Synopsis: Our client crashed into a Hermosa Beach Parking Enforcement vehicle while on her way to do laundry. She had a 0.165% BAC. We resolved this for reckless driving (Vehicle Code § 23103 pursuant to § 23103.5) and the DUI was dismissed.

Our client's airbags inflated as she collided. Pedestrians nearby called 911 and police arrived at the scene. Luckily, our client was not injured and the parking enforcement employee was standing on the side of the street, giving a ticket, when the crash happened. Our client had no passengers.
When asked at the scene if she had been drinking, our Client told police that she had drank two glasses of wine before heading out to do her laundry. She submitted to a breathalyzer test at the road side and registered a 0.165% blood alcohol concentration (BAC). This was over double the legal limit. She was immediately arrested.
When the Client contacted our office, she was very worried that being convicted of DUI would affect her real estate license and that the DMV would require her to install an ignition interlock device (IID) on her car for at least five months. This would be quite embarrassing for her in her real estate business when showing clients property and driving with them in her car.
Greg Hill looked into the police report and noticed that it was very unlikely, in a car crash investigation, that the police officers paid attention only to our client upon arriving at the scene. Instead, it was likely they were more interested in ensuring there was proper traffic control to prevent a further accident, in checking if there was gasoline leaking on the pavement and looking for witnesses. Greg Hill argued therefore that the first breath test was given too soon, before the fifteen minute minimum observation period had passed.
Greg Hill then argued that the field sobriety tests, each involving balance, were likely worthless because at the time of the tests, there were 27 knot gusts of wind according to the LAX weather history online.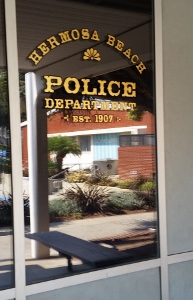 Greg Hill also pointed out that the breath tests given at the station, before fifteen minutes had passed after our Client's arrival at the station, were also worthless because the same officer that took the test was the one who drove our Client to the station. Obviously, that officer could not drive a car while simultaneously observing our Client continuously.
The City Prosecutor, after reading our Client's positions, offered a wet reckless (a plea to Vehicle Code § 23103), rather than a DUI, to our client. Our client was quite happy, as the DMV will not require an ignition interlock device for a conviction of violating section 23103, but it will mandate this for a DUI. The wet reckless also was far less damaging to our client's real estate license than a DUI.
For more information about DUI in general, click on the following articles:
Watch our video about DUI by clicking
here
.
Contact us
.