Are Breathalyzer Tests Meaningless? CA State Supreme Court Says No
It is widely known that the ratio at which alcohol is converted from alcohol in the beer bottle to alcohol in the blood to alcohol in the breath varies by individual. Numerous experts have testified that breathing patterns, mouth alcohol, GERD (gastro esophageal reflux disease), poor dental hygiene, body temperature and hematocrit level (the ratio of red blood cells to total blood volume), among other factors, affect this conversion.
The Readers' Digest Version: Despite almost universal agreement that an individual's metabolism of ethanol varies by age, body fat, gender, breathing pattern and an almost infinite number of other factors, the breath alcohol test remains a legally significant piece of evidence in a DUI.
However, the California state legislature decided that the conversion ratio, also known as the "partition ratio," is constant or the same from individual to individual. The legislature did so to prevent every DUI case from becoming dependent upon expert witnesses who may be able to lead juries into believing there was reasonable doubt about an individual's blood alcohol content (BAC), as measured, due to an individual's breathing patterns or hematocrit, for example.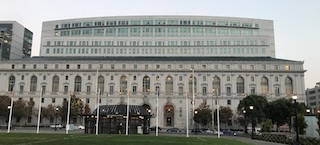 CA Supreme Court San Francisco
The legislature took this step with the noble intent to "level the playing field" for all people accused of DUI. After all, one can easily imagine that without such a constant partition ratio set by law, rich defendants could afford to hire expensive experts to create reasonable doubt for jurors and get their DUI cases dismissed while poor defendants without the money to hire an expert would simply be convicted. This would lead to unequal application of the state's DUI laws.
While the legislature seemed to slam the door shut on the use of such experts, Mr. Terry Van Gelder seemed to crack it back open, at least a little bit temporarily.
Van Gelder was arrested in 2007 for DUI after officers pulled him over while driving 125 miles per hour. He then submitted to two breath tests on a Breathalyzer machine and his BAC was measured at 0.088% and 0.087%. At trial in San Diego Superior Court, he brought in an expert to testify that while the Breathalyzer machine is accurate in measuring the alcohol content in the breath sample, each individual's breath alcohol content is not an accurate indicator of blood alcohol content, which is what affects the brain and leads to impaired driving.
The expert was Michael Hlastala from the University of Washington. Before he could testify, the prosecutor asked for a hearing outside the presence of the jury to let the expert say what he planned on testifying to about Van Gelder's breath test.
Hlastala told the judge that there were many factors that can affect whether a breath sample accurately measured the quantity of alcohol in one's blood. He described breathing patterns, hematocrit levels, body temperatures, mouth alcohol, GERD, dental hygiene and other factors.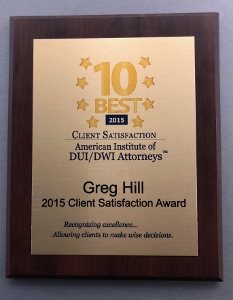 Hlastala did not criticize the accuracy of the breath testing machine, at least as far as measuring the alcohol content in one's breath. Rather, he sought to clarify that the alcohol content in one's breath is not always an accurate indicator of the alcohol content in one's blood.
When questioned by the judge if he believed the roadside breath test was a scientifically accurate test, he said no. The trial court then refused to allow Hlastala's testimony because it would be to challenge the legislatively determined partition ratio and consequently, lead jurors to substitute a lower ratio than was set by law. In other words, the expert would cause the jurors to ignore the law.
Van Gelder was then convicted at the trial court level. He appealed, contending the judge made on error in excluding his expert's testimony.

The court of appeals agreed with Van Gelder and reversed the conviction. The court of appeals said Hlastala's testimony actually was not about partition ratios at all, but about the conditions that affect a person's breath sample, not the conversion ratio.
The prosecution then appealed up to the California Supreme Court, which issued its ruling in late November, 2013. The Supreme Court sided with the trial court.
In what defense attorneys called, "about the worst possible result from a defense perspective." (Donald Bartell, Esq.), Chief Justice Tani Cantil-Sakuye said partition ratio variance should "be understood more broadly, as extending to expert testimony concerning the underlying factors that cause variability in breath-alcohol samples." The Chief Justice said Hlastala's testimony would challenge the legislative determination.
In other words, a loose analogy is speeding. The California Supreme Court's decision was similar to saying it is improper to argue that someone is really not speeding in a 55 miles per hour speed limit area because an expert testifies that 65 miles per hour is not unsafe for a specific person. Fifty-five miles per hour is the speed limit our legislature chose to apply to everyone because it is the limit at which one's brain and coordination can safely control a car. However, we all understand that an Indy-500 drives certainly can handle higher speeds safely and an 80 year old driver may not be safe to drive above 45 miles per hour. Yet 56 miles per hour is illegal for everyone, even an Indy 500 race car driver.
Van Gelder's attorney's vowed to appeal the decision to the United States Supreme Court, saying a defendant is entitled to challenge the assumption that a machine is accurate when scientific research shows it does not.
We at Greg Hill and Associates look forward to such a ruling by the U.S. Supreme Court.
The citation for the California Supreme Court ruling discussed above is People v. Terry Van Gelder (2013) 164 Cal.Rptr.3d 522, 58 Cal.4th 1, 312 P.3d 1045.
For more information about DUI breath tests, click on the following articles: