Reducing a Felony to a Misdemeanor Case Results
The following case summaries of our work on our clients' cases exemplify how a felony can be reduced to a misdemeanor through plea bargaining, a Penal Code 17(b) motion, at a preliminary hearing or in the process of expungement.

Quite frequently, a case is filed as a felony due to the injuries involved, for example in a DUI matter. However, as the medical records are reviewed, it becomes clear that, for example, the passenger really did not break her hip; it was just a bruise. Or the blood in the photographs taken at the scene was not from a severe laceration, but just a small cut, yet it bled quite a bit and was not wiped away until after the photograph was taken.
The following results do not include reductions that a judge granted under Proposition 47 (the Safe Neighborhoods and Schools Act) or Proposition 64 (the Adult Use of Marijuana Act). Such cases are reported separately under their own "Other Services" page.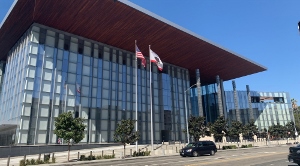 Long Beach Superior Courthouse
As one can read in many of the summaries, when our office filed a formal motion for reduction of a felony to a misdemeanor, our points and authorities in the motion would evaluate the factors in aggravation and the factors in mitigation involved in the crime and the defendant's history. Such factors are listed at California Rules of Court, Rule 4.421 (factors in aggravation) and Rule 4.423 (factors in mitigation). While these are not an exhaustive list of such factors, judge do appreciate a thorough analysis of such factors in deciding whether to reduce a felony to a misdemeanor.
Perhaps the most common reason a person hopes to have a felony reduced to a misdemeanor is to avoid the stigma of being a convicted felon, however, a great deal of our clients are keenly interested in restoring their right to own and purchase a firearm. A common other reason involves statutory rape under Penal Code § 261.5(d), wherein expungement of the conviction is only possible if the crime if first reduced from a felony to a misdemeanor.
We remind the reader than not every felony is eligible for reduction to a misdemeanor. To find out if a felony is eligible, one needs to read the statute setting forth the punishment for the offense. If the statute states that violation of the statute is punishment by imprisonment in the state prison or county jail for no longer than one year, it is "wobbler," or eligible to be alleged as either a felony or a misdemeanor and consequently, if alleged as a felony, one should consider asking a judge to reduce the charge to a misdemeanor.

The following summaries describe cases in which we have done this.

If you want to read about our reduction of felony to misdemeanor cases, please click on the links below to go to a list of detailed cases.