Torrance, Grand Theft, Felony Reduced to Misdemeanor
Our client was arrested for stealing $6,314 in building supplies from the Lowe's Home Improvement Store in Torrance over seven years ago. The items were wood, cement mix and rebar. He went into the store, loaded up his truck and then just drove away without ever paying.
After police tracked him down using his license plate, he was charged in the Torrance Superior Court and pled to a single felony count of violating Penal Code § 487(a), "Grand Theft," which is a "wobbler." A wobbler, as the reader may already know, is a crime that can be charged as either a felony or a misdemeanor, depending upon the facts of the case and the client's prior record. In this case, our client's plea was entered at the very first hearing, the arraignment. Our client used the public defender, not Greg Hill & Associates.
Synopsis: Torrance, client convicted of grand theft (Penal Code § 487) for stealing over $6,000 in product from Lowe's, he pays restitution, case reduced from felony to misdemeanor and conviction expunged.

As he had no prior record, he was placed on formal probation for three years and ordered to pay restitution of the full amount. Additional terms of probation included an obligation to perform 300 hours of Cal-Trans, pay court fees of $150 plus penalties and assessments and stay away from the Torrance Lowe's. These were pretty tough terms for such a first-time offense, but not uncommon for a plea bargain entered into using a public defender who may not have negotiated vigorously.
Our client then did make all restitution payments, although it certainly took some time – almost the whole five years. He also performed all 300 hours of Cal-Trans, paid the court fees and stayed away from Lowe's.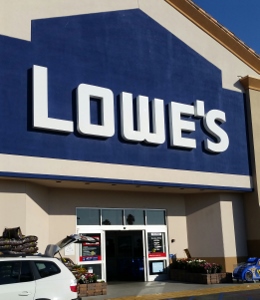 He then completed probation and worked for several years at Petsmart, but could never receive a promotion due to his felony conviction. He did receive some pay raises, but they were small and barely kept up with inflation.
At the same time, he was fearful of leaving the job and trying to find better, new employment because he knew he may never get such a job because of his record. In other words, he felt locked into a dead-end job due to his conviction for felony grand theft.
The client then came to Greg Hill & Associates. Greg Hill met with the client and went to the courthouse to review the file. He then filed a motion to reduce the charge to a misdemeanor under Penal Code § 17(b)(4), including the analysis of the sentencing factors under the California Rules of Court. The Torrance judge granted this motion.
Greg then also filed a petition for dismissal under Penal Code § 1203.4, which asked the judge to expunge our client's record. This meant that the "no contest" plea was replaced with a "not guilty" plea and the complaint would be dismissed. The court granted this request as well.
The client was quite happy because he planned on applying for other jobs and with the expungement order, he could now legally respond "no" to any employment question that asked him if he has ever been convicted of any crime. He had no other convictions before or after the grand theft.
The reader of this summary should note that the ability answer "no" legally to such a question does not apply if one is applying for any type of state license (i.e. to be a real estate salesman, attorney, doctor, CPA, etc.), applying to operate a state lottery or running for public office. In such situations, the proper answer must be "yes," although the fact that the conviction is expunged may remove or minimize the stigma that relates to such a conviction.
The client was happy and optimistic he would find new employment without the limitations on his pay or promotions caused by his prior felony conviction.
For more information about the issues in this case summary, click on the following articles:
Watch our video about expungement by clicking
here
.
Contact us.