Is Expungement Worth It? What Does It Really Do for Me?
In today's economic hard times, our firm receives numerous inquiries about clearing one's criminal record. The concern expressed is almost always that a prospective employer may reject a job applicant who has a criminal record, or pass over an existing employee for a promotion or pay raise on the same basis.
In a Nutshell: Expungement has legitimate value for employment purposes and recently, due to recent new laws, in professional licensing. However, expungement does not erase, delete, remove or, like a sponge cleaning up a spilled drink, restore one's record to appear like nothing happened. Expungement will change the plea back to "not guilty" and show the case was ultimately dismissed.

Ten years ago, very few employers did background checks on prospective employees. Nowadays, however, it is relatively inexpensive, quick and may be required for the employer's commercial and/or liability insurance. Professional organizations, AYSO soccer, the Boy Scouts of America and other organizations also do background checks.
Expungement is a seemingly well known method for having a court order that a prior guilty or no contest plea be set aside and replaced with a not guilty plea and dismissal of the case. Expungement, it must be clarified, does not "erase" or delete one's criminal record like it does in other states. In fact, expungement is a bit of a misnomer, and perhaps misleading, as the word "expungement" is even removed from the judicial council form that one uses to obtain what we understand as expungement.
However, and perhaps more importantly, one who receives an expungement under Penal Code § 1203.4 can legally answer any private employer job application asking about a conviction with "no" (a private employer is distinguished from a public employer, such as the government). This not only improves one's job prospects and further promotion chances, but removes the stigma associated with having any conviction.
However, expungement does have its limits and is not a panacea for everyone. First of all, expungement is not available until one completes probation, although one still on probation can ask a judge to modify probation to end it and then seek expungement. Expungement is also not available for all convictions. If one was sentenced to and served any part of a prison sentence (i.e. the sentence was not suspended) or one was convicted of certain sex offenses, expungement would not be available, but a certificate of rehabilitation may be an alternative. One also may not be currently charged with an offense or serving a sentence for another criminal offense.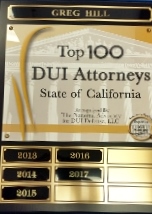 Second, if one is applying for a government job, expungement will not erase a conviction from view. The government database will still show how the case progressed and that expungement of the record occurred only at the end. Many government sub-contractors have access to the same database as well.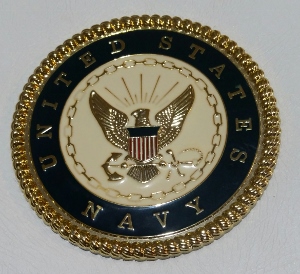 Third, expungement also does not have collateral benefits of renewing one's rights to use or own a firearm if the original plea conditions prohibited this. Expungement also does not relieve one of the requirement to register as a sex offender under Penal Code § 290, if the case was a sex offense. Likewise, expungement does not eliminate immigration consequences of a conviction except in very limited circumstances such as a first time drug possession conviction.
Expungement has further limits. If one is applying for a state license (i.e. real estate, law, medical, contractor, etc.), running for political office, or applying to work for the state lottery, one must disclose the conviction if asked. Expungement also will not prevent the conviction from being used to enhance a sentence in a later conviction. This is especially true in DUI, where a prior DUI conviction from within ten years, even if expunged, can count as a prior DUI to make a subsequent DUI a second-time DUI.
Nevertheless, many of our clients express satisfaction after the court issues an order of expungement. While it cannot erase memories of the conviction for our clients, it seems to bring closure to a chapter in their lives they do not want to relive. It gives the client a "fresh start." If the client is applying for a non-government job (private employer), the client feels he or she is on equal footing with anyone who has never suffered a conviction.
Lastly, it merits mention that expungement is often considered unnecessary. This is academically true to some degree in certain contexts, particularly in credit reporting. For example, under California's "Investigative Consumer Reporting Agencies Act," codified at Civil Code § 1786.18(a)(7), a credit reporting agency is not supposed to report any "record of arrest . . . misdemeanor complaint or conviction of a crime that, from the date of disposition, or release, or parole, antedate the report by more than seven years."
Consequently, once seven years has passed since the conviction, credit reporting agencies are supposed to delete a conviction from one's credit report. This should help one who is attempting to rent a living space from a landlord or property management company. However, in our experience of over 30 years, this is never done by the credit reporting agencies, making expungement helpful, if not necessary.
For more information about post conviction relief, click on the following articles:
For summaries of some of our post-conviction, expungement and petitions for factual innocence results, click
here
.
Contact
Greg Hill & Associates