Certificate of Rehabilitation Improper - Recent Drug Offense
Mitchell Zeigler was convicted in 1989 of two felony counts of transportation or sale of narcotics (Health and Safety Code § 11352) in Santa Clara County. He was granted probation, but violated it in 1992 and consequently was committed to state prison. He was released in 1999.
In a Nutshell: Court incorrectly grants Certificate of Rehabilitation by overlooking recent drug offense, even if the offense (possession) was resolved by Prop 36 because it was still evidence of recent criminal activity and was relevant to certifying rehabilitation.

In 2000, Zeigler was arrested again and convicted of possession of a controlled substance (Health and Safety Code § 11350). He was again granted probation, conditioned upon his serving a small amount of time in county jail, ending on April 19, 2000. He then successfully completed probation.
On June 1, 2007, Zeigler filed a petition for a certificate of rehabilitation regarding his felony convictions from 1989 and 2000. However, at some time in 2007, Zeigler was again arrested for possession of narcotics.
On October 22, 2007, counsel for Zeigler withdrew the petition for a certificate of rehabilitation upon learning of the 2007 arrest for possession of drugs. In the same month, Zeigler was found eligible for Proposition 36 for the 2007 drug offense and he entered the program.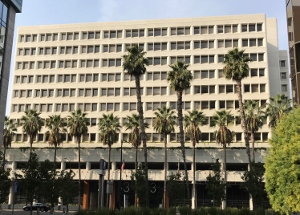 Court of Appeal Sixth Appellate District San Jose

Zeigler then successfully completed the Prop 36 program in June, 2009. As a result, his plea was withdrawn, the judgment was set aside and his 2007 case was dismissed.
On November 23, 2010, Zeigler filed a motion to renew his petition for a certificate of rehabilitation regarding the same 1989 and 2000 convictions. He apparently believed that completion of Prop 36 made the 2007 incident disappear and in the eyes of the law, never took place.
In the motion, he argued that due to the nature of those offenses, he was subject to a seven-year period of rehabilitation. He argued that his seven year period started when he was released from custody in April, 2000 and ended in April, 2007.
He argued that the seven-year period was not interrupted by his 2007 offense because the case was ultimately dismissed due to his successful completion of Prop 36. He acknowledged that there were no cases "dealing with the intersection" of Prop 36 and the seven year period of rehabilitation.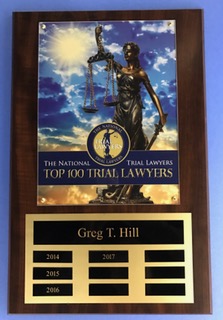 The prosecution argued that the request for a certificate should be denied because the plain text of Penal Code § 4852.05 requires, the applicant to, during the period of rehabilitation, "live an honest and upright life… and obey the laws of the land." As Zeigler admitted he committed a felony in 2007 when entering Prop 36, the petition should be denied on that basis alone.
Curiously, the Santa Clara County judge agreed with Zeigler and granted his certificate of rehabilitation. The People appealed to the Sixth Appellate District.
In
People v. Mitchell Lewis Ziegler
(2012) 211 Cal.App.4th 638 (originally at 2012 DJDAR 16066), the Sixth Appellate District reversed the trial court. The court first noted, as if parenthetically and with some suggestion of irritation is that Zeigler could have simply submitted a pardon application directly to the governor under Penal Code § 4800. The court then explained its reversal, explaining that the trial court had discretion to receive evidence regarding the conduct that resulted in Zeigler's 2007 arrest.
The Appellate Court then ruled that the trial court erred by not inquiring into Zeigler's conduct in 2007 and evaluating it. This failure to consider such conduct was a mistake and consequently, the court reversed and remanded the case back to the trial court.
The appellate court noted that the record from the trial court was quite "sparse." There was no information concerning the type or amount of drugs involved, the circumstances of the arrest, or whether defendant completed Prop 36 with any positive drug tests. By noting such missing information, the appellate court seemed to suggest the trial court should address such facts if Zeigler asked for a further hearing on his application for a certificate of rehabilitation.
For more information about post-conviction relief, click on the following articles:
Contact
Greg Hill & Associates