Expungement of an Infraction? What Benefit Is This?
It is a widely unknown fact that one can seek expungement of an infraction, meaning a granted request will show the case was ultimately dismissed, rather than a conviction as the last event in the case. Penal Code § 1203.4a allows such an expungement of an infraction.

Why This Article Matters: There is a new law in California, as of about 2015, that permits one to expunge a conviction for an infraction. This may be significant for someone who is applying for a job wherein conviction of any crime, even an infraction, is disqualifying or when the nature of the infraction is something the employer would consider significant.

Expungement does not erase the conviction by erasing it from one's record, as it apparently is done in other states. Expungement also does not seal the case from curious court visitors who want to thumb through the file, as many of our clients assume or expect. Expungement in California only means the case is shown as having been dismissed on background checks such as a Livescan or any other background check that includes convictions for infractions.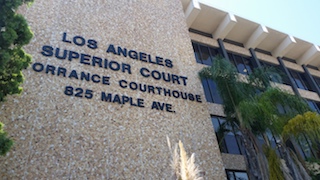 Torrance Courthouse
While this may not seem valuable, it can be for many people. When a judge approves a request under Penal Code § 1203.4a (and also § 1203.4 as applicable to misdemeanors and many felonies), one enjoys many benefits. First, one can answer on most job applications that one has not been convicted (of the offense that was expunged). This can mean the difference between a job and no job.
The exceptions for this are one is applying for a government job that requires a security clearance, or a license (i.e. real estate, law, CPA, Series 7, medical, RN), a permit (i.e. bus driver), a certificate (i.e. security guard or EMT) or a credential (i.e. teaching). The conviction must also be disclosed, despite expungement, if one is applying to operate a state lottery or to run for public office.
Second, expungement prevents the use of the conviction for impeachment purposes if someone testifies as a witness at trial. It is important to note this benefit does not apply if one is a defendant in a criminal or civil case.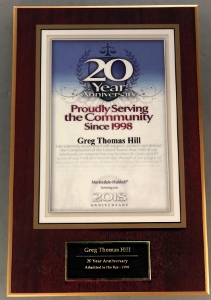 Third, having a record showing a dismissal of the charge implies the case was meritless and can cause sympathy for you having been arrested and apparently dragged needlessly through the court, only to have the case dismissed. It also causes the conviction to have less weight or seem less serious.
Expungement, as alluded to above, is not a complete cure-all. It will not cause your car to be clean. It will not erase one's California or federal criminal history (DOJ and NCIC) of the conviction, but it will show that the case ended up with a dismissal. If the expungement of the infraction involved a Vehicle Code section, it will not remove an entry on one's DMV records. It will not remove points on one's DMV record. It also does not bar the INS from using the conviction for exclusion or removal purposes.
The procedure for having a conviction for an infraction expunged is straight-forward. One must first wait a year after the conviction before applying. One also cannot be on probation for any other offense, facing criminal charges or be serving time in jail or prison for any offense. One must complete and submit a Petition for Dismissal form to the court. It is prudent to include a supplemental declaration for the judge to understand the factual background of the case and the applicant's current employment status, as well as if the person is hindered by the conviction. No fee is charged by the court clerk for filing the petition for expungement of an infraction, but the judge can require this later.
For more information about expungement, click on the following articles:
Contact
Greg Hill & Associates