Expungement on Joint Suspended Sentence Is Available
There are many people who believe an attorney is unnecessary for seeking the expungement of a conviction. This is absolutely true for many cases, but it is not true for other cases. Indeed, even among experienced defense attorneys and prosecutors, there is confusion over whether certain "sex crimes" are eligible for expungement.
Summary: Trial court denied expungement because petitioner given a five year joint suspended sentence is reversed on appeal.

There is also disagreement among defense attorneys and prosecutors over whether a person sentenced to years in prison, but given a suspended sentence and ordered to probation, is eligible for expungement under Penal Code § 1203.4. The following case summary shows that there is even confusion amount judges on this issue. In fact, the judge involved in the following case enjoys a good reputation and is widely respected.
Rick Parker, Jr., entered a plea in 2006 to a felony (possession or purchase of cocaine base for sale, Health and Safety Code § 11351.5). This was in the Long Beach Superior Court in Los Angeles County.
The terms of the plea bargain were that Parker would receive a "joint suspended" sentence of five years in state prison, wherein the trial court sentenced him, but suspended imposition of the sentence and granted him probation. Parker then completed probation with no problem and sought to set aside his plea and dismiss the case under Penal Code § 1203.4 (expungement).
The trial court denied the motion, stating that because Parker was sentenced to state prison for five years, he was ineligible for expungement. The court further explained that "the person, by operation of law, technically is in prison" after receiving such a sentence, so expungement is not available.
Parker appealed this ruling to the Second Appellate District, arguing that the trial court made a mistake because 1203.4 is available for anyone who completes probation successfully, with certain exceptions (that did not apply to him). Under 1203(a), "probation means the suspension of the imposition or execution of a sentence." Therefore, he was eligible for expungement despite having a "joint suspended" sentence.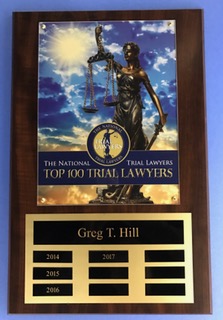 The Second Appellate District, in
People v. Rick Parker, Jr.
(2013 DJDAR 8077), agreed with Parker that the trial court made a mistake. It began its opinion by first agreeing with Parker's observation of the text of 1203(a), but then further finding fault with the trial court's reliance on a 1997 case,
People v. Howard
, 16 Cal. 4th 1081.
In
People v. Howard
, the California Supreme Court similarly sentenced defendant at to a joint suspended sentence, like Parker. However, in
Howard
, defendant violated probation and the judge revoked probation, sending him to prison. In
Howard
, Howard sought expungement and the trial court denied the petition. Howard appealed the ruling up to the California Supreme Court, which affirmed the trial court. The judge in
Parker
then relied upon Howard.
The Second Appellate District explained that once the trial court revokes probation, defendant's status changed from probationer to prisoner. Once a prisoner, he was no longer eligible for expungement.
Accordingly, the Second Appellate District reversed the trial court and the matter was remanded to the trial court to grant the petition.
This case is significant because there is a pervasive misunderstanding that expungement is unavailable if one accepts a plea bargain to a "joint suspended" sentence. Mr. Parker's appeal seems to remove this confusion.
For more information about expungement and joint suspended sentences, click on the following articles:
Contact
Greg Hill & Associates