Torrance, Reduction of Felony H & S 11377(a) to Misdemeanor
In 2007, when our client was 25 years old, he was arrested for possession of methamphetamine (Health & Safety Code § 11377(a)) and possession of marijuana (Health & Safety Code § 11357), back when it was a crime, when pulled over by the Manhattan Beach Police Department after running a stop light.

An officer saw the drugs in plain view in the car's center console area while speaking with our client as he sat in the driver's seat fumbling for his driver's license to hand to the officer. There was about five grams of meth and ten grams of marijuana.

Possession of methamphetamine then was a felony and possession of marijuana, without a doctor's prescription, was a misdemeanor.
The client was then booked and released on his own recognizance. At the Torrance Superior Court about two months later, the misdemeanor marijuana charge was dismissed and our client was placed on Proposition 36 ("Prop 36") for the methamphetamine possession charge.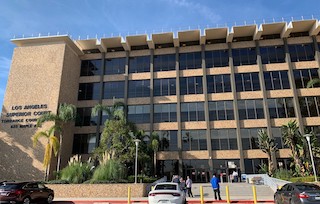 Torrance Courthouse
The client later finished Prop 36 with no problems, it remained on his criminal history like a sore thumb, with a big "F" near it showing he had been charged with a felony in the case, which was true. This caused our client all types of problems even though the case was dismissed.

Thirteen years later, in 2020, our now 39 year-old client had had enough collateral consequences from the dismissed felony charge that he understood, from the Internet, could only be brought as a misdemeanor now unless the person was a convicted sex offender who had to register under Penal Code § 290 or had been convicted of a "Super Strike," i.e. murder, attempted murder, train wrecking, assault on a police officers with a machine gun, possession of a weapon of mass destruction, or any felony punishable by life in prison or death.
"The straw that broke the camel's back" for him was work-related, so it affected his job stability and income: he could not obtain a Global Entry Pass with even a dismissed felony on his record. The client owned a media company and sought to travel overseas to film and photograph certain locations, but could not.

For more information about reducing a felony to a misdemeanor, please click on the following articles: