Long Beach Courthouse DUI Case Results
The Long Beach Courthouse handles DUI matters arising in downtown Long Beach, San Pedro, sections of Wilmington, north Long Beach, along the 710 freeway and 405 freeways, Signal Hill and Belmont Shore.
Most misdemeanor DUI's begin (and usually end) in Department 5 (Richard Goul), 6 (John D. Lord), 7 (Lori R. Behar) or 8 (Debra Cole). Most felony DUI's begin in Department 1 with Judge Tomson T. Ong and then move to Department 18 with Judge Laura Laesecke and then are assigned to a variety of courtrooms.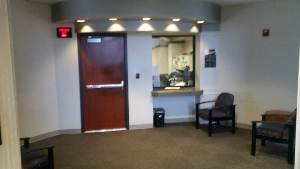 Long Beach City Prosecutor's Office

Most misdemeanor DUI's in the Long Beach Courthouse are prosecuted by the Long Beach City Prosecutor's office, although some are handled by the District Attorney's office and some are handled by the Los Angeles City Attorney's office.
For Long Beach Courthouse (Governor George Deukmejian Courthouse) contact information and a Google Map, please click here.
Consequently, in presenting the case summaries below, we ask that the reader appreciate that past results can mislead someone into expecting an identical or even better result in the future.
For a sample of some of our better results from the Long Beach Courthouse, click on the following case summaries for a detailed description of the cases.