Long Beach, First-Time DUI, 0.19% BAC, Three-Month Program
Our client was returning home to Long Beach from a bar in Hollywood. It was about 2:30 a.m. when he reached the 405 Freeway.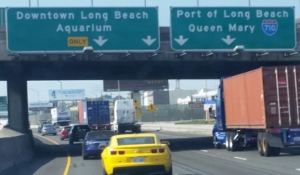 He was spotted by the CHP driving his Prius on the southbound 710 Freeway, allegedly at 90 miles per hour. The arresting officer also claimed our client, age 33, was straddling his car between two lanes.
In 30 Words or Less: Client allegedly speeding 90 miles per hours on 710 Freeway with a 0.19% BAC. Case resolved for AB541 (3-month) program, no jail and minimum fines in Long Beach Court.
The police officer pulled over our client at Anaheim and allegedly then smelled the odor of alcohol (alcohol is odorless, but it is what is mixed with alcohol that emits an odor).
The officer asked our client if he had been drinking that evening and he said he had consumed four of five Sculpin IPA's. The officer then administered a series of field sobriety tests on our client, which the arresting officer claimed our client failed.
Our client declined to submit to a preliminary alcohol screening (PAS) test, but was arrested and then once at the station, submitted to a blood test. His blood sample was measured at 0.19% blood alcohol content (BAC).
The client called Greg Hill & Associates immediately after his arrest, which was his first arrest ever. He explained the facts to Greg, stating that he believed his blood sample was not elicited until well over three hours after he was stopped. Greg, in response, explained how such a sample's measurement then was ineligible for the presumption of being the same BAC when he was driving, as would otherwise apply under Vehicle Code § 23152(b) when the blood was given within three hours of driving.
Greg also explained that under Vehicle Code § 23582, if the client were traveling at 90 miles per hour in a 55 mile per hour zone, the client may face a 60-day minimum time in county jail for being 30 or more miles per hour above the speed limit while DUI and driving recklessly, as his lane straddling may constitute.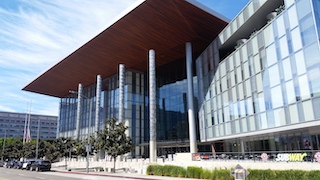 Long Beach Courthouse
However, Greg commented that "lane straddling" seemed to him unlikely unless the arresting CHP officer was able to pace the client to estimate the speed reliably and if so, the CHP officer's MVARS (mobile video-audio recording system, on "Dash Cam") would prove this. Lane straddling, or an unsafe lane change, was something that is often alleged but difficult to prove and seems to be added to many police reports to merely help with the "totality of the circumstances" to allow a traffic stop and an arrest. However, when put to the test by the standards set forth in
People v. Perez
,
U.S. v. Colin
and
People v Carmona
, the police report usually does not pass muster.
Greg then explained that he would have the blood sample re-tested through an independent laboratory because blood samples in Los Angeles County frequently have no documented chain of custody, so it is important to retest the sample for improper handling, which could cause the BAC to vary over time due to contamination or lack of proper inverting, anti-coagulant additives, etc.
Greg then appeared at the arraignment in the Long Beach Superior Court and discussed the case with the handling Long Beach City Prosecutor. The Long Beach City Prosecutor was unaware of the many issues that our client could face and did not allege the speed enhancement for sentencing under § 23582. In fact, the plea bargain offered was to DUI, but only with a three-month alcohol awareness program, the AB541 program.
Greg then discussed the offer with the client, explaining that it was quite rare for a blood sample retest to return with a BAC more than 0.01% below the measured BAC. Moreover, the MVARS did tend to show the client was indeed speeding, as shown by our client moving past surrounding traffic.
The client considered all these things and decided to accept the low terms of the plea bargain offered, which also included 20 Alcoholics Anonymous (AA) meetings, the minimum fine of $390 (less credit for one day actual time in custody) and the AB541 program only. The client was happy with this plea bargain, based on the facts of his case.
For more information about DUI issues, please click on the following articles:
Contact us.