San Pedro, 2nd Time DUI, Crash with Motorcyclist, 0.19% BAC
Our client, age 22, had a recent string of bad luck. During the Christmas holiday period, she was stopped in San Pedro for DUI, after falling asleep in a fast-food drive through line, and refused to submit to a breath alcohol test. She was then arrested by the Harbor Division of the Los Angeles Police Department, but released the following morning.
She entered into a plea bargain wherein she was placed on three years of summary probation and ordered, as a condition of probation, to pay a court fine of $390, plus penalties and assessments (total of about $1,750), enroll in a nine-month alcohol awareness program (AB1353) within twenty-one days and then complete it and attend a Mothers Against Drunk Driving (MADD) Victim Impact Panel (VIP).
In a Nutshell: Client, age 22 and on probation for her first DUI, picks up second DUI after hitting a motorcyclist in San Pedro and injuring him. Her BAC was 0.19%. Case filed as a misdemeanor and resolved with minimum terms of 96 hours in county jail and the 18-month DUI program.
Approximately two weeks later, she went to Disneyland and consumed alcohol there. She returned to San Pedro and hung out at a friend's house, drinking more. It was finally about 11:20 p.m. and she decided to go home.
On her way home, she passed by the fast-food restaurant where she had been stopped for her first DUI and decided to turn left to enter the drive through line for a quick snack. She turned left without noticing an oncoming motorcyclist.
The motorcyclist collided with the front right area of the client's car and, according to a witness, the motorcyclist flew over the handlebars, landing on the street. Our client continued her turn and drove into a nearby fence, coming to a stop.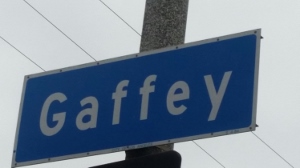 Gaffey Street, a main street through San Pedro


The client's father called our office, explaining that his daughter was again in custody, this time at the 77th Precinct in South Central Los Angeles. Greg spoke to the father, who had gone to the accident scene and viewed the paramedics working on the motorcyclist on the ground. The father described what he knew about the accident and that a police officer had told him his daughter's BAC was measured at the scene at 0.19% blood alcohol content (BAC).
Greg explained to the father that while the facts certainly suggested great bodily injuries, in his experience sometimes such accidents seem far, far worse than they actually end up being. At the same time, Greg explained that if the motorcyclist were to pass away, his daughter could be charged with murder.
Greg then went up to the 77th Precinct the next day and met with the client, explaining that it was likely she would face felony charges, but that such charges are not certain yet. Greg explained the type of injuries required to qualify as great bodily injuries, as interpreted by various recent reported decisions.
Greg then explained that the motorcyclist himself may have been drunk (too) or high on drugs, or speeding, so this might be mitigating. Greg also explained the punishment that the client might face if convicted of felony DUI or a second-time DUI as a misdemeanor.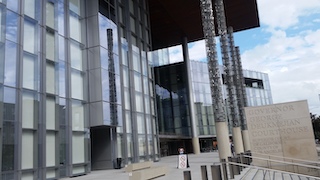 Long Beach Courthouse
Greg then appeared in court the following day and was pleasantly surprised to find out that the case had been filed as a misdemeanor! This was great news. The client also faced a charge of driving on a suspended license, Vehicle Code § 14601.2(a) (as her license had been suspended by the court after her conviction for her first DUI).
Greg spoke with the Los Angeles City Attorney assigned to the case and she confirmed that the motorcyclist only suffered minor bruises, a few scrapes and nothing else. She then explained the plea bargain she proposed – in exchange for a plea to a second-time DUI, our client would be placed on 60 months of summary probation, contingent upon her serving 96 hours in county jail, enrolling in an eighteen month DUI program (SB38), payment of a $450 fine plus penalties and assessments (about $2,250 total), attendance at a MADD VIP meeting, attendance at the Hospital and Morgue (HAM) program, payment of restitution to the motorcyclist, installation of an Ignition Interlock Device (IID) for five years and abstention from alcohol for five years.
Our client also was offered a plea bargain for her driving on a suspended license of ten days in county jail and a fine of $300, plus penalties and assessments (about $1350).
As our client had served seven days actual in county jail, she was given credit for fourteen days and faced no more time in custody. Greg then negotiated with the Los Angeles City Attorney to delete the requirement that our client complete the AB1353 program, as she would be doing the SB38 program anyways. Greg also negotiated to have the first-time DUI plea bargain remove the MADD VIP program requirement.
The client and her family was very happy to end the case as a misdemeanor, have her released from custody and able to return to work, with even less requirements for her first-time DUI.
For more information about DUI issues, please click on the following articles:
Contact us.