Long Beach, DUI Based on Drugs, Plea to Dry Reckless
Our client, age 36, was depressed, so she took 95 Atavan pills and 50 Klonopin pills. The prescription medicine caused her to fall asleep, but she awoke some time later to vomit. She then went back to bed, further depressed that her suicide attempt apparently failed.
In 50 Words or Less: Long Beach, non-alcohol DUI with a crash into a parked car, resolved for reckless driving.
The next morning, she awoke and decided to drive to a local store. She was apparently still under the effects of her attempted overdose, as another motorist observed our client weaving all over the road, allegedly fully from one curb to another.
When our client made it to the parking lot of the store she intended to visit, she tried to park, but side-swiped another parked car. A second witness watched the collision as our client parked. The Long Beach Police Department were called and our client was arrested for DUI while under the influence of drugs. It was 9:00 a.m. on a Saturday morning.
Our client explained to the police that her driving was possibly due to her blood sugar being abnormally high, as she was a Type II diabetic. She also conceded that she had consumed the 95 Atavan pills (containing Lorazapam, a regulated drug under the California Health and Safety Code) and 50 Klonopin pills. Our client had no passengers in her car. Her husband was at home with their two-year old son.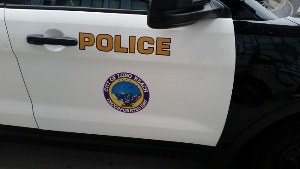 Our client was then taken to the Long Beach Memorial Hospital, where a blood sample was taken. The blood sample detected the presence of the two drugs, but no quantity was stated. She was then taken to the Long Beach Police Department where she was booked and held for her husband to pick her up.
Our client was subsequently charged in Long Beach Superior Court with a violation of California Vehicle Code § 23152(a) ("Driving Under the Influence of Alcohol or Drugs, or Both") and California Health and Safety Code § 11550 ("Being Under the Influence of a Controlled Substance"). It merits mention that this case was in 2012, before the Vehicle Code was amended to include its own separate code section for driving under the influence of drugs.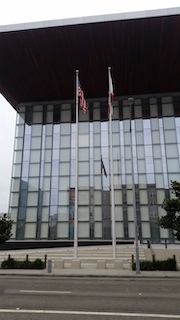 Long Beach Courthouse
The client then retained Greg Hill & Associates. We quickly obtained the police report, which was unusual (usually the Long Beach Police Department only releases the report through the arraignment in court) and the client's medical records to at least demonstrate that the client legally obtained the drugs detected.
These were noteworthy because the blood sample taken returned a positive result for Lorazapam, but it was not tested for almost a month and no quantity was indicated. Greg Hill pointed out that it was legal for our client to have Lorazapam in her blood, as she was legally prescribed Atavan. Moreover, unlike alcohol testing, where an additive is placed in the blood to preserve the ethanol quantity, there is no known additive to preserve Lorazapam.
Perhaps more importantly, it would be utter speculation to conclude that our client's poor driving was due to being under the influence of Lorazepam, as our client ingested it more than 13 hours before her driving and she vomited after attempting to overdose. Her poor driving could have been due to a diabetic stupor, which the blood results suggested because her glucose level was 177. Her Glosgow Coma score was normal, after all, showing her neurological faculties were intact, belying a claim of being compromised by drugs.
Greg brought this to the attention of the handling Long Beach City Prosecutor, who agreed that the Health and Safety Code charge (11550) was unsupported. Greg demanded an outright dismissal of all charges, but the City Prosecutor counter-offered with a plea bargain to a reckless driving charge (Vehicle Code § 23103). The client agreed to this, but with a term of punishment that she attend Narcotics Anonymous classes instead of alcohol awareness classes. The client also was required to be on 36 months of summary probation and pay restitution to the owner of the side-swiped car for the property damage repair bill.
The client was happy with this result, as she avoided a DUI and the ignition interlock device requirement that the DMV requires in Los Angeles County for everyone convicted of DUI.
For more information about non-alcohol DUI, click on the following articles:
Watch our video about DUI by clicking here.
Contact us.