DUI Conviction Based on Ambien-Induced "Sleep Driving"?
Unconsciousness is a complete defense to a criminal charge unless defendant voluntarily induced his or her unconsciousness. Voluntary intoxication includes the taking of an intoxicating drug while knowing of its effects on, in this case, driving.
The Point of This Article: DUI is a general intent crime, not a specific intent offense, so one can be convicted of DUI based on taking Ambien in amounts more than prescribed and then falling asleep while driving.

The most commonly used jury instruction on this defense, CALCRIM 3425, states;
You may consider evidence, if any, of the defendant's voluntary intoxication only in a limited way. You may consider that evidence only in deciding whether the defendant acted with knowledge that… it could produce an intoxicating effect or willingly assumed the risk of that effect.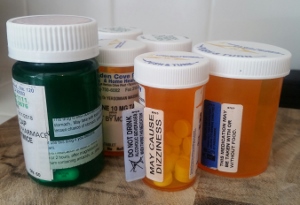 In the case of Terry Jack Mathson, the issue was whether Mr. Mathson's intake of prescription Ambien in an amount well in excess of the prescribed amount prior to driving was somehow a defense to DUI (a violation of Vehicle Code § 23152(a)). The case was filed as a felony due to the number of prior convictions Mathson had for DUI.
The facts of the case were not good for Mathson. He had three prior DUI convictions in the last ten years. Furthermore, at the time of the arrest for DUI under Ambien, Mathson was driving on a suspended license (Vehicle Code § 14601.5) due to his most recent DUI. Mathson also was driving a vehicle that was not equipped as required with an ignition interlock device (IID), a misdemeanor violation of Vehicle Code § 23247(e). Lastly, Mathson was charged with being a habitual traffic offender under Vehicle Code § 14601.3).
At trial in Placer County, the biggest argument was over the jury instruction that the judge would give concerning unconsciousness as a defense. Defendant wanted a jury instruction that the jury had to find he was involuntarily intoxicated if it determined he did not know or have reason to know that Ambien would specifically cause him, as opposed to consumers in general, to sleep drive. The trial court rejected this instruction.
The jury then convicted Mathson and the judge, knowing an appeal was forthcoming, stayed sentencing pending the appeal.
Mathson's appeal was heard by the Third Appellate District. In its ruling (
People v. Terry Jack Mathson
2012 DJDAR 15322), the appellate court looked at the jury instruction as modified by the trial court. It found that the trial court's instruction as to unconsciousness was improper, but that the error was harmless in light of what the appellate court found overwhelming evidence of Mathson's guilt.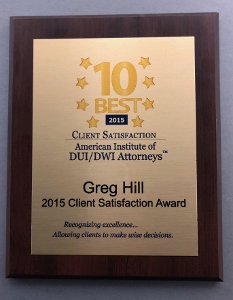 The Third Appellate District was deliberate in pointing out for clarity that it disagreed with Mathson's proposed jury instruction, stating that to adopt his proposed instruction would have the effect of entitling a driver to one "free" sleep-driving episode before being charged with knowledge of the effect of Ambien on that individual. Until that free episode, intoxication resulting in "sleep driving" would be considered involuntary. This would change DUI to a specific intent crime, which it is not. It is a general intent crime and as such, criminal responsibility in this context is predicted on theories of criminal negligence.
Criminal negligence occurs when a reasonable person knows or had reason to anticipate that his use of the prescription drug could cause such intoxicating effects. In Mathson's case, he had been taking Ambien for insomnia for seven or eight years before his arrest at issue. The appellate court thus found he had reason to anticipate the effects of Ambien on his driving. In addition, the appellate court commented that the arresting officer's testimony at trial suggested Mathson was not "sleep driving."
The appellate court thus affirmed the judgment of the trial court.

The citation for the Court of Appeals ruling discussed above is People v. Terry Jack Mathson (2012) 210 Cal.App.4th 1297.

For more information about DUI without alcohol, click on the following articles:
Contact
Greg Hill & Associates