Is Being Unconscious While DUI a Defense to Murder Charge?
On Friday evening, February 22, 2008, Elijah Ferguson crashed into the rear of a car stopped at a red light and carrying Michael and Grace Stein. The accident happened at the corner of MacArthur and Jamboree Boulevards in Newport Beach, California. Post-accident analysis of Ferguson's car revealed he was traveling 75 miles per hour and accelerating, only to decelerate 0.1 second before impact. Ferguson's BAC, taken two hours after the crash, was 0.12%.
Michael Stein died instantly from the impact; Grace was severely injured.
Ferguson was charged with second degree murder under Penal Code § 187(a), as well as DUI related charges. At trial, the prosecution put forth testimony that Ferguson, a Lance Corporal in the Marines and stationed at nearby Camp Pendleton, attended several classes on safe driving which included warnings about DUI.
Summary in 75 Words or Less: An unconscious DUI driver can be criminally liable for second degree murder under an implied malice theory if the jury finds the driver voluntarily consumed alcohol to excess and by doing so, showed a reckless disregard for the safety of others by then driving a car. In this case, the driver got into his car and then passed out while driving, before slamming into another car and killing one of its occupants.

Some of his fellow Marines in his unit also testified about listening to weekly "liberty briefings" that included additional warnings about DUI. The Marines testified that Ferguson had most likely listened to fifty such briefings while in the Marines. In fact, Ferguson underwent such a briefing about eight hours earlier in the very day of the crash.
Toward the end of trial, Ferguson requested a jury instruction on the defense of unconsciousness, as several witnesses at the scene testified he appeared confused at the scene as to what happened. A police officer who interviewed him after the crash also testified that Ferguson had no memory of the crash. The suggestion was that he was asleep at impact.
The unconsciousness instruction proposed told the jury that if they found Ferguson had voluntarily become intoxicated (CALCRIM 626), they could find him guilty of the lesser included offense of involuntary manslaughter. This would greatly reduce Ferguson's punishment. The trial court denied Ferguson's request.
Ferguson was then convicted and sentenced to fifteen years to life in prison.
He then appealed, claiming the trial court erred in refusing his proposed jury instruction based on voluntary intoxication resulting in unconsciousness.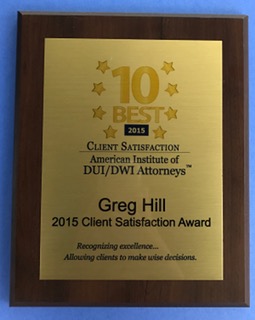 The Second Appellate District, in
People v. Ferguson
(2011 DJDAR 6062), disagreed, saying the trial court did the right thing. The basis for its opinion was that Ferguson displayed a reckless disregard for the safety of others, satisfying the implied malice standard required for second degree murder, because he knew very well the dangers of DUI from the perhaps 50 weekly liberty briefings he had undergone in the Marines. He knew that drinking and driving would endanger the life of another.
In addition, the Court held, Ferguson displayed conscious disregard for life because his fellow Marines testified how on the evening in question, they knew he was very drunk, so they took away his car keys. In response, Ferguson became angry and belligerent when they would not let him drive.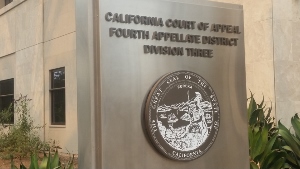 In particular, the Court described how Ferguson tried to trick another Marine into letting him have the keys "so he could get something out of his car." Ferguson also agreed to have another Marine drive him home, but at the moment of leaving, told the other Marine he could not spend the night at his home after driving him home. Ultimately, Ferguson obtained the keys by prevailing upon a junior Marine by reminding him of his lower rank and ordering the junior Marine to turn over his keys.
The Court further pointed out that CALCRIM 626, the jury instruction sought, was specifically excluded from use in any act involving driving of a vehicle under Penal Code § 192.
As such, Ferguson's sentence remained fifteen years to life.
For more information about defenses to DUI charges, click on the following articles:
For case summaries of selected DUI cases our firm has handled, click
here
.
Contact
Greg Hill & Associates