What Is a "Rising BAC" Defense to DUI and What Facts Help?
A common and often successful defense to a charge of driving under the influence (DUI) is the rising blood alcohol content (BAC) defense. This office finds it is one defense that not only the Department of Motor Vehicles seems to understand, but juries do, too.
What One Should Learn from This Article: A "Rising BAC" defense in a DUI case agrees with the measured BAC taken after defendant drove, but argues that when defendant was driving earlier in time, his or her BAC was lower and then rose to the measured amount after driving. When defendant was driving, the BAC was below 0.08%, so defendant is not guilty of DUI.

The gist of this defense is that while one's BAC may be measured at 0.08% or slightly higher, the BAC of the driver when driving was lower than 0.08% and thus legal, meaning it did not violate Vehicle Code § 23152(b).
Vehicle Code § 23152(b) requires that one's BAC be 0.08% or higher at the time of driving. Often, it is assumed that the BAC measured some time after the arrest is equal to or even lower than the BAC of the driver when driving due to the body's natural metabolism of ethanol. However, the BAC is still easily above 0.08%. The "Rising BAC" defense challenges this assumption.
The logic behind the defense is that when the driver was actually driving, his or her BAC was below 0.08%, but rising so that when the breath test or blood test was administered twenty minutes or longer after the traffic stop, the BAC had continued to rise to 0.08% or higher.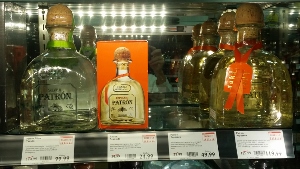 For example, one could be at a party or bar and ready to leave. As is not uncommon, before leaving, the soon-to-be-driver drinks a beer, a shot of tequila or a mixed drink, and then grabs his car keys. Five minutes later, police stop the driver. At the time, the person is still absorbing the recently consumed alcohol, so its effect on the BAC has not even started.
Twenty, thirty, or forty minutes later, depending on the individual, the alcohol content from the last consumed drink now affects the driver's BAC. This may be after some field sobriety tests. Then the police officer asks our client to submit to a breath test and his BAC is measured at 0.08% or higher. In other words, the lungs are now discharging the alcohol into one's breath. The reading is certainly misleading and inaccurate of what one's BAC was twenty, thirty or forty minutes earlier.
The reason for the delay in the blood and breath showing any alcohol is that alcohol is not instantly metabolized or digested. Each person is different in how fast they absorb alcohol, but generally speaking, a human body absorbs alcohol sufficiently to be measured in a breath test in about thirty minutes. However, this rate can be as fast as fifteen minutes and as long as three hours.
There are many factors that affect the rate of absorption. They include, but are not limited to how quickly one drinks, what types of alcohol one consumes, the person's age and fatigue level, whether one drinks on an empty stomach, one's body fat and HDL level, whether one is a diabetic, whether one eats while drinking, whether one is under medication and even one's mood.
If a second BAC test is submitted to by the driver, the second test's results may support the rising BAC by graphing the BAC levels over time. This may show the BAC was well below .08% at the time of driving.
While a successful defense of the 23152(b) charge may seem meaningless when one is also charged with a violation of Vehicle Code § 23152(a), this is not so. Prosecutors appreciate the difficulty of proceeding to trial before a jury on only the (a) charges, so any plea bargain offered after a successful "Rising BAC" argument should be reasonable.
For more information about issues common to breath tests and DUI, click on the following articles:
For summaries of some of the DUI cases we have handled, view our
Select DUI Results.
Contact
Greg Hill & Associates